About the Show
Price: $40 GA, $55 VIP (preferred seating), $140 VIP+ (preferred seating + meet and greet)
When: Sunday 6 and 8:30
Spotlight: DC Improv headlining debut! Tip "T.I." Harris is already a star in the music industry and on the big screen. Now he's venturing into the comedy world. Join us on a Sunday night as T.I. and the Haha Mafia take over our stage for two big shows.
Featuring: The Haha Mafia
About the Comics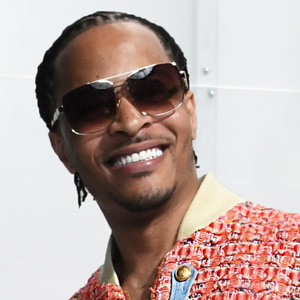 Aside from his contributions in entertainment including, 11 hit albums, multiple Grammy's, Billboard BET and American Music Awards, countless blockbuster movies and top-rated television shows including, ATL, VH-1's T.I. & Tiny: The Family Hustle, American Gangster and Marvel's Antman, to name a few, Tip "T.I." Harris has made an indelible mark on the world of business. He is an artist, entrepreneur and activist who has amassed a business empire to include a record label (Grand Hustle), A film/TV production company (Grand Hustle Films), a 10+ year old clothing line (Akoo, Hustle Gang), a real estate holdings company, non-profit organization (Us or Else), owner/founder of Trap Music Museum, co-owner of Bankhead Seafood, owner of Super Sound Studios, investor and much more.
Harris served on the Mayor of Atlanta's Transition Team, where he focused on policy and legislation; and currently serves on the Reimagining Atlanta Task Force, aimed at creating restorative practices and a community-driven approach to addressing incarceration. He has been recognized as a thought leader at the United States Capitol and during the Operation Hope and Forbes Magazine business conferences. His community focus is around driving economic mobility and equity in vulnerable, underserved communities. Harris was also awarded the first-ever "Voice of the Culture" award by ASCAP and is the host of a new #1 rated podcast, expediTIously with Tip "T.I." Harris. Never one to rest on his laurels, he is in the process of launching new business partnerships and growing his brands.