About the Show
Price: $22
When: Thursday 7:30
Spotlight: Trivia night meets murder mystery in Die Laughing Production's latest hilarious interactive whodunit, The Answer is Murder. You're at trivia night matching wits against friends and strangers when a competitor suddenly drops dead. A murder investigation ensues as trivia night continues, only now you must answer the most important question of all, who is the killer? This is an interactive comedy show AND an actual trivia night, so bring a team! The Answer is Murder stars comedian Rob Maher (Comedy Central, DC Improv) and most importantly, you. This is an interactive show. You may even be the killer!
Featuring: Rob Maher, Nicole Walkow, Erik Woodworth, Josh Kuderna
About the Comics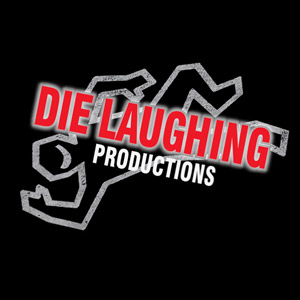 Die Laughing Productions is the world's greatest Murder Mystery Company. All shows are created by and performed by professional stand up comedians. Each show is a third scripted, a third improv, a third audience participation and 100% funny.
The brains behind Die Laughing Productions are stand up comedians and radio personalities Rob Maher and Joe Robinson. Rob and Joe are veterans of the comedy industry having each performed professionally for over 15 years. Rob was a finalist in Comedy Central's Up Next competition and has performed for our troops in 14 countries. Joe is the former host of 98 Rock's Irresponsible Radio. Both comedians are regular contributors to the 98 Rock morning show and are featured performers at Improv and Funny Bone comedy clubs nationwide. You can hear Rob and Joe every Sunday this football season co hosting the Baltimore Ravens postgame show and hear them every week on their top rated comedy podcast, the Rob and Joe Show.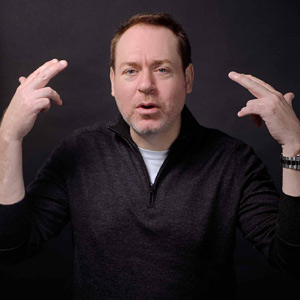 Rob Maher (official website) is a two-time finalist in Comedy Central's Laugh Riot competition, and in 2017 he was featured on Kevin Hart's "Hart of the City." He is a recurring guest on Baltimore's 98 Rock and one of Armed Forces Entertainment's featured comedians. He's had the great honor of performing shows for our troops in 17 countries, including Afghanistan, Kuwait, Italy, Turkey, Japan and South Korea. His Dry Bar Comedy Special, "You Can Make it Here…" just dropped, and under the banner of Die Laughing Productions he produces murder mystery comedy shows. Rob won Comedy Kumite 28 (online, winter 2021) at the DC Improv.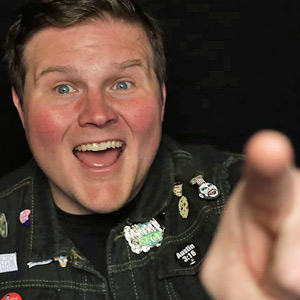 Father, husband and giant man child Erik Woodworth weaves whimsical tales of parenthood, married life, and musical glee that leave crowds in shambles. He's 1/3 of the "Quality Time Podcast" , and a keystone member of Die Laughing productions. Erik has performed in Clubs, Theaters, and Bars across the fruited plains and entertained the United States armed forces overseas.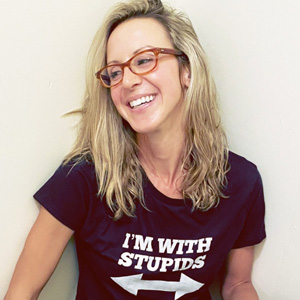 Nicole Walkow is a stand-up comedian based in Washington DC. When she's not telling jokes at venues such as The DC Improv, you can find her writing jokes at home, or writing jokes on her phone in the bathroom at her day job. You can see these jokes daily on her Twitter @nickyshowbiz.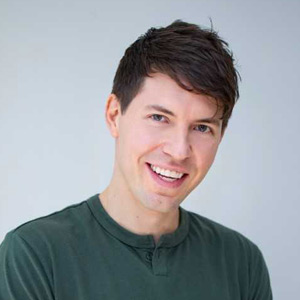 With a mix of stories, observations, and improvised moments, Josh Kuderna is a much sought after live talent. He has shared the stage with notable names such as Kevin Nealon, Andy Kindler, Ralphie May, Nate Bargatze, Ben Kronberg, and John Heffron. He's also a member of the Baltimore Improv Group (BIG). And he is the host of the Digression Sessions podcast. @JoshKuderna on Twitter & Instagram.