About the Show
Price: $18
When: Saturday 7:30 and 9:45
Spotlight: Sketch comedy takes over our lounge showroom, courtesy of DC's favorite troupe. While entertaining the DMV for a decade, Bad Medicine has also been showcasing around the country. Now they're bringing in some of their favorite performers from DC and beyond, presenting them in the city's top comedy spot.
Featuring: Trouble With Shapes and Richard Dreyfuss
About the Comics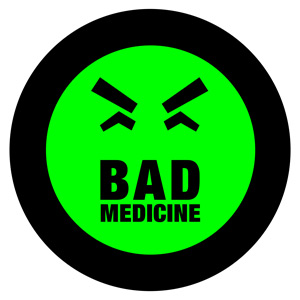 Inspired by Saturday Night Live, Bad Medicine (official website) is DC's premier sketch comedy troupe. Trained by the Upright Citizens Brigade and Second City, their comedy focuses on the absurdity of life. For more than half a decade, Bad Medicine has performed at North American festivals like Montreal Sketchfest, NYC Sketchfest, Chicago Sketchfest, and Sketchfest Seattle. They also produce award-winning short comedy films, and a podcast about the craft of sketch comedy called Sketch Nerds.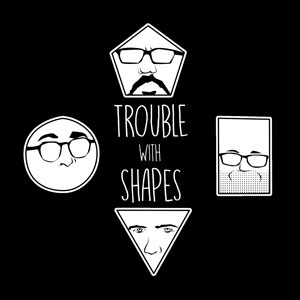 Trouble With Shapes is a four-man sketch comedy troupe from Greensboro, NC. They are AJ SCHRAEDER, AL-DON SCHRAEDER, BOB BESHERE, and JOHN CHENOWETH. Their current show "The Missing Piece" weaves together crowd favorite sketches and brand-new content into a singular storyline that is absurdly hilarious. The members of Trouble with Shapes have written content for major Brands such as Walmart, Tide, and Doritos. They can be found on YouTube, Instagram, Facebook, and have performed as a part of The North Carolina, New South, and San Francisco comedy festivals. They're fine. Darn fine. They're a darn fine sketch troupe.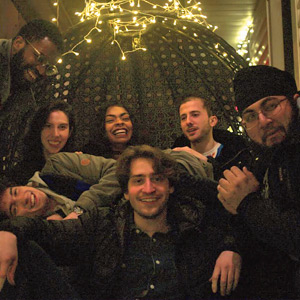 Richard Dreyfuss (or RD for short) is the only sketch comedy troupe in Baltimore and if there's another one, let us know. Part comedic and part polycule, RD performs a frantic variety of sketches aimed to make you feel any sort of emotion at all, even disappointment. After performing across the East Coast as well as several festivals including the NYC Sketchfest and Philly Sketchfest, RD seemed to ride off into the sunset before coming back better than ever with face masks on, and smelling of Purell. Now they're bringing that Charm City...charm to the DC Improv.