About the Show
Price: $20
When: Saturday 7 and 9:30
Spotlight: Sketch comedy takes over our lounge showroom, courtesy of DC's favorite troupe. While entertaining the DMV for a decade, Bad Medicine has also been showcasing around the country. Now they're bringing in some of their favorite performers from DC and beyond, presenting them in the city's top comedy spot.
Featuring: "Fastball Pitcher" Bob Gutierrez, Cured By Pain, ScrewUp TV
About the Comics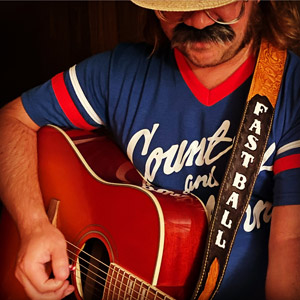 "Fastball Pitcher" Bob Gutierrez is a former middle-relief pitcher for the 1980s Chicago Cubs. After his mediocre-at-best baseball career busted, "Fastball" set off on a journey of self-discovery, and found himself in the world of motivational speaking, inspiring diverse crowds ranging from church youth groups to old-age homes, and everything in between. "Fastball" has now re-envisioned his motivational message of "You can probably do it" through the lens of Country Music, welcoming audiences of all ages to "Fastball Country". "Fastball Pitcher" Bob Gutierrez has appeared on pitchers mounds in most National League baseball stadiums, as well as stages, back rooms, and fire halls across America.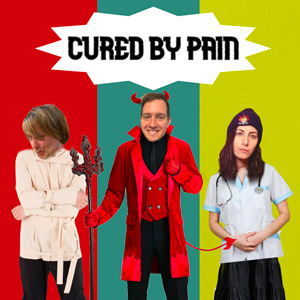 Nine out of ten doctors recommend CURED BY PAIN, a new sketch comedy solution brought to you by LaughCorp Industries. CURED BY PAIN uses the latest technology to make your body produce high-quality laughter it may not be able to create on its own.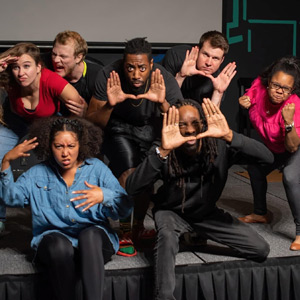 ScrewUp TV is a sketch comedy troupe, based out of Charlotte, NC! Their diverse troupe brings dynamic and edgy comedy front and center. From hilariously original characters, to flipping the script pop culture icons, SUTV looks to leave a lasting impression (and smile) on audiences everywhere.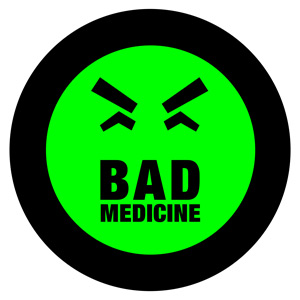 Inspired by Saturday Night Live, Bad Medicine (official website) is DC's premier sketch comedy troupe. Trained by the Upright Citizens Brigade and Second City, their comedy focuses on the absurdity of life. For more than half a decade, Bad Medicine has performed at North American festivals like Montreal Sketchfest, NYC Sketchfest, Chicago Sketchfest, and Sketchfest Seattle. They also produce award-winning short comedy films, and a podcast about the craft of sketch comedy called Sketch Nerds.