About the Show
Price: $30-$35 GA, $35-$45 reserved seating
When: Thursday 7:30, Friday 7:30 and 9:45, Saturday 7 and 9:30, Sunday 7
Spotlight: Tony Rock has been headlining sold-out shows at the DC Improv for years, and this versatile entertainer has also had his share of success in front of the camera. As one of the most-sought hosts in the business, he's been running the show on the revamped "Apollo Live," and he was part of CBS's primetime lineup in the cast of "Living Biblically." He's an amazing talent from one of comedy's most celebrated families – don't miss these shows.
Featuring: Jordan Rock
About the Comics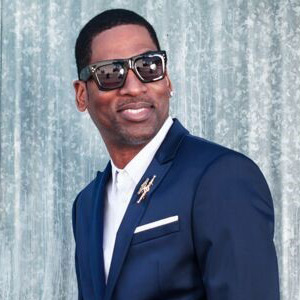 Comedian, actor and producer Tony Rock is the hardest working man in show business. Born in the same Brooklyn hospital where most of his eight brothers and sisters arrived into the world, Tony was born laughing and it was quickly apparent that his big brother wasn't going to be the only famous comedian in the family.
Tony has proved to be one of television's best hosts having played the role of ringleader on HBO's weekly stand-up comedy series "All Def Comedy" and NBA TV's "The Warm Up," along with BET's "Black Card Revoked" and "Apollo Live," all while co-starring in his first primetime network series - CBS' "Living Biblically."
Performing stand-up comedy continues to be Tony's first love. Outside of the lights-camera-action, Tony works tirelessly as the founder of the MyROCK Diabetes Foundation, a charity organization established in honor of his late father.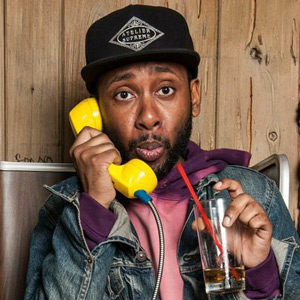 Actor and comedian Jordan Rock is best known for his three seasons as "Kevin" on Judd Apatow's Netflix series LOVE. Jordan recently appeared in the Netflix film "The After Party" and "Big Time Adolescence" starring Pete Davidson, which premiered at Sundance in 2019. Jordan has appeared on FX's "Totally Biased," "Gotham Comedy Live," and NBC's "Last Comic Standing." He can also be seen in the Netflix feature film "Take The 10," starring opposite Josh Peck and Tony Revolori. Rock was named one of Just For Laugh's "New Faces to Watch" at the 2016 Montreal Festival. In 2016, Jordan shot the lead role in the Comedy Central pilot "Drunk Girl, High Guy."