About the Show
Price: $10 general admission, $15 reserved seating
When: Wednesday 7:30
Spotlight: The DC Improv Comedy School is proud to present a stand-up class graduation showcase! After preparing and polishing their sets for a month, students now they also get to perform for a live in-person audience. Check out this showcase and enjoy what's sure to be a memorable time for everyone involved.
Featuring: TBA
Showcase Lineup
The lineup for this show: TBA
About the Host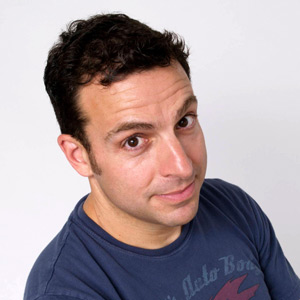 Chris Coccia (official website) started teaching stand-up at the DC Improv in 2006, but he was a regular on the DC Improv stage way before that. Friendly, funny and accessible, he has a real gift for connecting with audiences of all types. His act is a perfect combination of hilarious material and the ability to present it "in the moment." Flowing seamlessly between material and improvised interaction with the crowd, Chris is able to open the audience up as he pulls them into a shared recognition of our own human-ness.
Chris keeps a full schedule working everything from the country's top comedy clubs to corporate events to colleges. In addition, he won the 2008 Purina Pet Comedy Challenge, a national event with a $10,000.00 prize. He was also invited to be part of the Great American Comedy Festival in Johnny Carson's Nebraska hometown, put together by the talent coordinator of "The Late Show with David Letterman," Eddie Brill. He has appeared on Comedy Central, The Game Show Network, and XM Radio. Chris is also a frequent and favorite guest on several Philadelphia based radio shows.