About the Show
Price: $21 GA, $26-$31 reserved
When: Sunday 7:00
Spotlight: We are BACK! After countless comedy shows on Zoom and YouTube over the past two years, we will be gracing the stage at the DC Improv with new jokes and bits about science, pandemic, teleworking, and whatever else happened while we learned how to make sourdough bread. The July show features Chris Duffy, host of "How to Be a Better Human."
Featuring: Kasha Patel, Chris Duffy, more TBA
About the Comics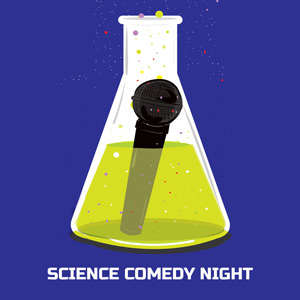 DC Science Comedy produces evenings of stand-up comedy, funny science stories, songs, and anything else that sounds relevant and fun. Performers include scientists, veteran storytellers, hilarious local and national professional comedians, NYTimes best-selling authors, Pulitzer Prize winners, and science writers who usually are all working in the science field.
Science Comedy primarily runs shows in Washington, D.C. where it was started by science writer Kasha Patel. Patel is currently looking to expand it to other cities. If you're interested in bringing Science Comedy nights to your city, contact her at This email address is being protected from spambots. You need JavaScript enabled to view it..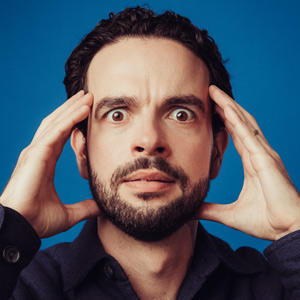 Chris Duffy is a comedian, television writer, and podcast host. Chris currently hosts TED's "How to Be a Better Human" podcast. He created and hosted "You're the Expert," a live show and podcast where three comedians try to guess what a scientist studies all day, and he wrote for both seasons of "Wyatt Cenac's Problem Areas" on HBO, executive produced by John Oliver. Chris has performed live in venues as big as a sold out Lincoln Center and as small as a walk-in closet (also sold out). Chris is both a former fifth grade teacher and a former fifth grade student.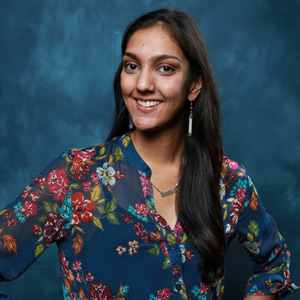 Kasha Patel (official website) was listed on Thrillist magazine's "Best Undiscovered Comedians in the US," where she was called a unicorn for her uniqueness. She has a witty sense of humor that couples life as an Indian-American and her love for science. She produces science-themed comedy shows through her company DC Science Comedy. She gave a TEDx talk called "Sneaking Science into Stand-Up" where she shares a series of surprising revelations pulled from her analysis of more than 500 of her stand-up jokes. She has been featured in The Washington Post, BBC World News, Travel Channel, The Science Channel, The Weather Channel, and hosted a mini series on NASA TV. Follow her on Twitter @KashaPatel.