About the Show
Price: $20-$25 GA, $30-$40 reserved
When: Friday 7:30 and 9:45, Saturday 7 and 9:30, Sunday 7
Spotlight: "Hard to ignore, impossible to forget!" Michael started his career as a street performer, first in his hometown of Chicago and then in Venice Beach. From those humble beginnings, he has just about done it all: he won "Star Search," landed an HBO special, hosted a BET show and toured the world. One thing is missing, though -- a headlining weekend at the DC Improv. Check out his long overdue DCI debut this summer.
Featuring: Cletus Kassady and Anthony Oakes
About the Comics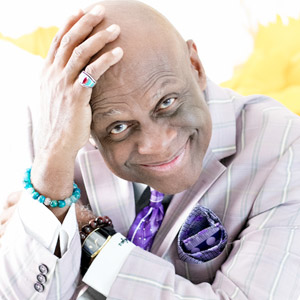 From the time he was a little boy Michael Colyar was always headed for Hollywood in his own way, running away and traveling West, not realizing that he was almost 1800 miles away. By the time he got to Chicago's West Side, his big brother would find him and bring him home.
In the early '80s Michael Colyar got his start as a street performer on Michigan Avenue where he entertained crowds during the lunch hour, and by night he would wait tables at one of the city's finest eateries. When the temperatures became too frigid, Colyar decided to pack up and move to sunny California. Upon arriving in California, he stumbled upon a place called Venice Beach.
What he loved about this place is that there were street performers working along the Boardwalk doing all kinds of things: dancing, magic, acrobats, jugglers, dancers etc. One thing he noted in particular was that there were no Comedians performing, so he knew he had a great future in California.
Best known for his performances on Venice Beach California -- for nine years he entertained the crowds, bringing together people from all parts of the world with his thought-provoking humor. Colyar left a positive imprint in the hearts and minds of his audience. Dubbed "The King of Venice Beach," where every Saturday and Sunday Colyar would perform 5 one-hour shows a day. His audience ranged from old to young, all colors, all nationalities, from gang bangers to the bank presidents, his audience could truly be called a melting pot. HBO came calling and he did his first HBO Special "Live" from his historic spot.
As "The Original Host" of "BET Live From LA", his point blank delivery and razor-sharp insight connected to the guest that joined him on the sofa, as well as over 55 million viewers coast to coast. He interviewed everybody from Don King to P.Diddy, from Anthony Michael Hall to Snoop Dogg and danced with James Brown along the way.
Colyar is known to bring the same high energy, perfect delivery and dynamic stage presence to every show, whether the audience is a local comedy club in Los Angeles, an elementary school where he jokes with 5th graders, or hosting "The Big Black Comedy Show" for an audience of over 6000.
Colyar gained notable attention after winning the $100,000 on "Star Search", the nationally televised talent competition, and promptly donated $50,000 to homeless charities in the Los Angeles area. The city of Venice California honored Michael Colyar by placing his shoe prints, handprints and money grabber in cement for the new Venice boardwalk. Michael Colyar is generous of his time and service to his hometowns of Chicago and Los Angeles by speaking out against gang violence, marching in Peace Rallies, participating in Holiday gift drives, speaking at churches, mentoring comedians and doing free comedy shows for inmates each month in a program he calls, "Comics Go to Jail," which he has been doing for the last 12 years.
Encouraged by Motivational Speaker Les Brown he began motivational speaking himself and it felt like "Home" -- telling his incredible story of struggle and triumph to his audiences around the world as he writes The Book "Michael Goes Motivational", which will be released in September 2014. He created a Docu-comedy (which premiered at the Pan African Film Festival) and an age universal companion book on President Obama called, "A Funny Thing Happened on the way to the White House, I Knocked on the Door and a Brother Answered".
Mr. Colyar has been performing his one man play, "Michael Colyar's Momma" from Hollywood to Washington, DC. the new poetry book called, "Miss Innocent Goes to Kool Skool and other Silly Stuff" and his schedule of road gigs. This guy definitely stays busy. Now, Let's get him paid.
Michael Colyar: Hard To Ignore, Impossible To Forget!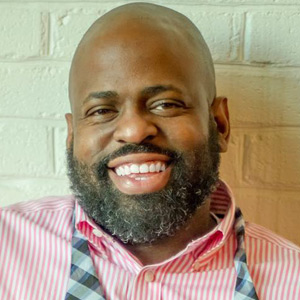 Cletus Kassady's unique delivery has provided him the opportunity to entertain audiences throughout the country and on national television. In 2014 Cletus Kassady was named winner of the McDonald's Gospel Fest comedy category. He has entertained on stages nationwide from New York City to Atlanta to Virginia and numerous corporate groups and charities using both his wit as a comic and his ability as an actor as his calling card. He is a favorite on TV One's News One with Roland Martin during the Wildin' Out Wednesday segment having been asked to return several times. In addition to appearances, Cletus has dazzled audiences as an emcee for awards shows, celebrations and festivals; opening for many nationally known artists in Hip-hop, Gospel, R&B Music and comedy such as Marvin Sapp, Ricky Dillard, Byron Cage, Akintunde, John Gray, Mike Epps and D.L. Hughley.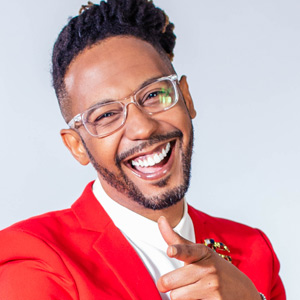 Hailing from North Carolina, Anthony D. Oakes is a District of Columbia resident who is taking the comedy scene by storm. A natural comedian, featured in Washington Blade, Anthony has hit the ground running. His clean, yet edgy, Southern, intellectual, witty humor will have you reeling with laughter.