About the Show
Price: $20-$25 GA, $30-$45 reserved
When: Thursday 7:30, Friday 7:30 and 9:45, Saturday 7 and 9:30
Spotlight: Comedian CP turned a lot of heads when he headlined our lounge in summer 2022. The writer and performer -- who you've spotted on "Love Life" and lots more -- packed out the small room and put on a furiously funny show. Now he's back to headline our main showroom in winter 2024. Get to the club and enjoy a star on his way up.
Featuring: TBA
About the Comics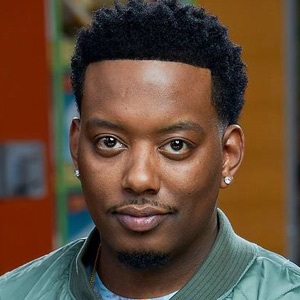 Chris Powell is currently a writer/producer and recurring character on HOW TO DIE ALONE for Hulu/Onyx. Most recently, he starred in the second season of the HBOMax anthology series LOVE LIFE. He was developing his own starring vehicle MY FATHER'S SON for HBOMax and recently recurred on the Starz series RUN THE WORLD.
In the non-scripted world, CP hosted the MTV2 series WORLD STAR TV and the HBOMax pilot LIGHTS OUT.
Previously, CP was on a talent holding deal with CBS for the 2019-2020 season after starring in their pilot HISTORY OF THEM. He starred in OLE BUD'S ANU FOOTBALL WEEKLY, a special he co-created for Adult Swim and recurred as "Ned" on the critically acclaimed Comedy Central series DETROITERS.
Prior to the entertainment business, CP was a rising advertising executive in Detroit. Since arriving in Los Angeles, CP has recurred on EMPIRE, performed on ALL DEF COMEDY (HBO), and created and starred in the TBS pilot THE D.