This show will be presented outdoors.
About the Show
Price: $10
When: Tuesday 7:30
Spotlight: Enjoy a comedy show at one of DC's coolest historic homes! The Two Faces comedy series started several years ago, bringing live entertainment to Abraham Lincoln's favorite retreat. The November show has the theme of "combat" -- something Lincoln had on his mind for his entire presidency. You'll enjoy a "Comedy Kumite," where stand-up comedians battle, and the audience picks the winners. The DC Improv has produced dozens of kumite shows since 2015, showcasing local talent in a fast and fun format.
Featuring: Christian Escoto, Gigi Modrich, Max Wolfson, Winston Hodges, Chris White, Sandi Benton
About the Comics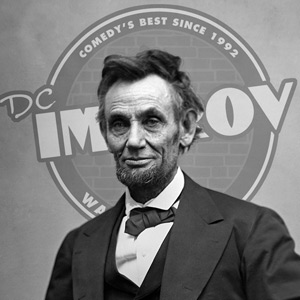 President Lincoln's Cottage (official website) is an historic site and museum located in the Petworth neighborhood in Northwest Washington, D.C. President Lincoln's Cottage first opened to the public in February 2008. It is the only place the public can experience the history of Abraham Lincoln's public and private life where he lived and worked for over a quarter of his presidency.
While in residence at the Cottage, Lincoln visited with wounded soldiers, spent time with self-emancipated men, women and children, and developed the Emancipation Proclamation. The human cost of the Civil War surrounded him, undoubtedly impacted his thinking, and strengthened his resolve to challenge the status quo. Through innovative guided tours, exhibits and programs, we use Lincoln's example to inspire visitors to take their own path to greatness, and preserve this place as an authentic, tangible connection to the past and a beacon of hope for all who take up Lincoln's unfinished work.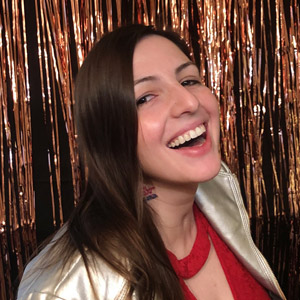 Sandi Benton is a Washington, DC-based comic from Atlanta. Her whimsical, high-pitched comedy touches on everything from ponies to prison. She has performed all over the East Coast.
Born and raised in Washington, D.C., Christian Escoto began performing comedy after his high school graduation. Since then, he regularly performs around the DC area and the Baltimore region. Using his quick wit and stage persona, Christian entertains the audience with jokes and stories about growing up in DC area as a Filipino-American. He has performed multiple times at the DC Improv, the Howard Theater and has opened for the national touring improv troupe the Groundlings. Christian won Comedy Kumite 34.2 (summer 2022) at the DC Improv.
Winston Hodges (official website) is from DC by way of Richmond, Virginia. He has worked comedy clubs up and down the east coast and is known for his southern charm and edgy wit. His debut album will be released in October 2021 by Helium Comedy Records, and his award winning comedy special "Grieving Productively" is available for free on YouTube. He is the host of the podcasts "Host Battle" and "Dead Dad Comedy Pod." He has performed in the Asheville Comedy Festival and New York Underground Comedy Fest. Come listen to Winston cover all the things we think about but are scared to say.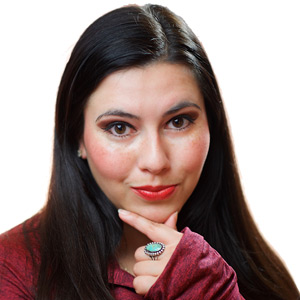 Gigi Modrich is a Washington, DC based comic originally from New Mexico. She was a part of the First Nations Comedy Experience now available on Amazon Prime, and has performed all across the country. She's sarcastically optimistic and tells jokes that are thoughtful enough to provoke thought, but won't prompt a hate crime.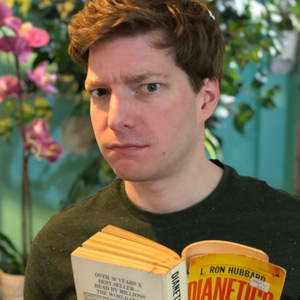 Max Wolfson is a comedy and also regular person who migrated to DC from the wild mountains of Radford, Virginia. Often considered the "Max" of the group, he joined the Midnight Gardener's League to further his goal of spending less time with his family. Blending a quick wit with outside-the-box ideas that are either very smart or very dumb, Max has smarmed and charmed audiences at the DC Improv and many other venues around town.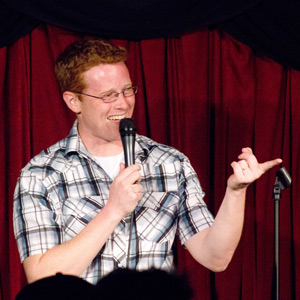 Chris White (official website) has been part of the DC comedy scene for more than a decade, both as a performer and as the guy who runs dcstandup.com. Working with the DC Improv, he produces and hosts The Other Side podcast, Happy Hour Trivia, the "Make Up Party" game night and Comedy Kumite stand-up tournaments. His comedy writing on the U.S. presidents has been featured on McSweeney's, and he has two stand-up albums available on iTunes: "I Take Requests" and "Forbidden Style."