Tickets are available only through the 9:30 Club.
About the Show
When: Monday, June 27 at the 9:30 Club. Doors at 7, show at 8
Spotlight: The DC Improv comedy club celebrates its 30th anniversary with a comedy and music party! Every comedian wants to be a rock star -- so The Goddamn Comedy Jam features stand-ups doing a set, then performing their favorite song accompanied by a live band. The Jam regularly sells out venues on both coasts and has become a favorite event at comedy festivals. Now it's coming to the legendary 9:30 Club. This event is sponsored by WPGC 95.5 and 106.7 The Fan.
Featuring: Tony Rock, Josh Adam Meyers, Red Grant, Jessica Kirson, Rachel Feinstein, Adam Ray, Christian Finnegan, Tony Woods and Steve Byrne, Cipha Sounds (pre-show DJ set), top local talent and special guest appearances
Comedian Interviews
About the Comics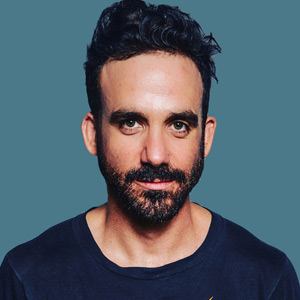 Josh Adam Meyers is a comedian, host, writer, actor, producer, and musician from the Washington D.C. area. He is the creator and host of The Goddamn Comedy Jam, a live comedy and music show that continues to be one of the most popular live shows in Los Angeles at its base, The Roxy. This show inspired a TV version that ran for a season and a special on Comedy Central. The show's live festival appearances have played to up to 15,000 people.
Josh can also be seen voicing 'DJ' Howlin Hank' on Bill Burr's Netflix show F is for Family. In 2020, Josh was featured on Comedy Central's Bill Burr Presents The Ringers, closing out the first episode. Josh tours festivals and clubs around the country as a stand-up, and has appeared at JFL Montreal as a New Face in 2013, JFL Toronto, Moontower, Bonnaroo, New York Comedy Festival, Bumbershoot, Madison Square Garden, Kennedy Center, Blue Whale, Outsidelands, RIOT, Bridgetown, Life is Beautiful, and Clusterfest amongst others.
Josh is currently the host of the podcast "The 500 with Josh Adam Meyers" where he is going through Rolling Stone Magazines 500 Greatest Albums List, which was a Spotify Original from 2019-2020.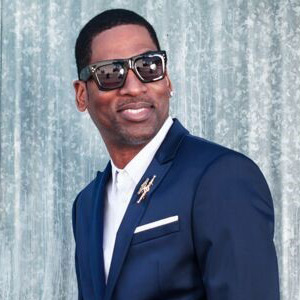 Comedian, actor and producer Tony Rock is the hardest working man in show business. Born in the same Brooklyn hospital where most of his eight brothers and sisters arrived into the world, Tony was born laughing and it was quickly apparent that his big brother wasn't going to be the only famous comedian in the family.
Tony has proved to be one of television's best hosts having played the role of ringleader on HBO's weekly stand-up comedy series "All Def Comedy" and NBA TV's "The Warm Up," along with BET's "Black Card Revoked" and "Apollo Live," all while co-starring in his first primetime network series - CBS' "Living Biblically."
Performing stand-up comedy continues to be Tony's first love. Outside of the lights-camera-action, Tony works tirelessly as the founder of the MyROCK Diabetes Foundation, a charity organization established in honor of his late father.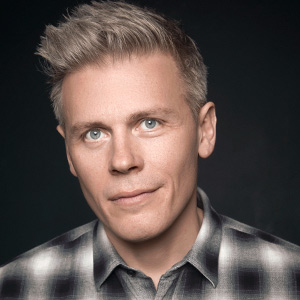 Christian Finnegan (official website) is perhaps best known as one of the original panelists on VH1's "Best Week Ever" and as Chad, the only white roommate in "Chappelle's Show's" infamous "Mad Real World" sketch. He played Martin on the popular syndicated sitcom "Are We There Yet?" and politics junkies will recognize Christian from his many appearances on "Countdown with Keith Olbermann".
Most recently, Christian was the creator and co-host of A&E's "Black & White", which examined current events and social trends through the lens of Race. He can also be heard filling in as a regular guest host on "Standup with Pete Dominick" on SiriusXM Insight.
Over the years, Christian has been a fixture on Comedy Central, having starred in his own one hour stand up special "Au Contraire", as well as "Comedy Central Presents", "Tough Crowd with Colin Quinn" and countless network interstitials. He's also appeared on "Conan", "The Late Late Show with James Corden", "Good Morning America" and "The Today Show".
Christian's four comedy albums/specials ("Two for Flinching","Au Contraire!", "The Fun Part" and "60% Joking") are available on iTunes and Amazon and his standup is in regular rotation on all major streaming services. His fifth album (and third special) "Christian Finnegan: Show Your Work" will be released Spring 2021.
When not on tour, Christian Finnegan can usually be found in Queens helping his wife, author Kambri Crews, with her venue QED Astoria or walking their faithful pooches, Griswold and Chief Billy Bowlegs.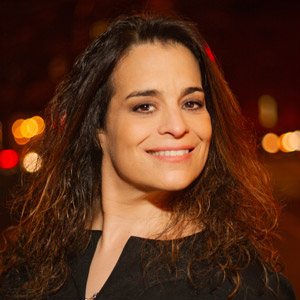 Jessica Kirson (official website) is a powerhouse on stage. Jessica's act is a hilariously relatable performance of sheer silliness, vulnerability and ridiculous characters. Her countless comedic character videos have racked up over 30 million views on social media. Her audience is multigenerational creating an excuse for large groups of friends and families to spend a night out together.
In an era where only 10% of all touring comedians are female, Jessica stands out as one of the strongest comedians regardless of gender. As her friend Dave Attell says, "I'd hate to follow her."
Jessica saw the release of her one-hour Comedy Central special in late 2019. She was featured playing herself on the HBO series "Crashing" with Pete Holmes. She recently served as a consultant, producer and writer as well as acted in the Robert De Niro's film "The Comedian." She has appeared on "The Tonight Show with Jimmy Fallon", "The View, and "Kevin Can Wait." She has also been featured on the Comedy Central series "This Week at the Comedy Cellar."
She was recently awarded "Best Female Comic" by the MAC association in New York City and received the prestigious Nightlife Award for "Best Stand-up Comedian." And in her spare time, Jessica is a regular contributor to the "Howard Stern Show, where she produces and stars in prank calls for the program.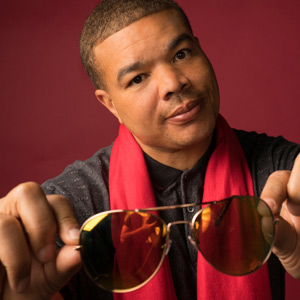 Red Grant was born and raised in Washington DC. Known for his infectious laugh and his unrelenting work ethic, Red has spent years on the road doing stand up. He began his career in 1996 performing at New York's Apollo Theatre. He has performed on "Shaq's All Star Comedy Jam" and appeared in Comedy Central's "Reality Bites Back." He's written for such shows as Snoop Dogg's "Dogg After Dark" and Comedy Central's "Roast of Flavor Flav." And He's graced the small screen in his own hour-long Showtime special "Caught Red Handed" and Comedy Central Presents half-hour special "Red Grant."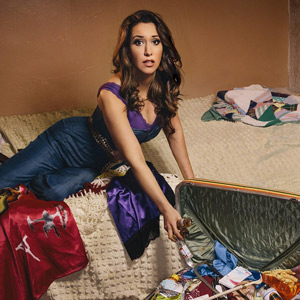 Rachel Feinstein is a nationally touring comedian and actress. Huffington Post called her "the only comedian we've seen who can go from embodying her grandmother in one breath and a predatory guy on the street in the next and be equally convincing at both." She has had three Comedy Central specials, including the most recent one hour special 'Amy Schumer Presents Rachel Feinstein: Only Whores Wear Purple'. Rachel recently recurred on the Steven Soderbergh Amazon series "Red Oaks" and on Judd Apatow's HBO comedy "Crashing." Her past credits include "Trainwreck," "Top Five," "The Nightly Show with Larry Wilmore," HBO's "Last Week Tonight," co-hosting "The View" on multiple occasions and several appearances on "Inside Amy Schumer." INSIDE AMY SCHUMER. You may also remember Rachel co-hosting alongside Shaq on "Upload with Shaquille Oneal." Feinstein has also lent her voice to Adult Swim's "Venture Brothers" and the phenomenally successful Grand Theft Autovideo game franchise.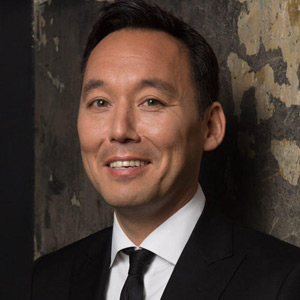 Steve Byrne (official website) is one of the most established headliners working today. Over a career that's spanned two decades, he's had 4 hour specials, "The Tonight Show" 10 times, multiple USO tours, his own sitcom "Sullivan & Son" that went for 3 seasons, recently directed a documentary film about comic/magician The Amazing Johnathan called "Always Amazing" and is the writer/director of the critically praised film about stand up comedy, produced by Vince Vaughn and starring Jimmy O Yang, Cedric the Entertainer, Ken Jeong, Tom Segura, Bill Burr and Whitney Cummings to name a few, "The Opening Act". Steve is currently working on his 5th hour special due to tape at the end of the year.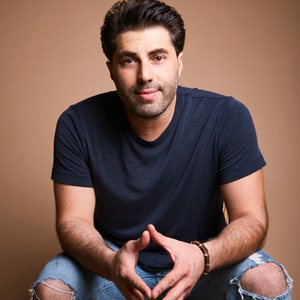 Adam Ray has been seen on HBO's "Curb Your Enthusiasm," the Netflix flim "Game Over Man" and the recent season of "Arrested Development." He also appeared on HBO's "Ballers," season two of "American Vandal" for Netflix, on the big screen in the Jennifer Lopez comedy "Second Act." Adam was also a cast member in the reboot of the sketch comedy franchise MADtv for the CW and played Joey McIntyre's manager on the Pop Network show "Return of the Mac."
Adam is known from his work opposite Sandra Bullock and Melissa McCarthy in Paul Feig's buddy cop comedy "The Heat." Adam was also featured in Paul Feig's "Spy" and the reboot of "Ghostbusters," in which he voiced the iconic character of Slimer and played a supporting role as well. Adam co-hosted the comedy game show "Separation Anxiety" on TBS with comedian Iliza Shlesinger and has guest-starred on "2 Broke Girls," "Workaholics," "Silicon Valley" and "@midnight." He has written for MTV's "Punk'D," "Adam Devine's House Party" and the reboot of "Mystery Science Theater."
Adam tours the country with his standup, headlining the top comedy clubs. He has been featured on "The Late Late Show with Craig Ferguson" and "Adam Devine's House Party." On the voiceover front, Adam was the voice of "Conan," was featued in cartoons like "Trolls," "Rick & Morty" and "Supermansion," and he voiced the talking horse Swift Wind in the Dreamworks show "She-Ra" streaming on Netflix.
Adam is a regular on "The Adam Carolla Podcast" and also hosts the popular "About Last Night" podcast, which has welcomed guests such as Melissa McCarthy, Bill Burr, Dana Carvey, Susan Sarandon, Nick Swardson, Adam Carolla, Tony Danza, Jason Derulo, Neil Patrick Harris, Jeff Garlin, Jo Koy, Whitney Cummings, Marc Maron, and Kevin Nealon. His hilarious sketches, which have garnered over 30 million views on YouTube and Funny Or Die, can be viewed at adamraycomedy.com.
Tony Woods is a one-of-a-kind comedic legend that is always in control of his audience. A seasoned veteran in the comedy business, Tony is recognized not only by fans but by his peers as one of the best and most engaging comedians in the business. Born in North Carolina and raised in the D.C. area, Woods kicked off his career as an original member of Russell Simmons' Def Comedy Jam on HBO and P. Diddy's Bad Boys of Comedy His playful and cool demeanor, combined with sharp and mischievous subject matter, create a show that is unmistakably entertaining at every level. A natural entertainer, Woods understands an audience and encourages them to become part of his strange world. Tony has made a slew of Comedy Central appearances, including Comedy Central Presents Tony Woods, Comedy Central USO Tour, and the Comedy Central World Comedy Tour. He has also appeared on Last Comic Standing, Showtime at the Apollo and Late Night with Conan O'Brien.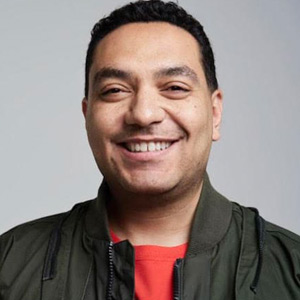 Throughout Cipha Sounds' many career turns, two elements have remained at the fore: comedy and hip-hop, his two biggest passions. On the radio, as a VJ for MTV, and as a Live DJ, he has always maintained a sharp sense of humor on the mic. He combined both fields as the official DJ for Comedy Central's "Chapelle's Show," and has continued to work with Dave Chappelle ever since, joining him on tours as a DJ and opening comedian. He is a regular DJ at "Saturday Night Live" after parties, and appeared in Michael Che's Netflix Special. He is now Che's go-to DJ and opening act on the road. Cipha provides an essential link between music and comedy in New York and beyond. He performs standup comedy at clubs around the city, including the legendary Comedy Cellar, and hosted "Take it Personal – The Hip Hop Improv Show," at UCB every Friday night. "Take it Personal" has featured many celebrity guests, including Questlove, DJ Premier, The Wu-Tang Clan, Zoe Kravitz, Donald Glover, and 2Chainz. It is a featured TV show on Jay Z's streaming service TIDAL.
DMV Talent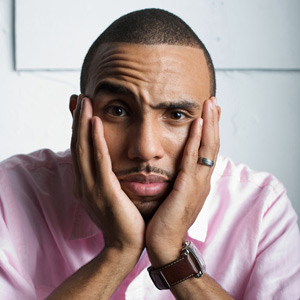 A native of Baltimore, Jason Weems' engaging & conversational style on stage leaves audiences feeling like they've just finished talking to a close friend. It also simultaneously acts as free therapy for him. Jason has been seen at the most prestigious invitation-only comedy festival in the world, The Just For Laughs Festival in Montreal, and reached the top 100 and semi-finalist rounds on two separate seasons of NBC's Last Comic Standing. In 2019 he released his second comedy special, "Jason Weems: Unknown." His live show is truly one of a kind, and tailor fit to each unique crowd. In conjunction with standup, Jason can be heard in the popular serialized podcast "First Day Back", where he is the subject of the newly released Season 3. Jason won Comedy Kumite 6.1 and 6.2 (spring 2016) at the DC Improv.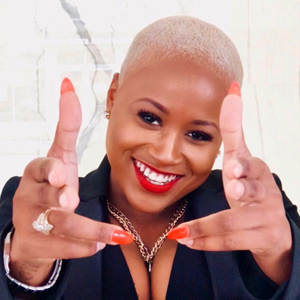 Paris Sashay (official website) is a comedienne, actor, writer and producer from Washington D.C., currently living in New York. She was featured in the New Faces showcase at the Just For Laughs comedy festival and has appeared on "50 Central" on BET. In 2018 she starred in an episode of "Unprotected Sets" on EPIX, filmed at the DC Improv.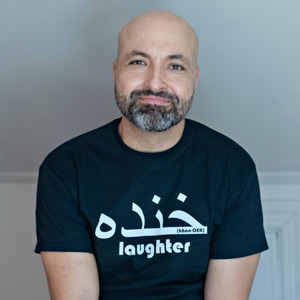 Rahmein Mostafavi (official website) charms crowds with comic timing and charisma developed during a decade of live performance. He entered the stand-up world after working as a longtime cast member of "Shear Madness," the acclaimed Kennedy Center improv/comedy whodunit. His natural joke writing ability, combined with his acting chops, have won him rave reviews in both the Washington area and around the country. He also produced events under the "Cool Cow Comedy" banner, bringing live comedy to venues in Maryland and Virginia.
Rahmein has been featured at the Laugh Your Asheville Off comedy festival, The Devil Cup, Red Clay, The Cleveland Comedy Festival, and the Cape May Comedy Festival. Rahmein has been seen on FOX, heard regularly on Sirius XM, was featured in "The Truth About Money" on PBS, and was honored to be a speaker at the world famous TEDx Talks.
Born in Iran, Rahmein moved to the United States with his family at a very young age. He currently resides in Northern Virginia. Rahmein won Comedy Kumite 4.2 (winter 2016) at the DC Improv, as well as two Kumite Tournaments of Champions (fall 2016 and summer 2021).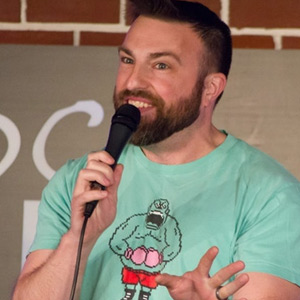 Danny Rouhier (official website) hosts the Grant & Danny Show afternoons on 106.7 The Fan in Washington, DC. As a comic, he's performed all over North America at clubs like Caroline's on Broadway & Funnybone comedy clubs, toured Canada's most successful chain of comedy venues, and participated in festivals in Boston, DC, Detroit, Seattle and a bunch more stuff that's totally impressive. Danny was also the studio comic for the Tyra Banks Show in New York.