About the Show
Price: $15 GA, $20 reserved seating
When: Sunday 7:00
Spotlight: Hip Hop and Comedy have always co-existed, but never like this. Cipha Sounds (Hot 97FM NYC, Chappelle show, ROCnation) has combined the forces to create a show like no other. Hip Hop celebrities tell real life, never-heard-before stories. Cipha and a group of amazing comedians/improvisers then use that story as fuel to literally make up a show on the spot. No script, no rehearsal, all freestyle!!! Some past guest have been 2 Chainz, Swizz Beats, Wu-Tang clan, Quest Love, Victor Cruz, Jadakiss, Action Bronson, and even Childish Gambino. You never know who will show up, so make sure YOU do!!!
Featuring: Cipha Sounds
About the Comics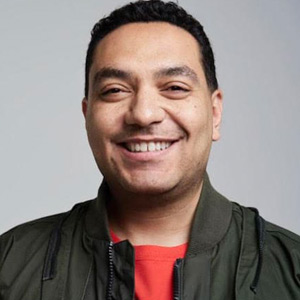 Throughout Cipha Sounds' many career turns, two elements have remained at the fore: comedy and hip-hop, his two biggest passions. On the radio, as a VJ for MTV, and as a Live DJ, he has always maintained a sharp sense of humor on the mic. He combined both fields as the official DJ for Comedy Central's Chapelle's Show, and has continued to work with Dave Chappelle ever since, joining him on tours as a DJ and opening comedian. He is a regular DJ at Saturday Night Live after parties, and appeared in Michael Che's Netflix Special. He is now Che's go-to DJ and opening act on the road. Cipha provides an essential link between music and comedy in New York and beyond. He performs standup comedy at clubs around the city, including the legendary Comedy Cellar, ands hosts "Take it Personal – The Hip Hop Improv Show." Take it Personal has featured many celebrity guests, including Questlove, DJ Premier, The Wu-Tang Clan, Zoe Kravitz, Donald Glover, and 2Chainz.