About the Show
Price: $25 GA, $35-$40 reserved seating
When: Sunday 7:00
Spotlight: Coming out of Philadelphia, Spank Horton transitioned from hoop dreams to stand-up success. Touring with Kevin Hart, he has circled the globe numerous times and appeared on the big screen in concert films. He has also showcased his high-spirited brand of comedy -- including the DC Improv -- as half of the Plastic Cup Boyz. Now he's coming back to the DMV's top comedy spot to headline.
Featuring: TBA
About the Comics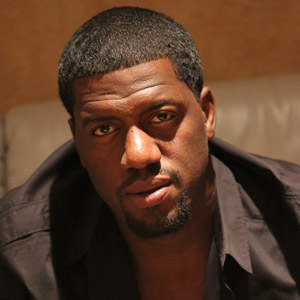 Will "Spank" Horton's high-spirited brand of comedy has earned him the admiration of his peers by winning over fans from Philadelphia to International audiences across the globe with his uniquely animated stage shows.
Born in Brooklyn New York, Horton is the son of Crystal Horton and Troy White. Horton grew up in a single-parent home and by the time he was two years old his mother moved him to Philadelphia so she could seek better job opportunities in the big city.
Before comedy became a priority, Horton endeavored to play for the NBA and played basketball for Simon Gratz High School in North Philadelphia, the same school retired NBA notables Rasheed Wallace and Aaron McKie played for. The basketball team went on to score in the Top 20 of high school teams in the country during Horton's time there.
Horton continued his NBA pursuit and attended Lincoln University as a Communications major and played a short stint on the college basketball team. But Horton's acting skills and comic charisma resonated so much with his professors in his drama classes that they urged Horton to foray into stand-up comedy as a way to break into acting.
It wasn't until 2001 when a friend dared Horton to take the stage at the Laff House Comedy Club in South Philadelphia that Horton's love for laughter was ignited to a new level.
Horton's career gained major momentum in 2011 when he was featured in the box-office hit movie "Laugh at My Pain," starring Kevin Hart, a movie based on the record-breaking comedy tour. Before his big-screen debut, Horton toured with Hart and was the opening act on the "I'm a Grown Little Man" tour for four years. He went on to open for Hart on the "Seriously Funny" comedy tour, and subsequently the "Laugh at My Pain" and "Let Me Explain" tours.
Horton's punctuated comedic style and sharp material have proven to be greatly appreciated by his audiences, young and old.