About the Show
Price: $20 GA, $25-$30 reserved
When: Friday 7:30 and 9:45
Spotlight: Frank Costanza told us "there had to be another way" ... and this is it! Celebrate Festivus, everyone's favorite made up holiday, at the city's favorite comedy spot. Bring your friends and family, air your grievances over a few drinks, then watch as five great stand-ups provide the feats of strength. Finally, a comedy show for the rest of us! And don't worry, there will be no tinsel ... we find it distracting.
Featuring: Dewayne White, Rallo Boykins, D Lo, Matty Litwack, Cerrome Russell
About the Comics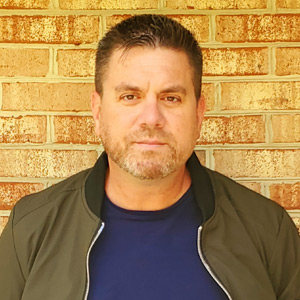 Dewayne White is a DC-based standup comedian. He's a combat-wounded veteran who served in the Army for 23 years. Much of his humor is drawn from his unique take on his military experience, his life as a husband and father, and the general craziness of life.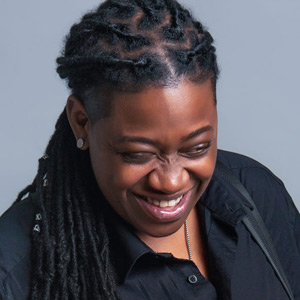 Dana Lollar, aka D. Lo, hails from Baltimore MD. Always a jokester, DLo stumbled into the comedy world, in Nov 2015, after a leg injury had her out of work. After countless open mics, she began to rise in the Baltimore comedy scene as a force to be reckoned with. Known for her quick wit and comebacks, she is definitely a spitfire on the mic. In her short comedy career she has won more than 15 competitions, been a finalist in Magoobys New Comedian of the Year Competition, headlined various shows in Baltimore, DC, Delaware, Ohio, NYC, Las Vegas, and Jamaica. She is the unanimous winner of Comedy Wars DMV and has been a finalist in Kevin Hart's "Hart of the City" on Comedy Central. Most recently she was a feature act in the 2019 Black Girl Giggles Festival, 2019 Baltimore Comedy Festival and the 2019 DC Comedy Festival. Known as the "roast queen" of Baltimore, and a improv master, she's sure to leave a lasting impression. D. Lo won Comedy Kumite 35.2 (fall 2022) at the DC Improv.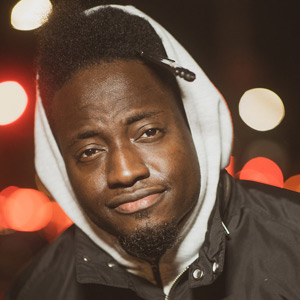 Comedian, writer, and Internet troll known formally as Rallo, got his start while attending the illustrious Howard University. Rallo's wit and conversational delivery makes for an unforgettable experience that will leave your abdomen sore from laughter. Rallo's casual approach to romantic relationships, race, and politics makes these often polarizing subjects a bit more palatable across broad audiences. Rallo has made appearances on New York's Funniest and has performed at notable comedy clubs such as Carolines on Broadway, The DC Improv, and The World Famous Comedy Store.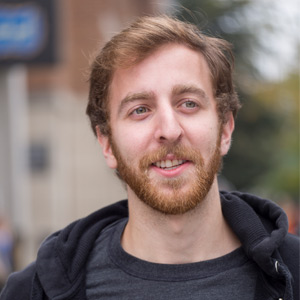 Matty Litwack is a weird young stand up comedian and writer. He was once a physics PhD student, but dropped out when he realized it was super boring. Matty's writing has been published in the Washington Post, New Zealand Herald, and Scientific American. He has also performed at many comedy festivals, such as the Limestone Festival, Laughing Skull Festival, Bentzen Ball, and San Francisco Sketchfest. In 2014, Matty was a finalist in the Boston Comedy Festival and was the winner of the Devil Cup in New York City. Matty has also appeared on Fox's "Laughs" and on National Geographic Channel's "Crowd Control." Matty won Comedy Kumite 4.1 (winter 2016) at the DC Improv.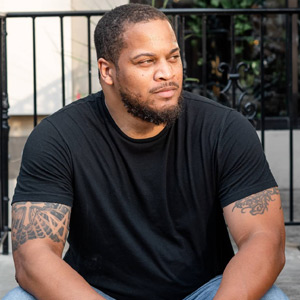 Cerrome Russell (official site), born and raised in Sumter County, Ga., started his comedy career while serving in the United States Marine Corps. He was first exposed to a broader audience as a cast member on the 2nd Season of BET's popular prank show Hell Date. He has traveled extensively, performing at college campuses and military installations worldwide, as well as opening for Hannibal Burress. Cerrome Russell's comedy comes in many varieties, including Off-Center, Truthful, and of course, Country. Follow him on Twitter at @CerromeRussell. Cerrome won Comedy Kumite 9.1 and 9.2 (spring 2017) at the DC Improv, as well as Kumite 31 (Veterans Day 2021) and a Tournament of Champions (fall 2017).