About the Show
Price: $25 GA, $30-$35 reserved seating
When: Monday 7:30 / 9:45
Spotlight: Whether you're coupled up or proudly single, spend Valentine's Day with us! Everyone loves to laugh -- and we've got a stacked lineup of DMV comics that you'll definitely be sweet on.
Featuring: Tim Miller, Kandace Saunders, Ross Benoit, Sean Savoy, Reg Thomas
About the Comics
Tim D. Miller (official website) is a master at engaging audiences and crafting a stand-up set that is a guaranteed good time for all. Tim's material is based on his life experience from Waco to the Army to the White House, trying to raise a daughter, and his unique ability to find the funny in everyday life. Tim has appeared on TRU TV and in 2019 he performed at Comedy Central's Clusterfest.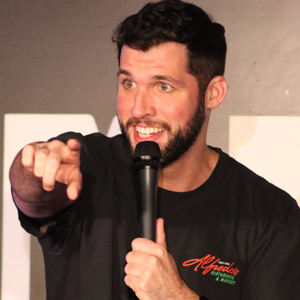 Ross Benoit is a Massachusetts native who moved to Northern Virginia at age 6. Eighteen years later, he started doing stand-up comedy. You can see him hosting shows and performing at venues all around the DMV.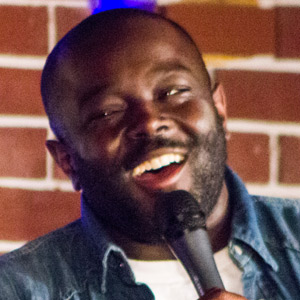 Reg Thomas is no stranger to funny. Once it was clear that Reg wasn't going to be tall it was time to get funny. Some of his earlier inspirations include Dave Chappelle, Chris Rock and his Haitian immigrant parents. Reg's comedic talents have been commissioned by media companies such as BuzzFeed, Complex Media and Atlantic Records over the years. Whether touring with Amanda Seales (HBO Special "I Be Knowin'") or Chris Redd (Saturday Night Live), Reg is always writing. Without a doubt he is having the time of his life making sold out audiences in theaters and clubs across the country laugh. When he's not on the road you can find Reg on stage at a comedy club and working on his comedy brand and show; Productively Stoned.
Kandace Saunders made her comedic debut in 2006 during a comedy competition at the DC Improv. Although, she didn't win, she didn't get booed, and people laughed. So for Kandace, that was enough to pursue a career in standup comedy. Kandace's sarcasm, and quick wit, coupled with her ability to turn life into "extremely laughable situations", has allowed her to become one of today's fastest rising comedians. Kandace has also served in the Army National Guard.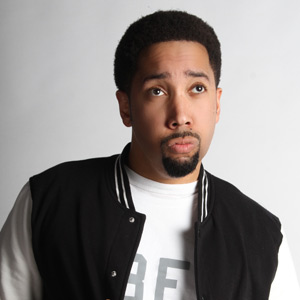 Sean Savoy is a global force for comedy. Hailing from Columbia, MD, Savoy has toured the planet from Sweden and Norway to Guam and Japan and all over the U.S. of A. with his partner in comedy, the legendary Pablo Francisco. Savoy's high-impact, rapid-fire hilarity belies his mellow mood and laidback attitude. Sean recently appeared on Gotham Comedy Live, in his television debut and electrified the crowd. Combining diverse characters with a wicked wit, Savoy can reach any audience with his timeless material, while meeting his expressed goal – to bring joy with his jokes and heal hearts with humor, all while bringing as much fun to his audiences as he's having on stage.