About the Show
Price: $30 GA, $40-$45 VIP
When: Thursday 7:30, Friday 7:30 and 9:45, Saturday 7 and 9:30
Spotlight: Morgan Jay is changing the way people think about music comedy, integrating his original songs with unique "musical crowd work" skills that he developed performing all around the country. The New Jersey native has roots in stand-up comedy, RnB and Bossa Nova. He wowed the judges on NBC's "Bring the Funny" in 2019, in 2020 he made his DC Improv debut, and he's been blowing up online since then. Check out his new special "Live at the Village," see him on "Wild N Out," and (most important) be there for his return to the DC Improv this March.
Featuring: TBA
About the Comics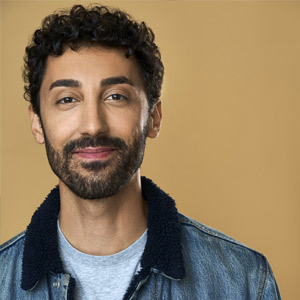 Morgan Jay is a first generation American performer based out of Los Angeles. He's appeared on NBC, CBS, Comedy Central and Funny or Die and is one of the newest cast members of MTV's "Wild N Out." With over a decade of performance experience, Morgan has managed to create a unique performance with both music and comedy that touches audiences from all over the world.
With millions of views and followers across social media, Morgan has won numerous awards and festivals for his original music. His album and comedy special, "I Hope My Ex Doesn't See This" is available to stream now. Don't miss your chance to see him live for an unforgettable experience.