About the Show
Price: $25 general admission, $40-$45 reserved seating
When: Friday 7:30 / 9:45, Saturday 7 / 9:30
Spotlight: Jamie Lee is one of the great young voices in the comedy world, writing for and starring in shows on MTV, truTV, TBS, and HBO. (Most recently she's been a writer/producer on the hit show "Ted Lasso," and before that she played Ali on the HBO series "Crashing.") She has even hosted her own Netflix show, "The Wedding Coach." She's back in 2024 for another run of outstanding shows.
Featuring: TBA
About the Comics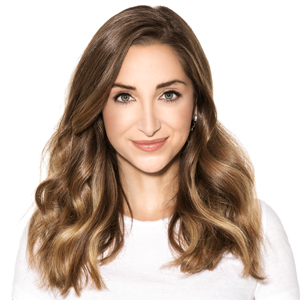 Jamie Lee is a stand-up comedian, actor and Emmy award winning television writer/producer. She was an Executive Producer on the mega-hit Apple TV+ series "Ted Lasso," created by Bill Lawrence and Jason Sudeikis, which received a record breaking 20 Emmy Award nominations, taking home 7 awards, including Outstanding Comedy Series. Jamie won two WGA Awards and an Emmy Award for her work on the series. Jamie has served as a Co-Executive Producer on "Killing It," created by "Brooklyn Nine-Nine" duo Dan Goor and Luke Del Tredici and starring Craig Robinson. Onscreen, Jamie starred as Ali Reissen, the female lead in the Judd Apatow-produced HBO series "Crashing," opposite Pete Holmes and wrote/starred in "The Viewing Party" episode, which was directed by Judd Apatow and honored by the New York Times in their piece on The Best TV Episodes of 2019.
In December 2016, Lee released her debut book "Weddiculous" (Harper Collins), which quickly rose to #1 on Bustle.com's list of best wedding books. The book was adapted by Netflix and ITV as a series titled "The Wedding Coach," which was hosted and Executive Produced by Jamie and premiered on April 7, 2021.