About the Show
Price: $25 general admission, $30-$35 reserved seating
When: Friday 7:30 / 9:45, Saturday 7 / 9:30
Spotlight: Jamie Lee is one of the great young voices in the comedy world, writing for and starring in shows on MTV, truTV, TBS, and HBO. (Most recently she's been a writer/producer on the hit show "Ted Lasso," and before that she played Ali on the hote HBO series "Crashing.") She's even a best-selling author -- the last time she came to the DC Improv was part of her "Weddiculous" book tour, and that project was even spun off into a Netflix series called "The Wedding Coach." She's back this winter for another run of outstanding shows.
Featuring: Winston Hodges and Liz Barlow
About the Comics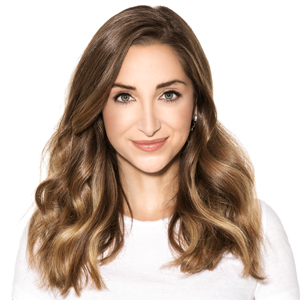 Jamie Lee is a stand-up comedian, actor and Emmy award winning television writer/producer whom Elle Magazine recently named one of the top comedians to watch. Jamie starred as Ali Reissen, the female lead in the Judd Apatow-produced HBO series CRASHING, opposite Pete Holmes. Jamie wrote and starred in "The Viewing Party" episode of CRASHING, which was directed by Judd Apatow and honored by the New York Times in their piece on The Best TV Episodes of 2019. In addition to being one of the core cast members of MTV's hit show GIRL CODE, Lee has appeared on CORPORATE (Comedy Central), 10 THINGS (TruTV), CONAN (TBS), THE LATE LATE SHOW WITH JAMES CORDEN (CBS), LAST CALL WITH CARSON DAILY (NBC), CHELSEA LATELY (E!) and @MIDNIGHT (Comedy Central). In December 2016, Lee released her debut book Weddiculous (Harper Collins), which quickly rose to #1 on Bustle.com's list of best wedding books. The book was adapted by Netflix and ITV as a series titled THE WEDDING COACH, which was hosted and Executive Produced by Jamie and premiered on April 7th, 2021. Jamie has served as a Co-Executive Producer on the mega-hit Apple TV+ series TED LASSO, created by Bill Lawrence and Jason Sudeikis, which received a record breaking 20 Emmy Award nominations, taking home 7 awards, including Outstanding Comedy Series. Jamie won two WGA Awards and an Emmy Award for her work on the series.
Winston Hodges (official website) is from DC by way of Richmond, Virginia. He has worked comedy clubs up and down the east coast and is known for his southern charm and edgy wit. His debut album will be released in October 2021 by Helium Comedy Records, and his award winning comedy special "Grieving Productively" is available for free on YouTube. He is the host of the podcasts "Host Battle" and "Dead Dad Comedy Pod." He has performed in the Asheville Comedy Festival and New York Underground Comedy Fest. Come listen to Winston cover all the things we think about but are scared to say.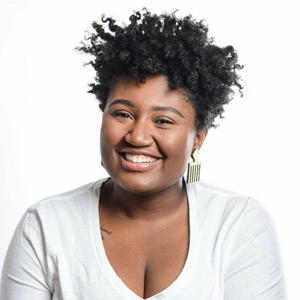 Liz Barlow is a standup comic, writer and actor from Virginia Beach. She has been seen on TVOne, Virginia area Funny Bones, Dc Improv, Zanies in Nashville and the Charlotte Comedy Zone. She's also a published essayist , having been published in the Huffington Post and Wearyourvoicemag.com.