About the Show
Price: $22-$25 GA, $27-$35 reserved
When: Friday 7:30 / 9:45, Saturday 7 / 9:30
Spotlight: Portland native Ian Karmel has been a big part of the comedy landscape in recent years – he's a head writer for "The Late Late Show with James Corden." An accomplished stand-up, he has also stood out as the host of "All Fantasy Everything," a podcast that breaks down pop culture in a hilarious way. He's a favorite of the comedy industry, and he's about to be a favorite of yours. Check out his DC Improv debut this fall.
Featuring: David Gborie and Sean Jordan
About the Comics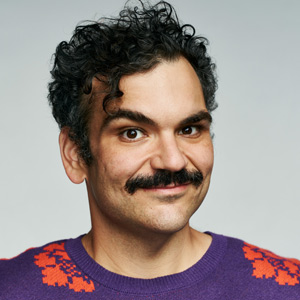 Ian Karmel is an Emmy award winning LA-based stand-up comedian, actor, and writer. Originally from Portland, Oregon, he is currently co-head writer for the Emmy award winning "The Late Late Show with James Corden," of which Ian was one of the founding writers in the show's 2015 re-creation. Previously he was a staff writer and round table regular on E!'s "Chelsea Lately." Ian's stand-up has been featured on "Conan," "The Late Late Show," Comedy Central, and most recently showcased on Netflix's "The Comedy Line Up: Part 1." His debut comedy album, "9.2 on Pitchfork," was released in 2015 to rave reviews. Ian also hosts the weekly podcast All Fantasy Everything, from Headgum studios. Featured on many best of lists, it's a lighthearted show where funny people and experts come together to fantasy draft pop culture.
Hometown hero, Ian played an instrumental role in Portland's comedy renaissance and was voted Portland's Funniest Person in 2011. Beloved for his appearances on IFC's "Portlandia," the Blazers wrap-up show "Talkin' Ball," and long running weekly column in the Portland Mercury, "Everything as Fuck." With roots in improv and theatre, Ian's training includes The Groundlings and the Upright Citizens Brigade. In 2013, Ian was invited to the prestigious Just for Laughs Festival in Montreal, where he was a breakout stand-up in the New Faces category.
Ian currently tours as much as possible and regularly performs around Los Angeles. You can catch him co-hosting his own monthly show, Good Looks, named one of 10 Best New Stand-Up Shows by LA Weekly.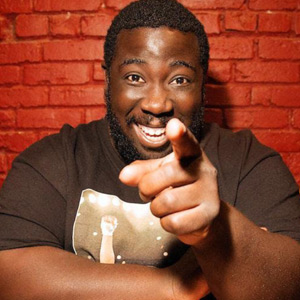 David Gborie is a comedian, writer, voice actor and all-around thorough dude originally from Denver, Colorado. He's recently appeared on NBC's "AP Bio," TBS's "Chad," and can currently be heard as the voice of Comedy Central. He is the co-host of the wildly popular All Fantasy Everything podcast and will soon be featured in the adult swim animated series "Royal Crackers," the star-studded music video for George Harrison's "My Sweet Lord," and Netflix's animated series "Exploding Kittens," produced by Mike Judge and Greg Daniels. David is the proud son of a hard working Sierra Leonean mother, reps Colorado real heavy and he's never called the cops.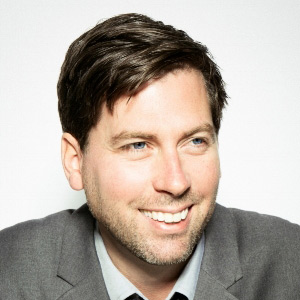 Sean Jordan is a stand up comedian and podcaster who co-hosts the wildly popular podcast All Fantasy Everything and hosts the always-good-news podcast What's Dank That I'm Stoked On. Sean was named Portland's Funniest Person by Willamette Week Magazine, has written for Comedy Central, and he was named one of the "Comics to Watch" by Splitsider Magazine. In 2019, Sean charted at #2 on iTunes with the release of his debut stand up album The Buck Starts Here on A Special Thing Records. He is a regular guest and fan favorite on Doug Bensons' podcast Doug Loves Movies, and you may also have heard him on Professor Blastoff, The Crabfeast, Put Your Hands Together and Alison Rosen is Your Best Friend. Sean has performed in comedy festivals around the country, including the High Plains Comedy Festival, Bridgetown Comedy Festival and Sketch Fest in San Francisco. His stand up comedy has been described as "You get the sense this is sincerity, not shtick. And so it's not surprising Jordan is so popular with his peers in the scene—other comics, club staff and promoters. His buoyancy can be hard to crack." Besides sharing that positive attitude buoyancy, Sean has recently been practicing how to swaddle his new daughter. Ask him for swaddle tips anytime.