About the Show
Price: $20-$25 GA, $30-$40 reserved
When: Friday 7:30 and 9:45, Saturday 7 and 9:30, Sunday 7
Spotlight: Ian Edwards has had the respect of his fellow comics for a long time. He's been a writer and producer for lots of hit TV shows, he was the first comic signed to Conan O'Brien's record label, and he was hand-picked by Bill Burr to record a stand-up special for Comedy Central. He's back this March to headline our club for a second time.
Featuring: TBA
About the Comics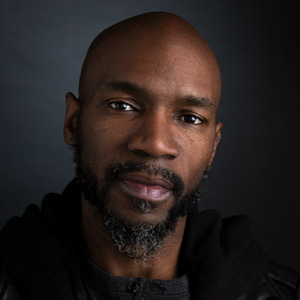 Born in England and raised in Jamaica and New York City, Ian Edwards is a stand-up comedian, writer, producer, actor, and podcaster. Ian is currently a Co-Executive Producer of the upcoming Netflix/A24 series "Survival of the Thickets." His first one-hour stand-up special, "Bill Burr Presents IanTalk: Ideas Not Worth Spreading," debuted on Comedy Central in 2019. Ian has appeared numerous times on Comedy Central's "@Midnight," "@Lightsout," "Conan," and Comedy Central's "The New Negroes," and is regularly featured as a guest on some of the top podcasts in the world (WTF with Marc Maron and The Joe Rogan Experience to name a few).
Ian was previously a supervising producer on Season 4 of "The Last OG," (TBS), an executive story editor and co-producer on HBO's "Crashing," as well as a co-producer on Netflix's "Friends from College" and producer on "Sugar and Toys" on Fuse. Prior to that, Ian served as a consulting Producer on NBC's "The Carmichael Show," as well as a staff writer on ABC's "Blackish." Ian recently played the recurring role of Skull in the Netflix series "Friends From College." Ian is co-host of the All Things Comedy podcast Soccer Comic Rant, an informed, passionate, and hilarious weekly update of soccer highlights around the world.