About the Show
Price: $20 - $25 GA, $35 - $45 reserved
When: Thursday 7:30, Friday 7:30 and 9:45, Saturday 7 and 9:30
Spotlight: Gina Brillon is known to many for her run on "America's Got Talent," but she's no stranger to the spotlight -- her Amazon Prime special "The Floor is Lava" was a big hit in 2020, she has made the rounds on late night TV and she toured the country with Gabriel Iglesias. The Bronx native is once again bringing her good-natured attitude to the nation's capital.
Featuring: James Goff, TBA
About the Comics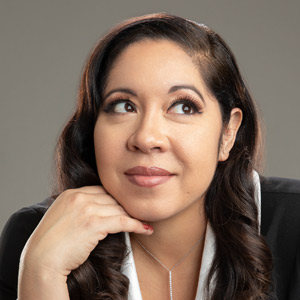 Gina Brillon was born and raised in the Bronx, New York. The Puerto Rican actress, comedian, writer and mom has been a standup comic since she was 17 years old. Her sophomore 1-hour special "Gina Brillon: The Floor is Lava" (Amazon Prime Video) won a 2021 Gracie Award and was nominated for an Imagen Award. Her half-hour special "Easily Offended" was one of the top shows from the Entre Nos franchise on HBO Latino, and streams on all HBO Digital Platforms. She's made appearances on "The View," "Late Night with Seth Meyers" and "Jimmy Kimmel Live." You have seen her on "Kevin Can Wait" on CBS and "The Conners" on ABC. In 2012, she became the first (and only) Latina winner of NBC's Stand up for Diversity Showcase. The following year, she was a "New Face" at the Montreal Just For Laughs Festival. Gina is a singer, published writer, and poet. Her pieces have appeared in the New York Post and Daily News, among others. Gina was the first Latina comedian to be a Finalist in season 16 of "America's Got Talent." Most recently, she can be heard as the co-host and Executive Producer of "The State of: WOMEN" a podcast from Clamor Audio that explores which U.S. states are getting gender equity right and which are failing - and what you can do about it!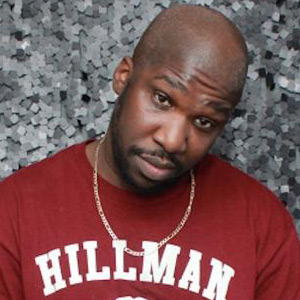 Actor, comedian, and writer James Goff was born and raised in the South Bronx of New York City. James has demonstrated the unique ability to bridge the gap between any audience, and connect with them on a level that makes them feel they've known him for years. Not only has he worked with the best in the business, James Goff's TV appearances include Netflix's Iliza Shlesinger Sketch Comedy Show, Tru TV's Laff Mob's Laff Tracks, Gotham Comedy Live & The Today Show. When he's not headlining around the world, James is speaking to at-risk youth about overcoming life's obstacles. Demonstrating that dreams are limitless.