About the Show
Price: $45 GA, $55-$60 reserved seating
When: Friday 7:30 and 9:45, Saturday 6 and 8:15
Spotlight: How's this for an amazing weekend: Three headliners bring more than 100 years of combined comedy experience to our stage! The legendary George Wallace will be joined by Myra J. and J. Anthony Brown. You've heard them on the radio and seen them on TV ... but nothing can beat laughing with them up-close and in-person.
Featuring: George Wallace, Myra J., J. Anthony Brown
About the Comics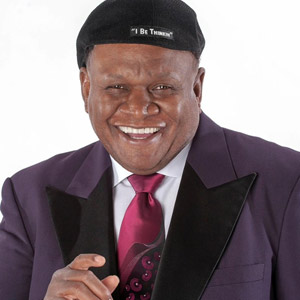 By the age of six, George Wallace knew he wanted to be a comedian. He always enjoyed making people laugh, but he also knew the importance of an education. He attended the University of Akron, Ohio and upon graduating with degrees in Transportation, Marketing/Advertising, plus advance studies in Radio and Television from Columbia School of Broadcasting. Literally, a rags-to-riches story, Wallace went from selling rags to VP of Advertising.
Still, his dream of being a comedian had a strong hold on him. Within a week of leaving the advertising field, he began to perform stand-up comedy and was offered a job writing for "The Redd Foxx Show." Wallace is currently pursuing dual coursework at University of Phoenix and DeVry. With his writing and stand-up experience, Wallace began landing television appearances. Wallace was awarded a Lifetime Achievement Award at the 2013 SoulTrain/Centric Comedy All-Star Awards; and won Best Stand Up Comedian at the prestigious American Comedy Awards after four consecutive nominations. As a veteran radio personality, he has also made appearances on "The Steve Harvey Morning Show" and is a charter member of "The Tom Joyner Morning Show."
In 2004 Wallace appeared as the headlining star of his own show at The Flamingo Hotel in Las Vegas for a 30 day run. Sin City showed its admiration by extending Wallace's contract indefinitely and nicknaming him "The New Mr. Vegas." Unlike any other comedy show in Las Vegas, Wallace gave away a number of prizes everynight including CDs, DVDs, diamond necklaces, dinner at prestigious restaurants, gourmet chocolates, tropical cruises and even a new car. He celebrated his 10th Anniversary headlining at the Flamingo in March 2014, announced he was closing the show to head back out on the road.
Wallace regularly performs in comedy clubs across the country and is an ambassador for the United States government, performing at military bases all over the world. His first book, LAFF IT OFF (Chaite Press) was published in 2014. A tome of life wisdom, humor and insight from a lifetime of observation, the book is in its third printing. Wallace's most recognized material is his "I Be Thinkin'" lines and jokes about everything from conversational thoughts to political aspirations. Each show he engages members of the audience in comical banter. If provoked, he might even throw out a few of his signature "Yo Mama" jokes. He shows his gratitude to the audience by signing autographs and taking photos after every show.
Audience members never know what will happen at the George Wallace show. Wallace is an evolving comedian, which is why his show is different every night. He's always thinkin'. Fans can now get a taste of what Wallace be thinkin' on Twitter @MrGeorgeWallace.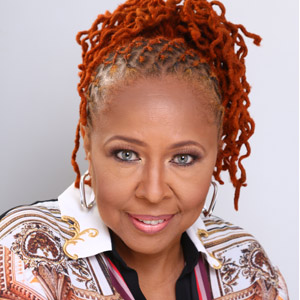 She's a comedienne, she's an actress, she's a writer. She worked several years as a writer on the hit sitcoms "Martin", Hangin' With Mr. Cooper", "Good News", Tyler Perry's "House of Payne", and "Meet the Browns" and TV One's "The Rickey Smiley Show". Affectionately known as the poster child for single moms, she was a featured cast member on one of the nation's most famous syndicated radio programs, The Tom Joyner Morning Show.
Myra J. stands out as a gifted and versatile performer. She was co-creator & one of the writers for the hit soap opera radio show, "It's Your World". For her writing ability, Myra J. has been recognized as a 2011 NAACP Image Awards Nominee for Outstanding Writing in a Comedy Series and a 2010 Humanitas Award Finalist in the "Writing & Directing - 30 Minute Category".
The native Chicagoan began her career as a comedienne more than twenty ears ago. Her comedic reflections & joke telling, led to appearances in the bockbuster movie mtion picture "The Gospel" as well as other films such as Indecent Proposal" (starring Demi Moore), "House Party" (Kid –n- Play), "Bulworth" (starring Halle Berry & Warren Beatty) and "Hollywood Shuffle" (starring Robert Townsend). She's also made a guest appearance on the UPN top-rated comedy show "Eve". If you haven't seen her, you may have heard her on "The Proud Family" and as the voice of the evil Dorothea, in "Bebe's Kids".
Myra has traveled across the country hosting and volunteering various events sponsored by non-profit groups, fundraising events for HBCUs, social organizations and women's empowerment seminars.
In 2016, Myra J. had the honor of receiving a Lifetime Achievement Award for National and Community Service from President Barack Obama.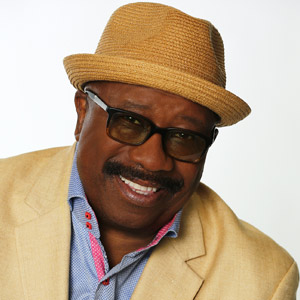 Veteran comedian, actor and established radio personality J. Anthony Brown has performed stand-up comedy all over the country as well as internationally. The self-styled tailor-turned comedian launched his comedy career in a gong show contest in Atlanta. Soon after his comedy debut, Brown moved to Los Angeles to work in television and became a writer on The Arsenio Hall Show, and became a writer as well for such sitcoms as The Parenthood and Me and The Boys. Brown hosted two consecutive seasons of BET's top-rated Comic View and has performed on Vibe, Def Comedy Jam, It's Showtime at the Apollo, An Evening at the Improv and The Oprah Winfrey Show.
Brown joined The Steve Harvey Morning Show as one of its dynamic co-hosts in 2017. Based in Los Angeles, he brings his comedic stylings and hilarious cast of on-air characters to the top-rated, award-winning radio program. He was a writer as well on Steve Harvey's hit daytime TV talk show. Previously, for more than 20 years Brown featured his signature brand of comedy as co-host of The Tom Joyner Morning Show.
As an actor, he's had recurring roles on Moesha, Living Single, and The Parenthood, as well as guest star roles on Greenleaf, Mann, and Wife, The Rickey Smiley Show, Tyler Perry's House of Payne, The Parkers and Sparks. His work in film includes roles in The App That Stole Christmas, Think Like A Man, Madea Goes to Jail, Def Jam's How to Be a Player, Pay the Price, Drumline and Mr. 3000. The NAACP Image Award and Peabody Award recipient is also the designer of the J. Anthony Brown Suit Collection. In addition, he is the owner of The J. Spot Comedy Club in Los Angeles, and regularly produces comedic content for social media and films.
With the South Carolina native's signature phrase, "WatchOutDehNow," Brown delivers more mastery with his critically acclaimed artwork. His distinct artistry style and colorful creations have been featured on TV shows, have been auctioned to help provide scholarships to youth and have also become wearable art in some of his clothing designs. J. Anthony Brown is undeniably one of the hardest working people in show business. He never ceases to deliver comedic punches with his down-to-earth and real brand of comedy on TV, film, and radio.