About the Show
Price: $22 GA, $27-$32 reserved
When: Sunday 7:00
Spotlight: The first night of Hanukkah is gonna be lit! The miraculous Jessica Kirson (Comedy Central, The Tonight Show) brings her high-energy, unforgettable comedy back to the Improv. And she'll be joined by some top comics from the DC scene. Whether you're a member of the tribe or you just love a good time, join us for this celebration of laughter.
Featuring: Jessica Kirson, Christian Escoto, Nina Daniels, Jared Stern
About the Comics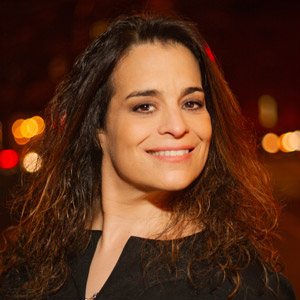 Jessica Kirson (official website) is a powerhouse on stage. Jessica's act is a hilariously relatable performance of sheer silliness, vulnerability and ridiculous characters. Her countless comedic character videos have racked up over 30 million views on social media. Her audience is multigenerational creating an excuse for large groups of friends and families to spend a night out together.
In an era where only 10% of all touring comedians are female, Jessica stands out as one of the strongest comedians regardless of gender. As her friend Dave Attell says, "I'd hate to follow her."
Jessica saw the release of her one-hour Comedy Central special in late 2019. She was featured playing herself on the HBO series "Crashing" with Pete Holmes. She recently served as a consultant, producer and writer as well as acted in the Robert De Niro's film "The Comedian." She has appeared on "The Tonight Show with Jimmy Fallon", "The View, and "Kevin Can Wait." She has also been featured on the Comedy Central series "This Week at the Comedy Cellar."
She was recently awarded "Best Female Comic" by the MAC association in New York City and received the prestigious Nightlife Award for "Best Stand-up Comedian." And in her spare time, Jessica is a regular contributor to the "Howard Stern Show, where she produces and stars in prank calls for the program.
Born and raised in Washington, D.C., Christian Escoto began performing comedy after his high school graduation. Since then, he regularly performs around the DC area and the Baltimore region. Using his quick wit and stage persona, Christian entertains the audience with jokes and stories about growing up in DC area as a Filipino-American. He has performed multiple times at the DC Improv, the Howard Theater and has opened for the national touring improv troupe the Groundlings. Christian won Comedy Kumite 34.2 (summer 2022) at the DC Improv.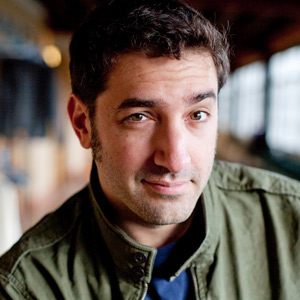 Jared Stern (official website) has been making complete strangers laugh at him for over a decade. From humble beginnings at a hole-in-the-wall club in Baltimore, he is now the most humble person in the world, not that he's one to brag about it. He was recently told that his comedy was "top drawer", which is where he keeps his socks and underwear, so that makes sense. During his career he has performed with the likes of Judah Friedlander, Richard Lewis, Tom Arnold, John Witherspoon, and Caroline Rhea.