About the Show
Price: $20 GA, $30-$35 reserved
When: Sunday 7:00
Spotlight: Join us for the 41st edition of Comedy Kumite! Every few months, the Improv brings great DMV comics together for a one-night stand-up tournament. Each "match" has comics doing sets back-to-back, and the audience chooses one person to advance. At the end of the night, we have a champion ... and the audience ALWAYS wins.
Featuring: Liz Barlow, Matt Brown, Martin Phillips, Law, Gray West, Anthony Oakes
About the Comics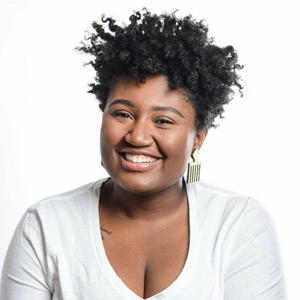 Liz Barlow is a standup comic, writer and actor from Virginia Beach. She has been seen on TVOne, Virginia area Funny Bones, Dc Improv, Zanies in Nashville and the Charlotte Comedy Zone. She's also a published essayist , having been published in the Huffington Post and Wearyourvoicemag.com. Liz won Comedy Kumite 29 (online, winter 2021) at the DC Improv.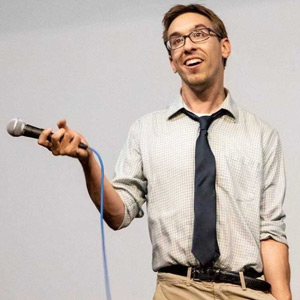 Martin Phillips started to perform in college when he won funniest student in DC and hasn't stopped since. He has performed at several festivals like the Cleveland Comedy Festival and the LA Diversity in Comedy festival, has made several appearances on the Kill Tony podcast, and has even performed in Alaska! Martin has two podcasts, The Martin Podcast and one where he discusses rom-coms, Isn't It Romantic? Martin performs wherever he can, be sure to see him!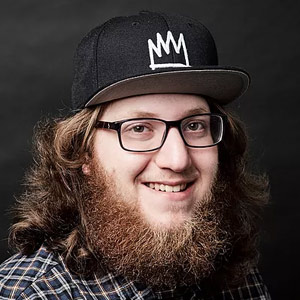 Matt Brown (official website) is a rising comedian from Baltimore, Maryland, who has a way of warming the crowd with his quick wit and warm, pretty boy demeanor. Matt adds raw, colorful hues to dark scenarios and relatable situations, turning upset into something laughable every time. He has a way of warming the crowd with twists and turns, leaving them on their toes for a delivery of hilarious anecdotes and analogies. Matt has worked alongside some great comics such as Louis CK, Dave Attell, Tom Segura, Big Jay Oakerson, Godfrey, and many more. Matt won Comedy Kumite 19.1 (spring 2019) at the DC Improv.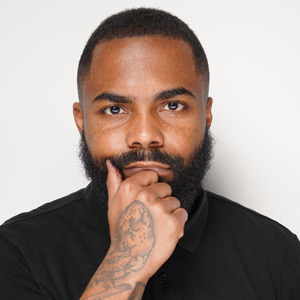 Deadpanlaw, known as Law on the comedy circuit, has performed as a feature and host for well-known comedians such as Donnell Rawlings, Marshall Brandon, Adrienne Iapalucci, Godfrey, and Brian Simpson. In 2023, he was named Magooby's "Comedian of the Year." Law has had a rapid ascent into comedy, getting the bug during the pandemic in 2020, and has been relentless about writing and performing ever since. Law has performed at the Baltimore Comedy Factory, DC Improv, Magooby's, SoulJoel's Comedy Club, The Comedy Zone, and other well-known clubs in and around the DMV.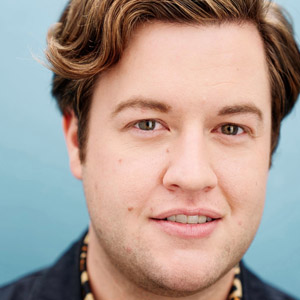 Gray West has made a name for himself as a yellow brick road comedian with his high-energy and hilarious performances. Hailing from Washington, DC, Gray has been winning hearts across the United States. He has also had the opportunity to open for well-known comedians such as Sydnee Washington, Beth Stelling, Teddy Carpenter and Isa Medina. Gray is one to watch in the comedy world with his unique style and positivity.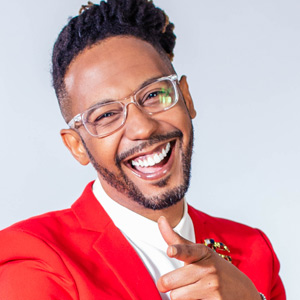 Hailing from North Carolina, Anthony D. Oakes is a District of Columbia resident who is taking the comedy scene by storm. A natural comedian, featured in Washington Blade, Anthony has hit the ground running. His clean, yet edgy, Southern, intellectual, witty humor will have you reeling with laughter.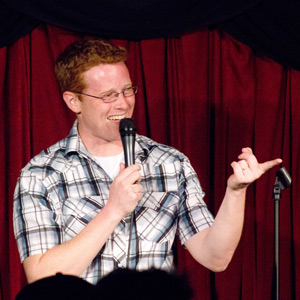 Chris White (official website) has been part of the DC comedy scene for more than a decade, both as a performer and as the guy who runs dcstandup.com. Working with the DC Improv, he produces and hosts The Other Side podcast, Happy Hour Trivia, the "Make Up Party" game night and Comedy Kumite stand-up tournaments. His comedy writing on the U.S. presidents has been featured on McSweeney's, and he has two stand-up albums available on iTunes: "I Take Requests" and "Forbidden Style."
Kumite History
Comedy Kumite was first organized by Chris White around 2005 at venues in D.C. and Northern Virginia. Eight comedians squared off in a bracketed tournament, with the audience deciding the winner of each match with their cheers. The DC Improv worked with Chris to revive the format in its lounge showroom in the summer of 2015, showcasing the next wave of DMV talent. Kumites have returned every few months since then, always selling out in the lounge and sometimes even filling up the club's main showroom. While the venue was closed in 2020 and early 2021, six editions of the tournament were featured in the club's virtual showroom. More than 30 kumite champions have been crowned. You can see them all in the Comedy Kumite Hall of Fame.