About the Show
Price: $25 GA, $35-$40 reserved
When: Sunday 7:00
Spotlight: Comedian, actor and producer Clint Coley hits the road, coming to a city near you to host his friends - the best and brightest in stand up comedy! Get your tickets early because you never know who'll stop in for a guest spot!
Featuring: TBA
About the Comics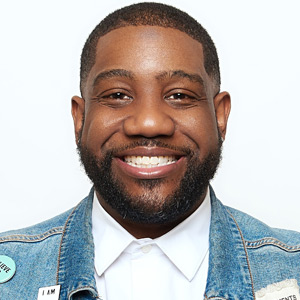 Philly's own Clint Coley is this era's new breed of do-it-all comedy star. He's a multi-talent who is the creator and host of the popular "Advice From A F*ckboy" podcast where he's dropping gems for the guys, cheat codes for the ladies. He recently released a book under the same name.
His latest comedy album Tuesday Morning was released in 2021. His past album projects – I'm An Adult, Sturgis and Sensitive all charted on Billboard with Sensitive reaching number five.
?
Outside of stand-up, Coley has written, produced, and starred in various short films under his Everybody Eats Productions banner. The First Date, The First Time, and Scratch were each accepted into the International Black Film Festival.
Clint is the creator and producer of The World Series of Spades – where Season 1 is currently streaming on Amazon Prime.