About the Show
Price: $20 GA, $25-$30 reserved
When: Thursday 7:30
Spotlight: A new formula for stand-up comedy! Cipha Sounds and Wil Sylvince host an amazing stand-up show with all your favorite comedians, plus an added dose of organic live commentary. Every show is one of a kind.
Featuring: TBA
About the Comics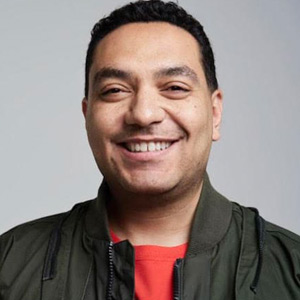 Throughout Cipha Sounds' many career turns, two elements have remained at the fore: comedy and hip-hop, his two biggest passions. On the radio, as a VJ for MTV, and as a Live DJ, he has always maintained a sharp sense of humor on the mic. He combined both fields as the official DJ for Comedy Central's "Chapelle's Show," and has continued to work with Dave Chappelle ever since, joining him on tours as a DJ and opening comedian. He is a regular DJ at "Saturday Night Live" after parties, and appeared in Michael Che's Netflix Special. He is now Che's go-to DJ and opening act on the road. Cipha provides an essential link between music and comedy in New York and beyond. He performs standup comedy at clubs around the city, including the legendary Comedy Cellar, and hosted "Take it Personal – The Hip Hop Improv Show," at UCB every Friday night. "Take it Personal" has featured many celebrity guests, including Questlove, DJ Premier, The Wu-Tang Clan, Zoe Kravitz, Donald Glover, and 2Chainz. It is a featured TV show on Jay Z's streaming service TIDAL.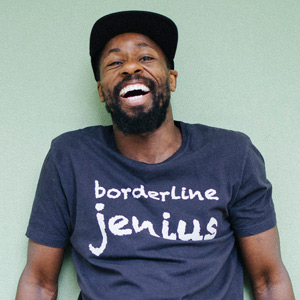 Wil Sylvince (official website) is one of the most explosive comedians performing around the world today. His comedic performances on COMEDY CENTRAL, HBO'S DEF COMEDY JAM, and SHOWTIME all garnered standing ovations by the audiences, a feat rarely seen accomplished by many performers. Born and raised in Brooklyn, Sylvince has honed his act in New York's top comedy clubs – the Comedy Cellar, Comic Strip Live, Caroline's on Broadway, Stand-Up NY and the Gotham Comedy Club.
His unique perspective on political and social issues, with a twist of his West Indian Haitian culture, makes Sylvince a comedian in high demand. He has been hand picked by comedian heavyweights Damon Wayans, D.L. Hughley, the Wayans brothers, Katt Williams and Gabriel Iglesias to tour the country. When not touring with other comedians, Sylvince is a wanted commodity at college campuses everywhere. His versatility to work clean as well as edgy, make him one of the nation's top booked college comedians.
In addition to his on-camera work, Sylvince also prides himself on his exceptional comedy writing skills. His writing has been used and featured on The Fugees' album "The Score," Wyclef's "The Carnival." He was also a contributor to "Chappelle's Show" on Comedy Central and Damon Wayans' "The Underground." His work definitely speaks for itself, leaving audiences in amazement and always wanting more. Wil Sylvince is definitely a rising star worth keeping an eye on.