About the Show
Price: $27 GA, $42-$47reserved
When: Friday 7:30 / 9:45, Saturday 7 / 9:30, Sunday 7
Spotlight: Comedy royalty is returning to the DC Improv! Queen Adele Givens came out of the Chicago comedy scene and took the nation by storm. Her more than three-decade career has included unforgettable TV and film roles, her own morning radio show, stand-up comedy specials and sold-out theater tours. These five shows are a great chance to see her up close. All hail the queen!
Featuring: TBA
About the Comics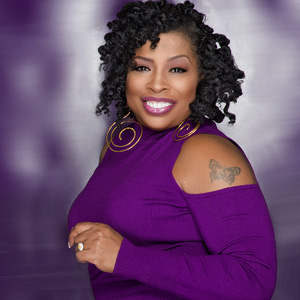 Adele Givens has done it all! Adele was crowned winner of the Crown Royal Comedy competition in the city of Chicago on February 3, 1990. On that day she realized she was destined to become comedic royalty. Adele has the rare ability to make you laugh, think, cry, and cringe all at the same time. Her famous line, "I am SUCH a #$%@#% lady" has gone viral.
Popularity was swift, with Adele winning many other competitions and securing the respect of comedy lovers everywhere. Almost immediately fans proclaimed her the Queen of Comedy. The title is well deserved, with such credits as "Russell Simmons' Def Comedy Jam," "The All Stars of Def Comedy Jam," "Showtime at the Apollo," "The Oprah Winfrey show," "HBO Comedy half-hour" and "Comedy Central Presents." Queen Adele has certainly reigned supreme.
It wasn't long before Queen Adele made her acting debut, guest-starring in such sitcoms as Martin, Moesha, The Parkers, The Steve Harvey show, The Tracey Ullman show and The Hughleys (where she was a series regular).
Queen Adele branched out to do her very own morning radio show (The Adele Givens morning show on WGCI 107.5 FM Chicago), but not before filming her first movie role as Tricks in "The Player's Club." Before long, HBO recognized her majesty by offering her a chance to do her own HBO half-hour comedy special and television pilot "The Adele Givens Show."
Adele wowed audiences everywhere on the very successful Queens of Comedy tour (13 consecutive sold out dates and the album was nominated for a Grammy Award), and made us laugh out loud as the hip hop loving, bad hair day having, DJ (I'Holla) Helen in the movie "Beauty Shop."
All this and beautiful too! It's safe to say that the little girl from Chicago's west side has done the city proud.
All hail the queen!