About the Show
Price: $25 GA, $35-$40 reserved
When: Friday 7:30 / 9:45, Saturday 7 / 9:30
Spotlight: Adam covers all the comedy bases. He's been in big-time movies (The Heat, Ghostbusters). He's had a ton of great TV credits (like playing Vince McMahon in "Young Rock"). His sketch videos have gotten millions of views online. He hosts a hit podcast with great celebrity guests (About Last Night). And as a stand-up, Adam has been a favorite in the L.A. clubs for years, with a freewheeling mix of material and crowd work. Now he's back in our main showroom!
Featuring: Joey Friedman, Rahmein Mostafavi
About the Comics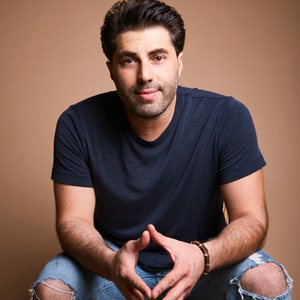 Adam Ray has been seen on HBO's "Curb Your Enthusiasm," the Netflix flim "Game Over Man" and the recent season of "Arrested Development." He also appeared on HBO's "Ballers," season two of "American Vandal" for Netflix, on the big screen in the Jennifer Lopez comedy "Second Act." Adam was also a cast member in the reboot of the sketch comedy franchise MADtv for the CW and played Joey McIntyre's manager on the Pop Network show "Return of the Mac."
Adam is known from his work opposite Sandra Bullock and Melissa McCarthy in Paul Feig's buddy cop comedy "The Heat." Adam was also featured in Paul Feig's "Spy" and the reboot of "Ghostbusters," in which he voiced the iconic character of Slimer and played a supporting role as well. Adam co-hosted the comedy game show "Separation Anxiety" on TBS with comedian Iliza Shlesinger and has guest-starred on "2 Broke Girls," "Workaholics," "Silicon Valley" and "@midnight." He has written for MTV's "Punk'D," "Adam Devine's House Party" and the reboot of "Mystery Science Theater."
Adam tours the country with his standup, headlining the top comedy clubs. He has been featured on "The Late Late Show with Craig Ferguson" and "Adam Devine's House Party." On the voiceover front, Adam was the voice of "Conan," was featued in cartoons like "Trolls," "Rick & Morty" and "Supermansion," and he voiced the talking horse Swift Wind in the Dreamworks show "She-Ra" streaming on Netflix.
Adam is a regular on "The Adam Carolla Podcast" and also hosts the popular "About Last Night" podcast, which has welcomed guests such as Melissa McCarthy, Bill Burr, Dana Carvey, Susan Sarandon, Nick Swardson, Adam Carolla, Tony Danza, Jason Derulo, Neil Patrick Harris, Jeff Garlin, Jo Koy, Whitney Cummings, Marc Maron, and Kevin Nealon. His hilarious sketches, which have garnered over 30 million views on YouTube and Funny Or Die, can be viewed at adamraycomedy.com.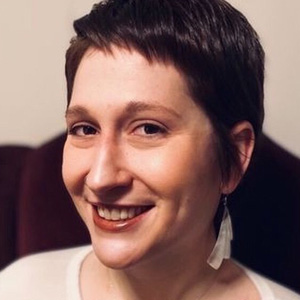 Joey Friedman began performing at her parent's dinner table in Monsey, NY. As a cancer survivor, she has nothing to fear and delivers jokes with an unshakable frankness. She produces show in the Washington, DC, area.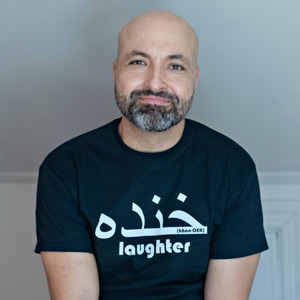 Rahmein Mostafavi (official website) charms crowds with comic timing and charisma developed during a decade of live performance. He entered the stand-up world after working as a longtime cast member of "Shear Madness," the acclaimed Kennedy Center improv/comedy whodunit. His natural joke writing ability, combined with his acting chops, have won him rave reviews in both the Washington area and around the country. He also produced events under the "Cool Cow Comedy" banner, bringing live comedy to venues in Maryland and Virginia.
Rahmein has been featured at the Laugh Your Asheville Off comedy festival, The Devil Cup, Red Clay, The Cleveland Comedy Festival, and the Cape May Comedy Festival. Rahmein has been seen on FOX, heard regularly on Sirius XM, was featured in "The Truth About Money" on PBS, and was honored to be a speaker at the world famous TEDx Talks.
Born in Iran, Rahmein moved to the United States with his family at a very young age. He currently resides in Northern Virginia. Rahmein won Comedy Kumite 4.2 (winter 2016) at the DC Improv, as well as two Kumite Tournaments of Champions (fall 2016 and summer 2021).