About the Show
Price: $17 - $20
When: Friday 8 and 10, Saturday 7:30 and 9:45, Sunday 7:30
Spotlight: Some of the best stand-ups from the local comedy scene (and maybe a few out-of-towners) are coming to our lounge -- the perfect showroom for you to get up-close with the stars of tomorrow. This is a showcase, with several comedians performing for a total of around 90 minutes.
Featuring: Christine O'Dea, Matt Deakins, Lafayette Wright, Rahmein Mostafavi, Courtney Fearrington
About the Comics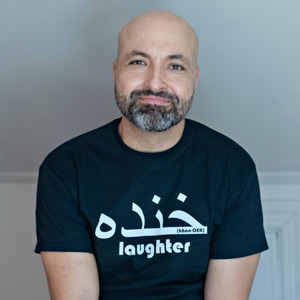 Rahmein Mostafavi (official website) charms crowds with comic timing and charisma developed during a decade of live performance. He addresses social and political topics with a combination of satirical and observational comedy, leaving audiences with a greater sense of purpose, sex appeal and the occasional leg cramp.
Rahmein entered the stand-up world after working as a longtime cast member of "Shear Madness," the acclaimed Kennedy Center improv/comedy whodunit. His natural joke writing ability, combined with his acting chops, have won him rave reviews in both the Washington area and around the country. He also produces events under the "Cool Cow Comedy" banner, bringing live comedy to venues in Maryland and Virginia.
Rahmein has shared the stage with some of the best comics in the nation, including Dave Attell, Jake Johannsen, Artie Lange, Bert Kreischer, Rich Vos, Jon Lovitz, Tim Meadows, Joe Matarese, Bob Marley, The Sklar Brothers, Jen Kirkman, Red Grant, Godfrey, Joe Torry, Kyle Kinane, Finesse Mitchell, and Maz Jobrani. He has been featured at the Laugh Your Asheville Off comedy festival, The Devil Cup, Red Clay, The Cleveland Comedy Festival, and the Cape May Comedy Festival. Rahmein has been seen on FOX, heard regularly on Sirius XM, was featured in "The Truth About Money" on PBS, and was honored to be a speaker at the world famous TEDx Talks.
Born in Iran, Rahmein moved to the United States with his family at a very young age. He currently resides in Northern Virginia.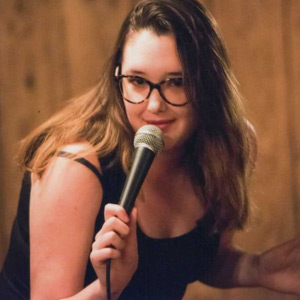 Christine O'Dea is a rising character in the DC comedy scene. Mixing an irreverent style with outlandish viewpoints, her comedy is an honest look into her life as a somewhat peculiar woman trying to traverse the obstacles of normal life. She is the co-host of the Quick Time Gals Podcast.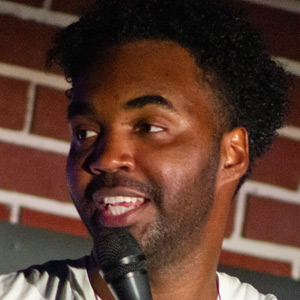 Lafayette Wright's obsessions with art and expression fuel who he is both onstage and off. He has spent close to a decade honing his skills on the DC comedy scene, and he now has a razor sharp act and undeniable onstage likability. He was featured in an episode of "Hart of the City" on Comedy Central.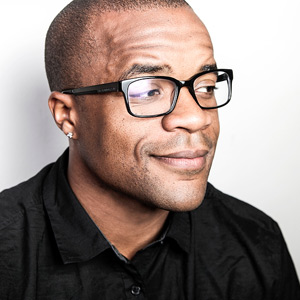 Courtney Fearrington grew up in Washington, DC to a military mom (Navy) and militant father. By the time he was able to walk and talk he was already performing for his parents' friends at every function possible. It was in the Marines that Courtney finally began to take his comedy from conversations and daily life to large groups of people. He has been featured at comedy clubs and festivals all over the country, including the Bentzen Ball festival. Along with touring clubs he has been heard on syndicated radio shows and has worked with comics from HBO, The Daily Show, Comedy Central, MTV, SNL, and many more.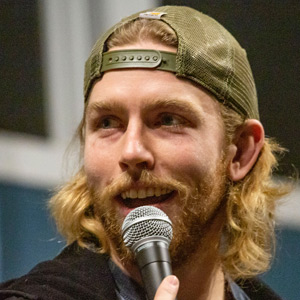 Matt Deakins is a stand-up comedian. He lives in Virginia. When people ask him, he says Washington D.C. It's easier that way. He's performed in these places: Pittsburgh Improv, DC Improv, Vermont Comedy Club, Charlotte Comedy Zone. He's performed with these people: John Huck, Jordan Carlos, Dustin Diamond, Bret Ernst, Yannis Pappas, Paul Hooper.