About the Show
Price: $20 Thursday and Sunday, $22 Friday and Saturday
When: Thursday 7, Friday 7 and 9:30, Saturday 6 and 8:30, Sunday 6
Spotlight: Some of the best stand-ups from the local comedy scene (and maybe a few out-of-towners) are coming to perform on one of comedy's most famous stages. This is a showcase, with several comedians performing for a total of around 90 minutes.
Featuring: Lafayette Wright, Christine O'Dea, Mike Lebovitz, Liz Barlow, D Lo
About the Comics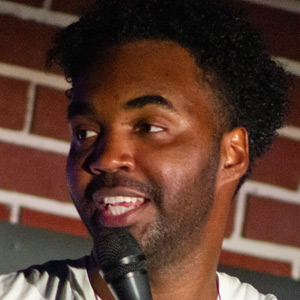 Lafayette Wright's obsessions with art and expression fuel who he is both onstage and off. He has spent close to a decade honing his skills on the DC comedy scene, and he now has a razor sharp act and undeniable onstage likability. He was featured in an episode of "Hart of the City" on Comedy Central. Lafayette won Comedy Kumite 11.1 (summer 2017) at the DC Improv, as well as Kumite 13.1 and 13.2 (winter 2018), Kumite 17.1 and 17.2 (fall 2018), and a Tournament of Champions (winter 2019).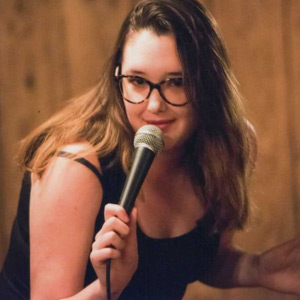 Christine O'Dea is a rising character in the DC comedy scene. Mixing an irreverent style with outlandish viewpoints, her comedy is an honest look into her life as a somewhat peculiar woman trying to traverse the obstacles of normal life. She is the co-host of the Quick Time Gals Podcast.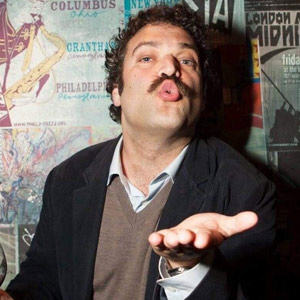 Mike Lebovitz began his comedy career at the age of six with clowning classes at the local JCC. He's been delighting crowds with his intoxicating brand of wild-eyed humor ever since. Lebo cut his teeth in Chicago (not as painful as it sounds), where he was a regular at Zanies Comedy Club, The Laugh Factory and Comedy Bar Chicago. He co-founded the popular showcase, Comedians You Should Know, which he brought to New York City in 2016. It has since become the weekly go-to spot to see comedy legends and up-and-comers rock the same mic. He's been featured on NBC's Last Comic Standing, Comedy Central, and HBO's The Deuce. Buy his debut album, TWO SLOB HOUSEHOLD, out now on Stand Up! Records.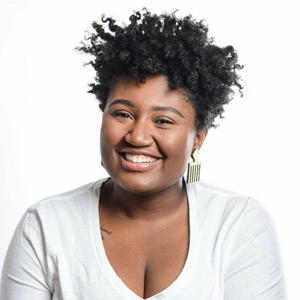 Liz Barlow is a standup comic, writer and actor from Virginia Beach. She has been seen on TVOne, Virginia area Funny Bones, Dc Improv, Zanies in Nashville and the Charlotte Comedy Zone. She's also a published essayist , having been published in the Huffington Post and Wearyourvoicemag.com. Liz won Comedy Kumite 29 (online, winter 2021) at the DC Improv.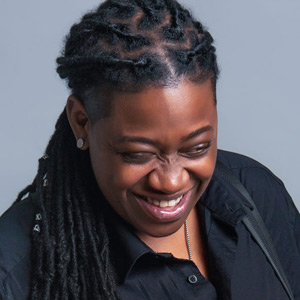 Dana Lollar, aka D. Lo, hails from Baltimore MD. Always a jokester, DLo stumbled into the comedy world, in Nov 2015, after a leg injury had her out of work. After countless open mics, she began to rise in the Baltimore comedy scene as a force to be reckoned with. Known for her quick wit and comebacks, she is definitely a spitfire on the mic. In her short comedy career she has won more than 15 competitions, been a finalist in Magoobys New Comedian of the Year Competition, headlined various shows in Baltimore, DC, Delaware, Ohio, NYC, Las Vegas, and Jamaica. She is the unanimous winner of Comedy Wars DMV and has been a finalist in Kevin Hart's "Hart of the City" on Comedy Central. Most recently she was a feature act in the 2019 Black Girl Giggles Festival, 2019 Baltimore Comedy Festival and the 2019 DC Comedy Festival. Known as the "roast queen" of Baltimore, and a improv master, she's sure to leave a lasting impression.