About the Show
Price: $22 Friday and Saturday, $20 Sunday
When: Friday 7:30 and 9:45, Saturday 7 and 9:30, Sunday 7:00
Spotlight: Some of the best stand-ups from the local comedy scene (and maybe a few out-of-towners) are coming to perform on one of comedy's most famous stages. This is a showcase, with several comedians performing for a total of around 90 minutes.
Featuring: Sandi Benton, Elena Torres, Kandace Saunders, Matt Brown, Sahib Singh
About the Comics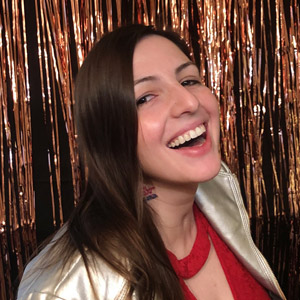 Sandi Benton is a Washington, DC-based comic from Atlanta. Her whimsical, high-pitched comedy touches on everything from ponies to prison. She has performed all over the East Coast.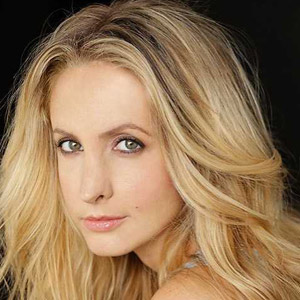 Elena Torres is a Spanish-American telenovela actress turned stand-up comedian. No, that is not a joke. After several hit telenovelas in Mexico under her belt, she fell in love with a nice Jewish East Coast guy and realized her heart wasn't in on-camera face slapping anymore. So she took the next logical artistic step from doing melodrama in Spanish; she started performing stand-up comedy in English. She threw out her telenovela push up bra, moved to the East Coast and has performed in venues all over the country. She also has a sketch page called Human Factor Comedy. (Ok ok, she didn't throw out her push up bra – those things are expensive … and they work wonders – but you get the idea.)
Kandace Saunders made her comedic debut in 2006 during a comedy competition at the DC Improv. Although, she didn't win, she didn't get booed, and people laughed. So for Kandace, that was enough to pursue a career in standup comedy. Kandace's sarcasm, and quick wit, coupled with her ability to turn life into "extremely laughable situations", has allowed her to become one of today's fastest rising comedians. Kandace has also served in the Army National Guard.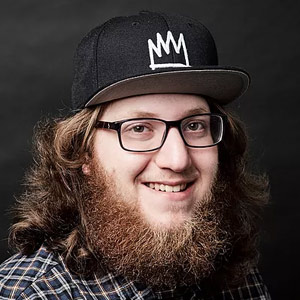 Matt Brown (official website) is a rising comedian from Baltimore, Maryland, who has a way of warming the crowd with his quick wit and warm, pretty boy demeanor. Matt adds raw, colorful hues to dark scenarios and relatable situations, turning upset into something laughable every time. He has a way of warming the crowd with twists and turns, leaving them on their toes for a delivery of hilarious anecdotes and analogies. Matt has worked alongside some great comics such as Louis CK, Dave Attell, Tom Segura, Big Jay Oakerson, Godfrey, and many more. Matt won Comedy Kumite 19.1 (spring 2019) at the DC Improv.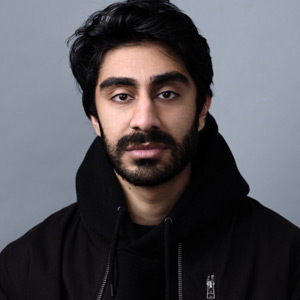 Originally from Baltimore, Sahib Singh has quickly become one of Baltimore/DC's favorite young comedians. In 2019 he won the Magooby's New Comedian of the Year competition and has showcased his stand-up at clubs and colleges across the east coast. Through his satirical videos he has amassed a strong following on social media and has garnered attention from executives at NBC, CBS, Adult Swim, and Comedy Central. Sahib recently participated in the 2021 Viacom CBS Comedy Showcase, the digital series AS SEEN ON ADULT SWIM, and joined Comedy Central's team as a part of their Creators Program.