About the Show
Price: $22 Friday, $18 Sunday
When: Friday 7:30 and 9:45, Sunday 7:00
Spotlight: Some of the best stand-ups from the local comedy scene (and maybe a few out-of-towners) are coming to our lounge -- the perfect showroom for you to get up-close with the stars of tomorrow. This is a showcase, with several comedians performing for a total of around 90 minutes.
Featuring: Peter Sullivan, Rahmein Mostafavi, Eddie Bryant, Martin Phillips, Cerrome Russell
About the Comics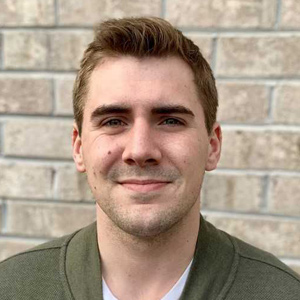 Peter Sullivan is a comedian and writer who got his start 9 years ago at the age of 17 in Washington, D.C. His combination of playful observations and dry delivery has allowed him to perform at venues such as The Laugh Factory in Chicago and Broadway Comedy Club in New York. He has opened for headliners including Kevin Farley, Tony Woods, and many more. Peter has also featured and headlined shows across the country and has written for national touring comics, including Howie Mandel for Just for Laughs in 2018.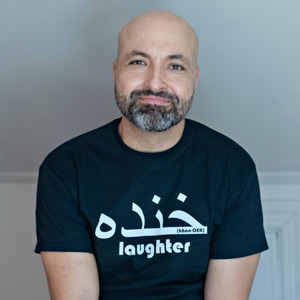 Rahmein Mostafavi (official website) charms crowds with comic timing and charisma developed during a decade of live performance. He entered the stand-up world after working as a longtime cast member of "Shear Madness," the acclaimed Kennedy Center improv/comedy whodunit. His natural joke writing ability, combined with his acting chops, have won him rave reviews in both the Washington area and around the country. He also produced events under the "Cool Cow Comedy" banner, bringing live comedy to venues in Maryland and Virginia.
Rahmein has been featured at the Laugh Your Asheville Off comedy festival, The Devil Cup, Red Clay, The Cleveland Comedy Festival, and the Cape May Comedy Festival. Rahmein has been seen on FOX, heard regularly on Sirius XM, was featured in "The Truth About Money" on PBS, and was honored to be a speaker at the world famous TEDx Talks.
Born in Iran, Rahmein moved to the United States with his family at a very young age. He currently resides in Northern Virginia. Rahmein won Comedy Kumite 4.2 (winter 2016) at the DC Improv, as well as two Kumite Tournaments of Champions (fall 2016 and summer 2021).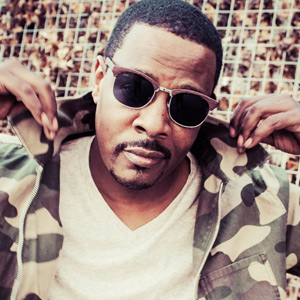 Eddie Bryant is a comedian, writer, actor and producer known for his perfect sense of timing and delivery. He has appeared on "Martin Lawrence Presents 1st Amendment Stand Up" (STARZ Network), "One Mic Stand with Kevin Hart" ( BET Network) and "Laff Mobb's We Got Next" (Aspire Network).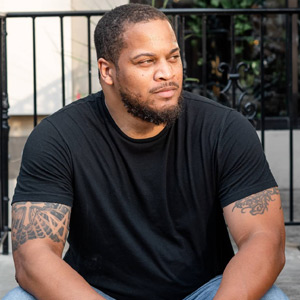 Cerrome Russell (official site), born and raised in Sumter County, Ga., started his comedy career while serving in the United States Marine Corps. He was first exposed to a broader audience as a cast member on the 2nd Season of BET's popular prank show Hell Date. He has traveled extensively, performing at college campuses and military installations worldwide, as well as opening for Hannibal Burress. Cerrome Russell's comedy comes in many varieties, including Off-Center, Truthful, and of course, Country. Follow him on Twitter at @CerromeRussell. Cerrome won Comedy Kumite 9.1 and 9.2 (spring 2017) at the DC Improv, as well as Kumite 31 (Veterans Day 2021) and a Tournament of Champions (fall 2017).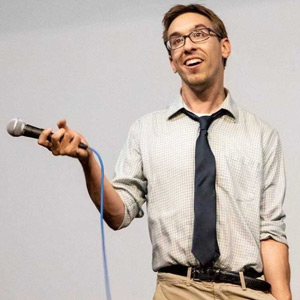 Martin Phillips started to perform in college when he won funniest student in DC and hasn't stopped since. He has performed at several festivals like the Cleveland Comedy Festival and the LA Diversity in Comedy festival, has made several appearances on the Kill Tony podcast, and has even performed in Alaska! Martin has two podcasts, The Martin Podcast and one where he discusses rom-coms, Isn't It Romantic? Martin performs wherever he can, be sure to see him!