About the Show
Price: $18 - $22
When: Friday 7:30 / 9:45, Saturday 7:30 / 9:45, Sunday 7
Spotlight: Some of the best stand-ups from the local comedy scene (and maybe a few out-of-towners) are coming to our lounge -- the perfect showroom for you to get up-close with the stars of tomorrow. This is a showcase, with several comedians performing for a total of around 90 minutes.
Featuring: Danish Maqbool, Cerrome Russell, Anthony Oakes, Nataly Aukar, Violet Gray
About the Comics
Hailing from North Carolina, Anthony D. Oakes is a District of Columbia resident who is taking the comedy scene by storm. A natural comedian, featured in Washington Blade, Anthony has hit the ground running. His clean, yet edgy, Southern, intellectual, witty humor will have you reeling with laughter.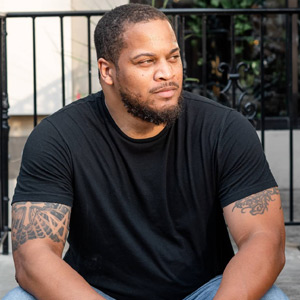 Cerrome Russell (official site), born and raised in Sumter County, Ga., started his comedy career 10 years ago while serving in the United States Marine Corps. He was first exposed to a broader audience as a cast member on the 2nd Season of BET's popular prank show Hell Date. He has traveled extensively, performing at college campuses and military installations worldwide, as well as opening for Hannibal Burress. Cerrome Russell's comedy comes in many varieties, including Off-Center, Truthful, and of course, Country. Follow him on Twitter at @CerromeRussell.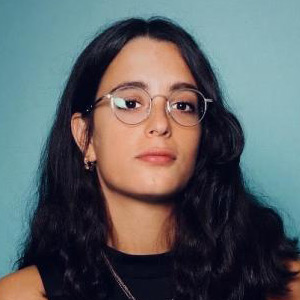 Nataly Aukar is a Lebanese born and raised stand up comic based in New York City. After working as a writer at a production house in Lebanon throughout college, Nataly graduated from the American University of Beirut and immediately moved to NY to pursue stand up comedy. Her mom describes Nataly as really pretty when she makes an effort and her friends describe her as great when you get to know her. She performs all over the country at Clubs and Colleges, was featured on TimeOutNY and has opened for Nimesh Patel (Saturday Night Live), Gad El Maleh as part of his Dream Tour in DC, Canada and Dubai and most recently for Mo Amer (Colbert, Fallon, Netflix).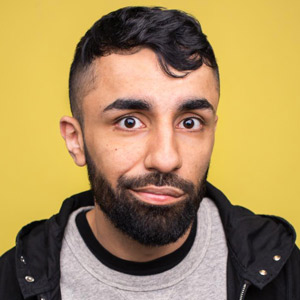 Danish Maqbool is an American standup comedian and actor from New Jersey. Before he started standup in 2013, he would travel the country and play video games professionally and went on to become a producer/on-air talent for Major League Gaming. In 2013, he made the transition from gaming to comedy so that he can disappoint his parents even more. Danish is most notably known for his role on RAMY (Hulu) Season 2. He has headlined over 80 colleges and has featured for national headliners such as Ramy Youssef, Mo Amer and Akaash Singh.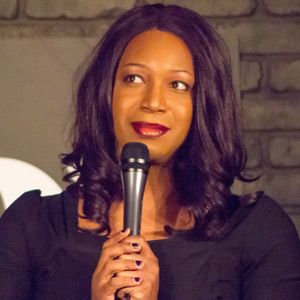 Violet Gray, Baltimore's very own Queen LARPtress, has been a mainstay on the Baltimore comedy scene for years. She has won the pearl Next Superstar Comedian contest and is proud to be North Baltimore's ONLY Dungeons & Dragons player.