About the Show
Price: $15
When: Thursday 7:30
Spotlight: A PUNdamentally silly new game show where comedians compete, the audience judges, and everybody wins - plus, we're raising fun for a local cause (organization TBD)! In this interactive show from Grassroots Comedy DC, comedians and audience members out-clever each other through several rounds of not-very-intense game play. Think JackBoxesque games with your funniest friends for a good cause, plus the opportunity to play along or just judge others. Hosted by Pun DMV's Dana Fleitman and Grassroots Comedy's Chris Blackwood.
Featuring: Dana Fleitman, Chris Blackwood, Erika Ettin, more TBA
About the Comics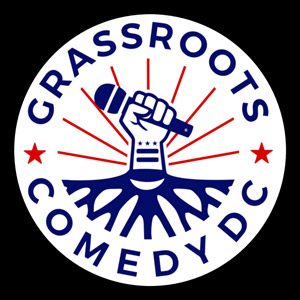 Grassroots Comedy (formerly Grassroots Comedy DC) sits at the crossroads of comedy and advocacy. Simply put, we make humans laugh while improving humanity. Our goal is to use comedy to support local nonprofits in their mission to make DC (and the world) a better place for all.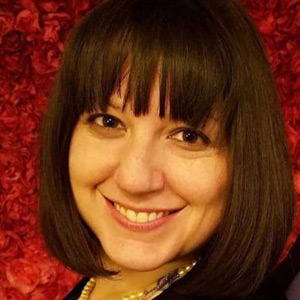 Dana Fleitman (official website) is a D.C. area comedienne who brings laughter to the joyless masses of our nation's capital through her imaginative over-analysis of everyday life. Clever and sarcastic, Dana will merrily pontificate on groundbreaking and original topics like food, driving, and her pug. Dana is the regular host of the DC Improv's PUN DMV contest and produces and hosts comedy events with Grassroots Comedy DC. She has performed at venues including the Howard Theatre, Arch City Comedy Festival, The Contemporary Jewish Museum, and She Devil Comedy Festival. She also produces and hosts themed holiday comedy shows in the District.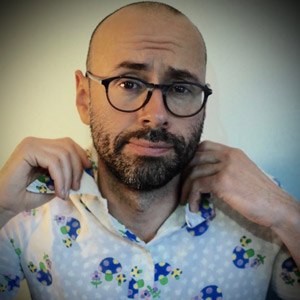 Chris Blackwood is a Washington, DC based stand-up comedian, producer, writer, actor, and educator. Chris's comedy follows the trials and tribulations of his struggle with adulthood and figuring life out in the 21st century. His humor is often a reflection of the challenges that many 20/30 somethings face in today's world, and has been described as honest, witty, and timely. As a former Peace Corps Volunteer and having spent much of his career working in education and international development, he has developed an impeccable ability to adjust expectations and at least get a good joke out of pretty much whatever life throws his way. Chris is the Co-Founder and CEO of Grassroots Comedy DC (GCDC).