About the Show
Price: $15
When: Wednesday 7:30
Spotlight: Holiday Season? More like LOLiday Season! Stand up for what's right -- that is, see some great stand up and know that a percentage of proceeds are going to make things right in this world! Grassroots Comedy is back in the DC Improv lounge with an incredible lineup of comedians raising funds and awareness for a worthy cause in a time of need (in this case, Bread for the City, which provides social services for low income DC residents).
Featuring: Bread for the City, Chris Blackwood, Dana Fleitman, Kasha Patel, Gray West, Elizabeth Norman, Tony Woods
About the Comics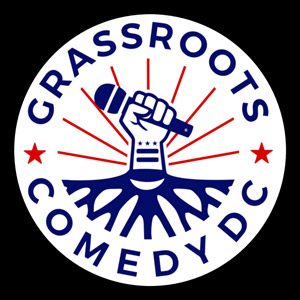 Grassroots Comedy (formerly Grassroots Comedy DC) sits at the crossroads of comedy and advocacy. Simply put, we make humans laugh while improving humanity. Our goal is to use comedy to support local nonprofits in their mission to make DC (and the world) a better place for all.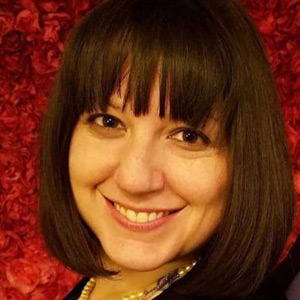 Dana Fleitman (official website) is a D.C. area comedienne who brings laughter to the joyless masses of our nation's capital through her imaginative over-analysis of everyday life. Clever and sarcastic, Dana will merrily pontificate on groundbreaking and original topics like food, driving, and her pug. Dana is the regular host of the DC Improv's PUN DMV contest and produces and hosts comedy events with Grassroots Comedy DC. She has performed at venues including the Howard Theatre, Arch City Comedy Festival, The Contemporary Jewish Museum, and She Devil Comedy Festival. She also produces and hosts themed holiday comedy shows in the District.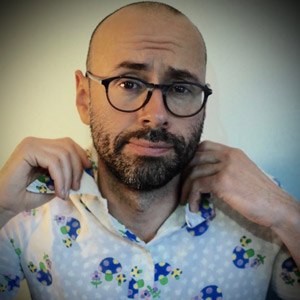 Chris Blackwood is a Washington, DC based stand-up comedian, producer, writer, actor, and educator. Chris's comedy follows the trials and tribulations of his struggle with adulthood and figuring life out in the 21st century. His humor is often a reflection of the challenges that many 20/30 somethings face in today's world, and has been described as honest, witty, and timely. As a former Peace Corps Volunteer and having spent much of his career working in education and international development, he has developed an impeccable ability to adjust expectations and at least get a good joke out of pretty much whatever life throws his way. Chris is the Co-Founder and CEO of Grassroots Comedy DC (GCDC).
Tony Woods is a one-of-a-kind comedic legend that is always in control of his audience. A seasoned veteran in the comedy business, Tony is recognized not only by fans but by his peers as one of the best and most engaging comedians in the business. Born in North Carolina and raised in the D.C. area, Woods kicked off his career as an original member of Russell Simmons' Def Comedy Jam on HBO and P. Diddy's Bad Boys of Comedy His playful and cool demeanor, combined with sharp and mischievous subject matter, create a show that is unmistakably entertaining at every level. A natural entertainer, Woods understands an audience and encourages them to become part of his strange world. Tony has made a slew of Comedy Central appearances, including Comedy Central Presents Tony Woods, Comedy Central USO Tour, and the Comedy Central World Comedy Tour. He has also appeared on Last Comic Standing, Showtime at the Apollo and Late Night with Conan O'Brien.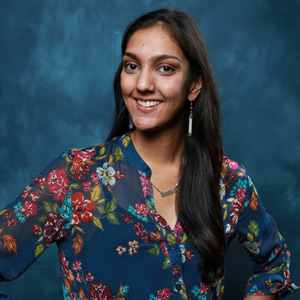 Kasha Patel (official website) was listed on Thrillist magazine's "Best Undiscovered Comedians in the US," where she was called a unicorn for her uniqueness. She has a witty sense of humor that couples life as an Indian-American and her love for science. She produces science-themed comedy shows through her company DC Science Comedy. She gave a TEDx talk called "Sneaking Science into Stand-Up" where she shares a series of surprising revelations pulled from her analysis of more than 500 of her stand-up jokes. She has been featured in The Washington Post, BBC World News, Travel Channel, The Science Channel, The Weather Channel, and hosted a mini series on NASA TV. Follow her on Twitter @KashaPatel.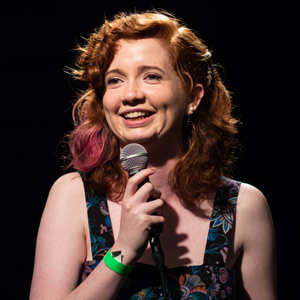 Elizabeth Norman was born in Baltimore a little while ago! Elizabeth has performed at the DC Improv, Magooby's Jokehouse opening for Shang Forbes, the Ottobar Mainstage, Single Carrot Theater and a wide variety of dive bars! She runs a monthly show called Club "Out-of-Town," which is a showcase and open mic for women, queer, non-binary and trans performers, originally founded by Elizabeth's dear friend, Camirin Farmer, who now runs Club "Out-of-Town" West in LA! Elizabeth performs all over Baltimore and regularly in DC, and is always looking to expand the reach of her silly, smart and biting humor! yes, baby!