About the Show
Price: $22
When: Saturday 7:00 and 9:30
Spotlight: Join us for the 39th edition of Comedy Kumite! Every few months, the Improv brings great DMV comics together for a one-night stand-up tournament. Each "match" has comics doing sets back-to-back, and the audience chooses one person to advance. At the end of the night, we have a champion ... and the audience ALWAYS wins.
Featuring: Justo, Joey Friedman, Gray West, Benny Nwokeabia, Shahryar, Katie McKelvie
About the Comics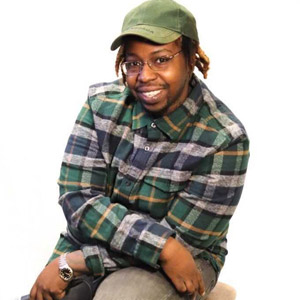 Justin "Justo" Brooks is a professional comedian and writer. His witty, energetic, and thought-provoking comedy is definitely a must see. In 2020 he won first place in 3 comedy competitions including Magooby's New Comedian of the Year. In 2021 Justo won a spot at the famous Laugh Factory by winning 1st place in the club's open mic competition. He has also opened and hosted shows for Tony Woods, Tony Rock, Erik Rivera, Rodney Perry, Dominique, and other comics seen on Netflix, HBO, and Comedy Central.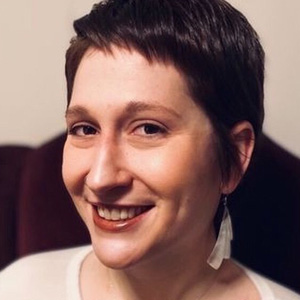 Joey Friedman began performing at her parent's dinner table in Monsey, NY. As a cancer survivor, she has nothing to fear and delivers jokes with an unshakable frankness. She produces show in the Washington, DC, area.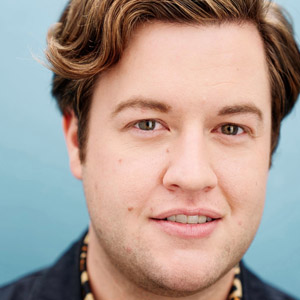 Gray West has made a name for himself as a yellow brick road comedian with his high-energy and hilarious performances. Hailing from Washington, DC, Gray has been winning hearts across the United States. He has also had the opportunity to open for well-known comedians such as Sydnee Washington, Beth Stelling, Teddy Carpenter and Isa Medina. Gray is one to watch in the comedy world with his unique style and positivity.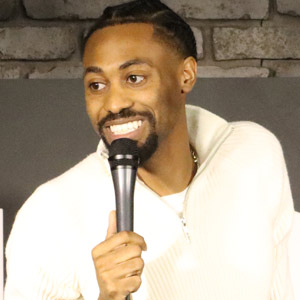 Born in Washington DC, Benny Nwokeabia is half Nigerian half Ethiopian but grew up overseas in Geneva, Switzerland. He has performed in NYC and DC as well as internationally in Switzerland, Mexico and Canada (Zoo Fest, Just for Laughs). He has opened for acts such as Matt Rife, Martin Amini, Nate Jackson, Mark Christopher Lawrence and Felonious Munk.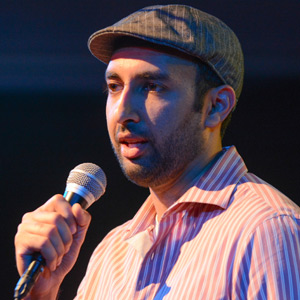 Shahryar has been performing stand-up for 15 years. He's a regular at the DC Improv and other shows, venues, and events around DC and the rest of the U.S. He's been featured in the Washington Post and Voice of America. In the Washington DC Funniest Fed contest, he was a semi-finalist and The Washington Post's online favorite in 2007. And in the 2009 one, he was runner-up. He was also a selectee in the annual prestigious Great American Comedy Festival (also known as the Johnny Carson Comedy Festival) in 2013.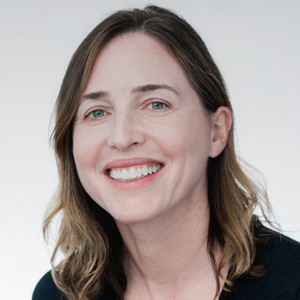 Katie McKelvie is a comedian and humor writer whose comedic style has been described as "tired mom who has to run to the grocery store after this show to pick up some bananas." Katie can be seen performing all over the Washington, D.C. area and has featured at the Cleveland Comedy Festival, She-Devil Comedy Festival, the Charm City Comedy Festival, and the North Carolina Comedy Festival. In her spare time, she enjoys a fleece blanket, a comfort shoe, and naps.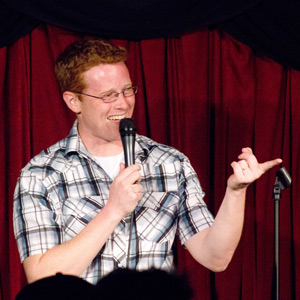 Chris White (official website) has been part of the DC comedy scene for more than a decade, both as a performer and as the guy who runs dcstandup.com. Working with the DC Improv, he produces and hosts The Other Side podcast, Happy Hour Trivia, the "Make Up Party" game night and Comedy Kumite stand-up tournaments. His comedy writing on the U.S. presidents has been featured on McSweeney's, and he has two stand-up albums available on iTunes: "I Take Requests" and "Forbidden Style."
Kumite History
Comedy Kumite was first organized by Chris White around 2005 at venues in D.C. and Northern Virginia. Eight comedians squared off in a bracketed tournament, with the audience deciding the winner of each match with their cheers. The DC Improv worked with Chris to revive the format in its lounge showroom in the summer of 2015, showcasing the next wave of DMV talent. Kumites have returned every few months since then, always selling out in the lounge and sometimes even filling up the club's main showroom. While the venue was closed in 2020 and early 2021, six editions of the tournament were featured in the club's virtual showroom. More than 30 kumite champions have been crowned. You can see them all in the Comedy Kumite Hall of Fame.