About the Show
Price: $22
When: Friday 7:30 and 9:45
Spotlight: Join us for the 38th edition of Comedy Kumite! Every few months, the Improv brings great DMV comics together for a one-night stand-up tournament. Each "match" has comics doing sets back-to-back, and the audience chooses one person to advance. At the end of the night, we have a champion ... and the audience ALWAYS wins.
Featuring: Maddy Brannon, Christine O'Dea, Bria Beddoe, Kasha Patel, Sofia Javed, Sandi Benton
About the Comics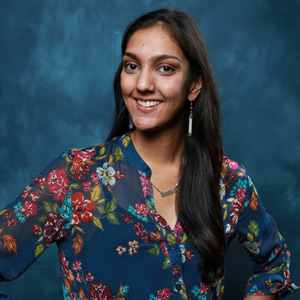 Kasha Patel (official website) was listed on Thrillist magazine's "Best Undiscovered Comedians in the US," where she was called a unicorn for her uniqueness. She has a witty sense of humor that couples life as an Indian-American and her love for science. She produces science-themed comedy shows through her company DC Science Comedy. She gave a TEDx talk called "Sneaking Science into Stand-Up" where she shares a series of surprising revelations pulled from her analysis of more than 500 of her stand-up jokes. She has been featured in The Washington Post, BBC World News, Travel Channel, The Science Channel, The Weather Channel, and hosted a mini series on NASA TV. Follow her on Twitter @KashaPatel.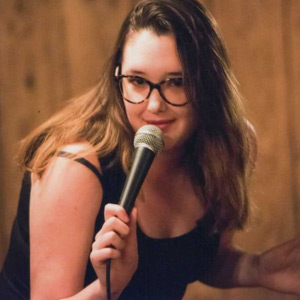 Christine O'Dea is a rising character in the DC comedy scene. Mixing an irreverent style with outlandish viewpoints, her comedy is an honest look into her life as a somewhat peculiar woman trying to traverse the obstacles of normal life. She is the co-host of the Quick Time Gals Podcast.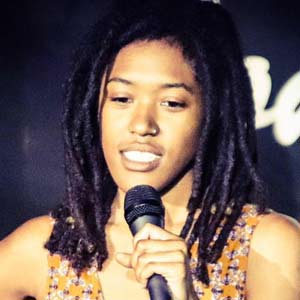 A DC native with street sense and low dating standards, Bria Beddoe has been in the DMV comedy scene for several years now. She loves making dad jokes, heckling transplants, and blasting her ex on Facebook (it was a REALLY bad break up). She loves art and artists, deals with people in doses, and has recently relaxed her "I don't date comedians" stance. Although she is a superstar in her head, she currently lives with her parents and is striving to have a place of her own once this 'rona heat' dies down. She has lofty goals, but plans on meeting them all. As long as the world doesn't end first...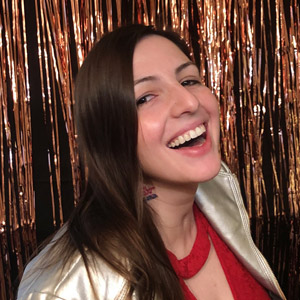 Sandi Benton is a Washington, DC-based comic from Atlanta. Her whimsical, high-pitched comedy touches on everything from ponies to prison. She has performed all over the East Coast.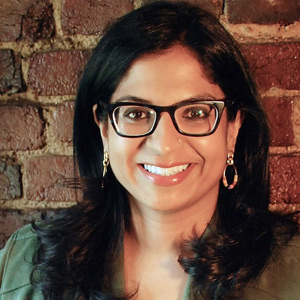 Sofia Javed honed her skills on unsuspecting co-workers and Metro riders for an undisclosed amount of time before hitting the stage as a comedian in 2018. She delivers tightly-worded, thought-provoking jokes around the DC-area and has also performed in Seattle, Chicago, Boston, and New York. Sofia's comedy is inspired by her life as a woman of color in America and her career as a cubicle bureaucrat.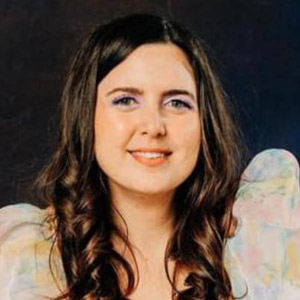 Maddy Brannon is a stand-up comedian based in DC. She has performed at the Kennedy Center, Underground Comedy Fest, and Bentzen Ball. She's opened for Phoebe Robinson, Sam Jay, Max Silvestri, Kelsey Cook, and Noah Gardenswartz. You can find her performing most nights around the city.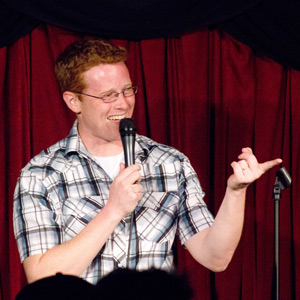 Chris White (official website) has been part of the DC comedy scene for more than a decade, both as a performer and as the guy who runs dcstandup.com. Working with the DC Improv, he produces and hosts The Other Side podcast, Happy Hour Trivia, the "Make Up Party" game night and Comedy Kumite stand-up tournaments. His comedy writing on the U.S. presidents has been featured on McSweeney's, and he has two stand-up albums available on iTunes: "I Take Requests" and "Forbidden Style."
Kumite History
Comedy Kumite was first organized by Chris White around 2005 at venues in D.C. and Northern Virginia. Eight comedians squared off in a bracketed tournament, with the audience deciding the winner of each match with their cheers. The DC Improv worked with Chris to revive the format in its lounge showroom in the summer of 2015, showcasing the next wave of DMV talent. Kumites have returned every few months since then, always selling out in the lounge and sometimes even filling up the club's main showroom. While the venue was closed in 2020 and early 2021, six editions of the tournament were featured in the club's virtual showroom. More than 30 kumite champions have been crowned. You can see them all in the Comedy Kumite Hall of Fame.