About the Show
Price: $22
When: Saturday 7:00 and 9:30
Spotlight: Join us for the 37th edition of Comedy Kumite! Every few months, the Improv brings great DMV comics together for a one-night stand-up tournament. Each "match" has comics doing sets back-to-back, and the audience chooses one person to advance. At the end of the night, we have a champion ... and the audience ALWAYS wins.
Featuring: Mike Kurtz, Clarence Nixon, Kevin Seefried, Anthony Oakes, Dom Grayer, Nathan Luft
About the Comics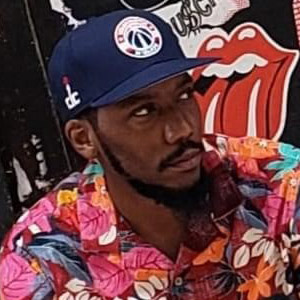 Clarence Nixon was born and raised in Washington, DC. He's an example of what happens when introversion meets stand-up comedy. His perspective on everyday life situations become jokes, as he looks to adjust the world one laugh at a time. Find him on Instagram @DudeInDaCorner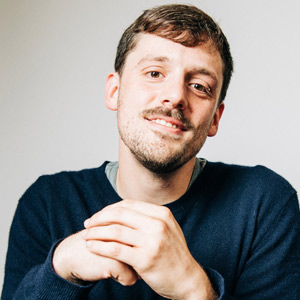 Nathan Luft has performed at bars and basements both full and empty all across the DMV. If you like any of his jokes feel free to tell them to your friends and pretend they're your own -- but Venmo donations are appreciated. Stand up grad school isn't cheap! He is honored to be performing at the Improv and dreams of the day you see him on the street and say "aren't you that one guy from that one thing?"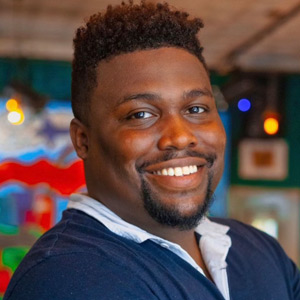 Dom Grayer is a stand up comedian from the DMV area, His laid back and honest comedic style has quickly made him a DC favorite. He has opened for comedians such as Shane Gillis, Leonard Ouzts, and Guy Torry.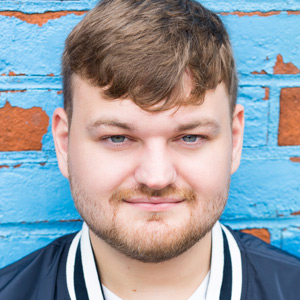 Kevin Seefried is a comedian and writer who splits his time between Washington, D.C. and Brooklyn, NY. He has performed in more than 20 states and the District of Columbia, including appearances at numerous festivals including the Brooklyn, Boston, and Blue Whale Comedy Festivals.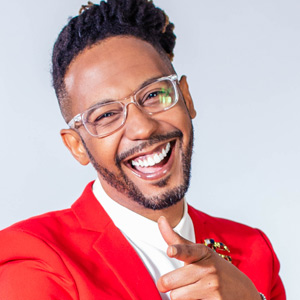 Hailing from North Carolina, Anthony D. Oakes is a District of Columbia resident who is taking the comedy scene by storm. A natural comedian, featured in Washington Blade, Anthony has hit the ground running. His clean, yet edgy, Southern, intellectual, witty humor will have you reeling with laughter.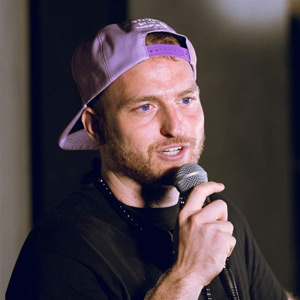 Mike Kurtz is a shameless anecdotal comedian representing PG County. He's been on the comedy scene since 2018, both on the stage and behind the scenes. Look Mike up on Instagram at @oh_aiiiight for the latest updates on his comedy career and shows.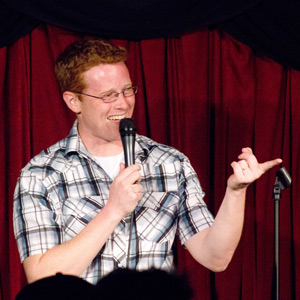 Chris White (official website) has been part of the DC comedy scene for more than a decade, both as a performer and as the guy who runs dcstandup.com. Working with the DC Improv, he produces and hosts The Other Side podcast, Happy Hour Trivia, the "Make Up Party" game night and Comedy Kumite stand-up tournaments. His comedy writing on the U.S. presidents has been featured on McSweeney's, and he has two stand-up albums available on iTunes: "I Take Requests" and "Forbidden Style."
Kumite History
Comedy Kumite was first organized by Chris White around 2005 at venues in D.C. and Northern Virginia. Eight comedians squared off in a bracketed tournament, with the audience deciding the winner of each match with their cheers. The DC Improv worked with Chris to revive the format in its lounge showroom in the summer of 2015, showcasing the next wave of DMV talent. Kumites have returned every few months since then, always selling out in the lounge and sometimes even filling up the club's main showroom. While the venue was closed in 2020 and early 2021, six editions of the tournament were featured in the club's virtual showroom. More than 30 kumite champions have been crowned. You can see them all in the Comedy Kumite Hall of Fame.