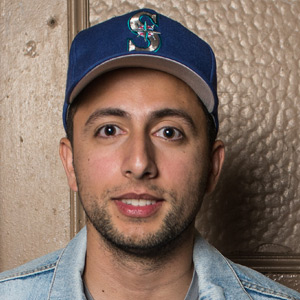 January 23-26 / $20
DC Improv debut! Goatface on Comedy Central, Conan, Late Night with Seth Meyers, Drunk History. Hear Fahim on our podcast (12.20.19)
Spotlight
Fahim left the chaotic world of aerospace engineering for the much safer comedy business -- and the move is paying off big time. The Seattle native (with Afghan roots) is getting noticed for his acting and sketch comedy work, such as the critically acclaimed "Goatface" special with Hasan Minhaj on Comedy Central. And his stand-up has been turning heads too, with appearances on "Conan," "Late Night" and lots more. Check out his DC Improv debut this winter.
Price: $20 general admission
Showtimes: Thursday 7:30, Friday 7:30 / 9:45, Saturday 7:00 / 9:30, Sunday 7:00
Featuring: Benjy Himmelfarb and Kasha Patel
Official Bio
Official website | Instagram | Facebook | Twitter
Off the momentum of his one hour special THERE'S NO BUSINESS LIKE SHOW BUSINESS, The New York Times listed Fahim Anwar as a "Most Promising Future Star." He's appeared on CONAN, LATE NIGHT WITH SETH MEYERS and performed at the prestigious Just for Laughs Festival in Montreal. His recent FILM/TV credits include WHISKEY TANGO FOXTROT, NEIGHBORS, DRUNK HISTORY, CARMICHAEL SHOW and SUPERIOR DONUTS to name a few. Fahim served as head writer and starred on a sketch show special for Comedy Central with his comedy group (GOATFACE) which includes Hasan Minhaj from THE DAILY SHOW. Off the success of the sketch show special, Fahim was named by Variety Magazine as one of 2019 Comics to Watch, and was invited to be a guest on the Joe Rogan Experience Podcast.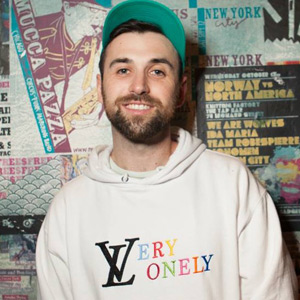 Benjy Himmelfarb
Benjy Himmelfarb is a New York-based comedian who has performed at the Kennedy Center, comedy clubs across the country & many dive bars that smell like old cheese. The Washington Post has called him "sardonic, Semitic", which is a frighteningly concise way of summing him up. Beyond standup, he can be found misusing his college degree to zing historical figures at the Time Machine Roast or cracking jokes about bug mating habits & space nerds on his Instagram account.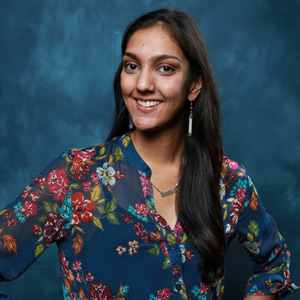 Kasha Patel
Kasha Patel fills the unknown demand of Indian female comics from West Virginia. Based in Washington, DC, she loves telling jokes about her odd upbringing and science. She hosts and produces Science Comedy shows, where only science jokes and stories are allowed, in the DC area. Some describe her stand-up as "thoughtful" while others keep their unsolicited opinions to themselves. She has performed in clubs, comedy festivals, and Chinese restaurants in cities nationwide including Chicago, Boston, San Francisco and New York City. Follow her on Twitter @KashaPatel.