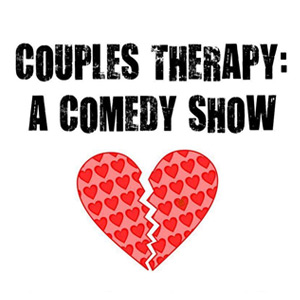 July 23 @ 8 p.m. / $5
Rahmein Mostafavi leads a hilarious discussion about relationships and single strife. Presented via Zoom video conferencing -- watch at home! With special guests Adam Ray and Jessica Kirson.
Spotlight
This show will be presented using the Zoom video conferencing service. Ticketholders will be sent an e-mail 30 minutes before showtime with instructions on how to log in to watch the show.
Couples Therapy is your scheduled appointment to laugh about relationships and single strife ... and now it's going online.
The show is a hilarious discussion featuring comics answering questions from willing audience members, led by coupling failure Rahmein Mostafavi. You'll laugh your aching heart out about love, dating, sex, single-hood, and married life -- cuz what else CAN you do?!
Price: $5 general admission
Showtimes: Thursday 8 p.m. (Log-in directions will be e-mailed to ticketholders at 7:30)
Featuring: Adam Ray and Jessica Kirson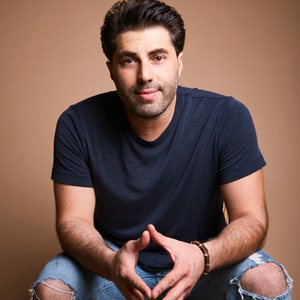 Adam Ray
Adam tours the country with his standup, headlining the top comedy clubs, and has opened for acts such as Adam Devine, John Legend, The New Kids on the Block, and The Goo Goo Dolls. Adam's standup has been featured on The LATE LATE SHOW WITH CRAIG FERGUSON and ADAM DEVINE'S HOUSE PARTY on Comedy Central. On the voiceover front, Adam has been the voice of CONAN for the past 2 years, has featured in cartoons like TROLLS, RICK & MORTY, and SUPERMANSION, and this fall voices the talking horse Swift Wind in the Dreamworks show SHE-RA streaming on NETFLIX. Adam is a regular on THE ADAM CAROLLA PODCAST, but also co-hosts the popular ABOUT LAST NIGHT podcast, which has welcomed guests such as Melissa McCarthy, Bill Burr, Dana Carvey, Susan Sarandon, Nick Swardson, Adam Carolla, Tony Danza, Jason Derulo, Neil Patrick Harris, Jeff Garlin, Jo Koy, Whitney Cummings, Marc Maron, and Kevin Nealon. His hilarious sketches, which have garnered over 30 million views on YouTube and Funny Or Die, can be viewed at adamraycomedy.com.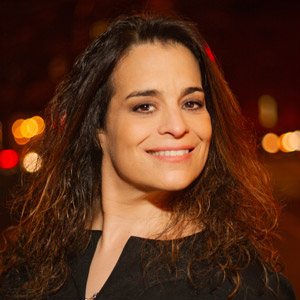 Jessica Kirson
Jessica Kirson is a powerhouse on stage. Jessica's act is a hilariously relatable performance of sheer silliness, vulnerability and ridiculous characters. Her countless comedic character videos have racked up over 30 million views on social media. Her audience is multigenerational creating an excuse for large groups of friends and families to spend a night out together.
In an era where only 10% of all touring comedians are female, Jessica stands out as one of the strongest comedians regardless of gender. As her friend Dave Attell says, "I'd hate to follow her."
This year, Jessica will be featured playing herself on the HBO series Crashing with Pete Holmes. She recently served as a consultant, producer and writer as well as acted in the Robert De Niro's film "The Comedian." She has appeared on "The Tonight Show with Jimmy Fallon", "The View, and "Kevin Can Wait." She has also been featured on the Comedy Central series "This Week at the Comedy Cellar."
She was recently awarded "Best Female Comic" by the MAC association in New York City and received the prestigious Nightlife Award for "Best Stand-up Comedian." And in her spare time, Jessica is a regular contributor to the "Howard Stern Show, where she produces and stars in prank calls for the program.
Official Bio
Official website | Instagram | Facebook | Twitter
Rahmein Mostafavi charms crowds with comic timing and charisma developed during a decade of live performance. He addresses social and political topics with a combination of satirical and observational comedy, leaving audiences with a greater sense of purpose, sex appeal and the occasional leg cramp.
Rahmein entered the stand-up world after working as a longtime cast member of "Shear Madness," the acclaimed Kennedy Center improv/comedy whodunit. His natural joke writing ability, combined with his acting chops, have won him rave reviews in both the Washington area and around the country. He also produces events under the "Cool Cow Comedy" banner, bringing live comedy to venues in Maryland and Virginia.
Rahmein has shared the stage with some of the best comics in the nation, including Dave Attell, Jake Johannsen, Artie Lange, Bert Kreischer, Rich Vos, Jon Lovitz, Tim Meadows, Joe Matarese, Bob Marley, The Sklar Brothers, Jen Kirkman, Red Grant, Godfrey, Joe Torry, Kyle Kinane, Finesse Mitchell, and Maz Jobrani. He has been featured at the Laugh Your Asheville Off comedy festival, The Devil Cup, Red Clay, The Cleveland Comedy Festival, and the Cape May Comedy Festival. Rahmein has been seen on FOX, heard regularly on Sirius XM, was featured in "The Truth About Money" on PBS, and was honored to be a speaker at the world famous TEDx Talks.
Born in Iran, Rahmein moved to the United States with his family at a very young age. He currently resides in Northern Virginia.