June 20-22 / $25-$50
Netflix's "The Degenerates" and "Mother Inferior," Your Mom's House, That's Deep Bro, MTV, VH1, TBS.
Spotlight
Christina is a quadruple threat. She's a wildly popular podcaster, hosting "Your Mom's House" and "That's Deep, Bro." She's a great touring stand-up with two Netflix specials to her name -- The Degenerates and Christina P: Mother Inferior. She's a reality TV veteran, with appearances on MTV, VH1 and TBS. And now she might be on her way to becoming a sitcom star, because CBS is working on a new show with Christina and her husband, Tom Segura. Check out one of the busiest women in showbusiness, making her first DC Improv appearance since 2016.
Price: $25 general admission, $50 VIP (preferred seating + a "Ride Or Die" Tour snapback hat)
Showtimes: Thursday 7:30, Friday 7:30 / 9:45, Saturday 7:00 / 9:30
Featuring: Chris Alan and Matt Brown
Official Bio
Official website | Instagram | Facebook | Twitter
Christina P is a stand-up comedian, writer, TV personality and podcast host. She has two Netflix specials, The Degenerates and Christina P: Mother Inferior. The Degenerates was filmed in Las Vegas. Christina discusses the upside of getting older and the Me Too movement. Her one-hour stand-up special, Christina P: Mother Inferior, filmed at the Showbox in Seattle, debuted to rave reviews. Christina discusses the realities of motherhood, marriage and her own childhood.
The hugely successful podcast Your Mom's House, which Christina hosts with her husband, comedian Tom Segura, is a top-rated comedy podcast on iTunes.
Christina is best known for providing her unique and humorous pop culture commentary on several Vh1 countdown shows, TV Guide Channel, SyFy Channel's Insane or Inspired, TruTV's World's Dumbest and E! Television's Wildest TV Moments. She was also on TruTV's How to Be a Grown Up, TBS' Funniest Wins with Marlon Wayans, and was a round table regular and writer on E!'s Chelsea Lately.
With a background in animation, Christina has written on and lent her voice to several animated projects, like the feature film TV: The Movie, the TV series Trolls, and narrated the documentary Can We Take a Joke?. She was given Animation Magazine's "Up and Coming Writer" Award.
Christina's stand-up can be seen on the Showtime special Red Light Comedy, TV Guide Channel's Stand Up in Stilettos, and Nuvo TV's Stand Up and Deliver. She's also performed at comedy festivals and comedy clubs across the world and has performed for the troops.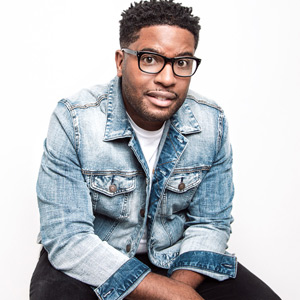 Chris Alan
Chris Alan began his comedy career in 2008 in Las Vegas. He moved to Dayton, OH in 2010 and quickly became a local favorite working the clubs. In 2012 he won Dayton's funniest comic and in 2014 he made his television debut Laughs on Fox.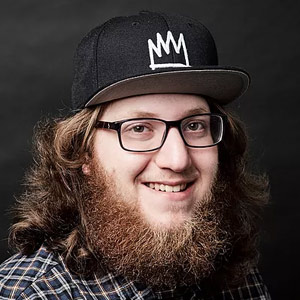 Matt Brown
Matt Brown is a comedian from Baltimore who started his comedy career at 19. He is a regular at Magooby's Joke House and the Baltimore Comedy Factory. He has opened for comedians Tom Segura, Tony Woods, Tommy Johnagin, Michael Winslow and more.