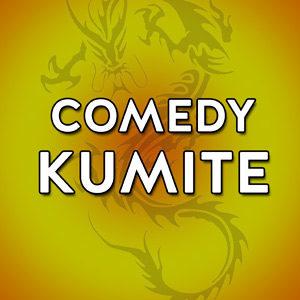 June 8 / $18
Lounge showroom. Eight great comics duke it out in the 20th edition of the world's greatest stand-up tournament!
Spotlight
Every few months, the Improv brings eight great DMV comics together for a one-night stand-up tournament. Each "match" has two comics doing five-minute sets, and the audience chooses one person to advance. At the end of the night, we have a champion ... and the audience ALWAYS wins. Check out our Kumite Hall of Fame!
Price: $18 general admission
Showtimes: Saturday 7 / 9:30
Featuring: Denise Taylor, Mike Brown, Pete Musto, Nathan Luft, Pearl Rose, Adrian Rodney, Ashley Mayo, John Conroy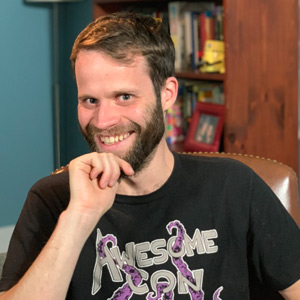 Pete Musto
Congealed from the strange goo that was collected out of a meteor that crashed to Earth in 1986, Pete Musto has been seen oozing across stages ranging from the Creek and the Cave in New York, Laughing Skull in Atlanta, or at the DC Improv in the city he calls home. Pete has also taken the shape of a gaseous cloud, appearing mysteriously in the sky above the Charm City and Portland Maine Comedy Festivals. His wife wants you to please please take him, please.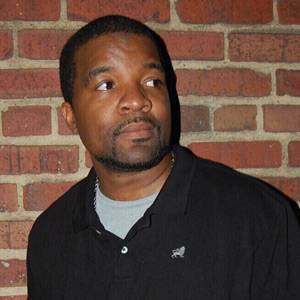 Mike Brown
Mike Brown, aka OlmikeB, first felt the nudge toward comedy in his hometown of Norfolk, Virginia. After serving in the United States Army for nine years as a soldier, he started hosting shows throughout the DC area. He launched his production company, OMBvision, in 2011, and he was a regular writer for "Da Jae Spot" and the locally produced "The Tommy Taylor Show".
Denise Taylor
Denise Taylor knew she wanted to be a comedian ever since her fourth grade teacher called her a "ringleader" for distracting the class with jokes. At the age of 25, Denise's sharp joke-writing and commanding stage presence has led her to open for several national touring headliners, including Judah Friedlander, Chris Gethard, Kamau Bell, and Tom Rhodes. Denise also appears frequently on the The Time Machine Roast. Denise just graduated from law school, where teachers were still frustrated with her. She loves two things: satire and attention.
Nathan Luft
Nathan Luft has performed at bars and basements both full and empty all across the DMV. If you like any of his jokes feel free to tell them to your friends and pretend they're your own -- but Venmo donations are appreciated. Stand up grad school isn't cheap! He is honored to be performing at the Improv and dreams of the day you see him on the street and say "aren't you that one guy from that one thing?"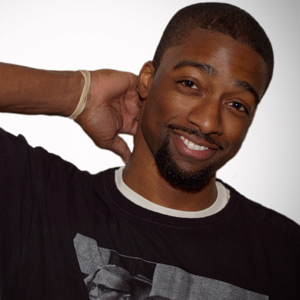 Adrian Rodney
Using a sly yet poised delivery, Adrian Rodney pokes fun of the nuisances of day to day living. Standing out all of his life has given him many tales of disrespect and awkward situations that are meant for retelling. He has opened for touring comedians such as : Golden Globe Winner Rachel Bloom, Jim Florentine, Ari Shaffir, DC Benny etc. He has performed at various venues in the DC/New York area and is poised to bring his comedy to world.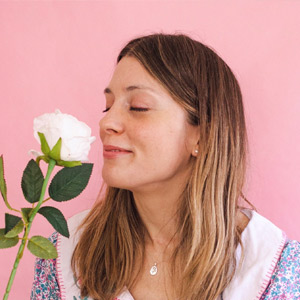 Pearl Rose
Pearl Rose is a Washington, DC-based comedian. Originally from Minnesota, Pearl is a regular host at DC comedy clubs, opening for national headliners such as Joe List, Carmen Lynch, and Jon Dore. Pearl has also performed at several comedy festivals.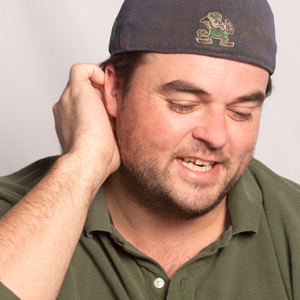 John Conroy
D.C. native John Conroy brings an everyman's attitude to smart, sharply written material that runs the gamut from shrewd observations to social satire. Conroy is a jovial iconoclast whose good-humored but aggressive act makes a lasting impression.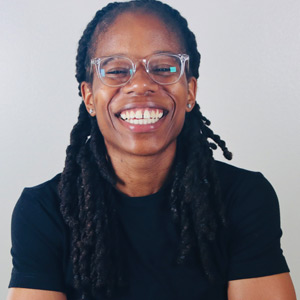 Ashley Mayo
Ashley Mayo is a native Washingtonian. She studied at the Studio Theatre acting conservatory and began her career in comedy shortly after graduating college.