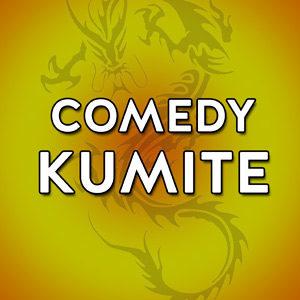 January 24 / $19
Lounge showroom. Great comics duke it out in the 23rd edition of the world's greatest stand-up tournament. With Sofia Javed, John Conroy, Shahryar, Nathan Luft, Elizabeth Norman, Andrew Cook, Jacques Kindle and Shelley Kim. RUMBLE!
Spotlight
Every few months, the Improv brings eight great DMV comics together for a one-night stand-up tournament. Each "match" has two comics doing five-minute sets, and the audience chooses one person to advance. At the end of the night, we have a champion ... and the audience ALWAYS wins. Check out our Kumite Hall of Fame!
Price: $19 general admission
Showtimes: Friday 7:30 / 10
Featuring: Sofia Javed, John Conroy, Shahryar, Nathan Luft, Elizabeth Norman, Andrew Cook, Jacques Kindle, Shelley Kim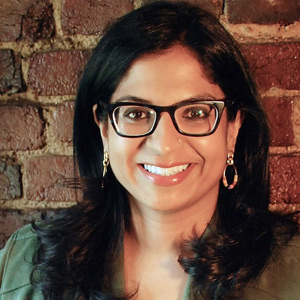 Sofia Javed
Sofia Javed honed her skills on unsuspecting co-workers and Metro riders for an undisclosed amount of time before hitting the stage as a comedian in 2018. She delivers tightly-worded, thought-provoking jokes around the DC-area and has also performed in Seattle, Chicago, Boston, and New York. Sofia's comedy is inspired by her life as a woman of color in America and her career as a cubicle bureaucrat.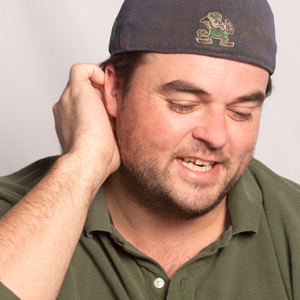 John Conroy
D.C. native John Conroy brings an everyman's attitude to smart, sharply written material that runs the gamut from shrewd observations to social satire. Conroy is a jovial iconoclast whose good-humored but aggressive act makes a lasting impression.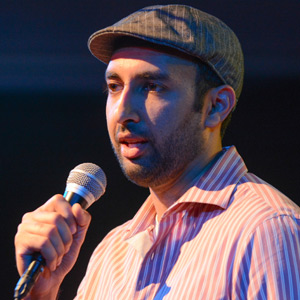 Shahryar
Shahryar has been performing stand-up for 15 years. He's a regular at the DC Improv and other shows, venues, and events around DC and the rest of the U.S. He's been featured in the Washington Post and Voice of America. In the Washington DC Funniest Fed contest, he was a semi-finalist and The Washington Post's online favorite in 2007. And in the 2009 one, he was runner-up. He was also a selectee in the annual prestigious Great American Comedy Festival (also known as the Johnny Carson Comedy Festival) in 2013.
Nathan Luft
Nathan Luft has performed at bars and basements both full and empty all across the DMV. If you like any of his jokes feel free to tell them to your friends and pretend they're your own -- but Venmo donations are appreciated. Stand up grad school isn't cheap! He is honored to be performing at the Improv and dreams of the day you see him on the street and say "aren't you that one guy from that one thing?"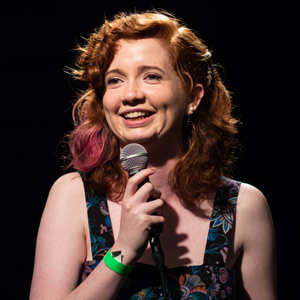 Elizabeth Norman
Elizabeth Norman was born in Baltimore a little while ago! Elizabeth has performed at the DC Improv, Magooby's Jokehouse opening for Shang Forbes, the Ottobar Mainstage, Single Carrot Theater and a wide variety of dive bars! She runs a monthly show called Club "Out-of-Town," which is a showcase and open mic for women, queer, non-binary and trans performers, originally founded by Elizabeth's dear friend, Camirin Farmer, who now runs Club "Out-of-Town" West in LA! Elizabeth performs all over Baltimore and regularly in DC, and is always looking to expand the reach of her silly, smart and biting humor! yes, baby!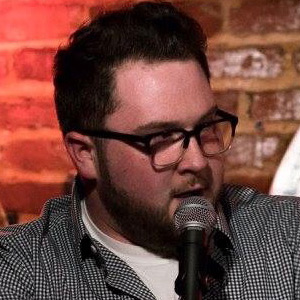 Andrew Cook
Andrew Cook is a DC-based stand-up who performs all over the area, including the Kennedy Center and DC Improv. Andrew comes from a big Boston family -- in both girth and number. If you're looking for someone to commiserate over spilled milk or inebriated McDonald's runs, he's your (fat)man.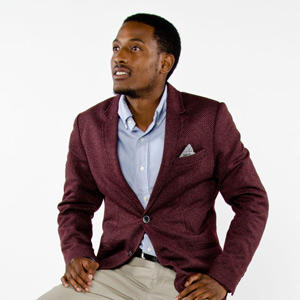 Jacques Kindle
Jacques Kindle is a comedian based in Washington, DC.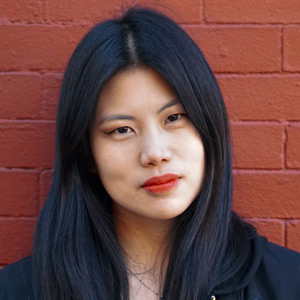 Shelley Kim
Hailing from the mean streets of suburban Southern California, Shelley Kim is a DC-based stand-up comedian, satirist, producer, designer and huge dork. A versatile millennial who likes to stay busy, Shelley is consistently churning out satire on social media. Her projects include a Mike Pence Pinterest boards, Steve Bannon Spotify Sessions, and Alternative Valentine's– a series of Valentine's card based on our nation's favorite political administration. Check out one of her projects above, or see her live. Or just say hi on Instagram at @Shell_Gasoline. Your attention would mean a lot to her.