July 17 / $15
Great figures from history roast the hell out of each other. Back on our main stage for the eighth time!
Spotlight
Great local comedians transform into famous figures from throughout history, then insult the hell out of each other. The Time Machine Roast has been coming to the DC Improv since early 2017, and it's always a scorching good time. Whether you love history or great burns, this is a show you have to see in person.
Price: $15 general admission
Showtime: Wednesday 7:30
Featuring: The dais for July is TBA.
About the Show
Official website | Instagram | Facebook
A (totally real and functioning) time machine has gone haywire, and famous people throughout history are being transported through time to the DC Improv. What happens when historical figures share a stage? They burn each other with hilarious jokes, just like the roasts you've seen on TV. Watch some of DC's favorite local comics get into character (and costume) to play the roles of history's most famous figures -- from musicians and scientists to emperors and warlords -- and roast each other right in front of you. The jokes might be mean, but they're never too soon.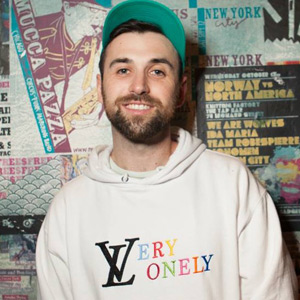 About the Producer
Benjy Himmelfarb is a Washington D.C. based comedian who has performed at the Kennedy Center, comedy clubs across the country & many dive bars that smell like old cheese. The Washington Post has called him "sardonic, Semitic", which is a frighteningly concise way of summing him up. Beyond standup, he can be found misusing his college degree to zing historical figures at the Time Machine Roast or cracking jokes about bug mating habits & space nerds on his YouTube channel.