October 29 / $5 - $25
An outdoor screening of the new movie by comedian / director Steve Byrne! Starring Jimmy O. Yang, Cedric the Entertainer and dozens of your stand-up favorites. Ticketing and venue policies are being handled by The Bullpen.
Spotlight
The next best thing to going to a comedy club for some laughs is watching a movie about comedy clubs and comedians in a socially distanced but fun setting. Join The Bullpen (1201 Half St. SE, Washington, DC 20003) and DC Improv as we screen an exclusive new movie about what it takes to make it in comedy, told by the comedians who lived it. "The Opening Act" is written and directed by comedian Steve Byrne. Doors at 6PM, movie to begin 7PM.
About the movie: Will Chu is stuck in a thankless job while trying to pursue his true passion in life, becoming a stand-up comedian. When he gets the opportunity he's been waiting for, the emcee slot on the road opening for his hero Billy G., the realities of life on the stage come crashing in. Between relentless hecklers, drunk comedy groupies and hard-to-impress morning radio DJs, things get off to a rough start. Even if he can learn from his idols and overcome the challenges, he'll have to prove he has what it takes to make his dream a reality.
Starring Jimmy O. Yang, Alex Moffat, Cedric The Entertainer, Neal Brennan, Bill Burr, Whitney Cummings, Jermaine Fowler, Ken Jeong, Russell Peters, Debby Ryan, Tom Segura, Iliza Shlesinger
All ticket sales and venue policies are handled by the Bullpen.
Price: $5 to $25
Showtimes: Thursday 7:00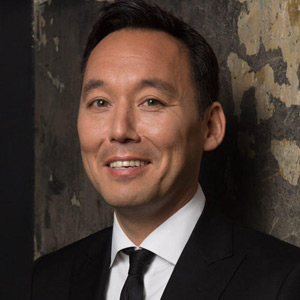 About Steve Byrne
Official website | Instagram | Facebook | Twitter
Steve Byrne has risen through the ranks of the comedy world to become one of the industry's most innovative and sought-after performers. He has evolved throughout the years into an extremely versatile entertainer that delivers on a day-to-day basis. Hailing from Pittsburgh, PA, Steve Byrne was born to a Korean mother and an Irish father.
Byrne was the star and creator of Sullivan & Son, a half hour comedy on TBS along with Vince Vaughn's Wild West Productions for three solid seasons.
It all began after winning the 2006 TBS' cutthroat competition. As his popularity began to expand, Byrne was featured in his very own half-hour Comedy Central Presents which was voted as one of the best specials of all time in the Comedy Central Standup Showdown. His third hour special Champion debuted on Netflix in May 2014 to rave reviews and his two previous specials, Steve Byrne's Happy Hour & The Byrne Identity were two of the top rating specials on Comedy Central.
Byrne's acting resume includes feature films like The Dilemma, Couples Retreat, Four Christmases and The Goods: The Don Ready Story. His television resume aside from starring in three season of TBS' Sullivan and Son include ABC's The Middle, Chappelle's Show, The Howard Stern Show, NBC's The Real Wedding Crashers and standup appearances on TBS's Conan, ABC's Jimmy Kimmel Live, CBS's The Late Late Show, BET's Comic View and a total of 10 appearances on NBC's The Tonight Show with Jay Leno.

A true international comedian, Byrne has performed to sold-out crowds around the world. He has been a featured comic at the Just for Laughs Festival (Montreal, Toronto and Chicago), HBO's US Comedy Arts Festival in Las Vegas and the CanWest Comedy Fest in Vancouver. He has been part of several national comedy tours including The Sullivan & Son Tour, The Jameson Comedy Tour, Vince Vaughn's Wild West Comedy Tour, The Kims of Comedy, The Camel Cigarettes Sin City Tour, and his own national Myspace Comedy tour. Byrne even had the honor of opening for esteemed musical acts such as Kanye West, Mariah Carey, Modest Mouse, Puddle of Mudd, Spoon, Rev. Horton Heat and many more. As a big supporter of the US troops, Steve also headlined several USO tours in Afghanistan, Iraq, Japan and Guam.