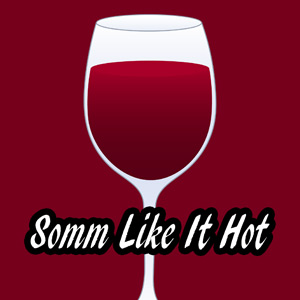 September 26 / $25
Host Courtney Fearrington presents a professional wine tasting with live music and comedy. With Chris Alan, Shalewa Sharpe and Erin Foley.
Spotlight
Somm Like It Hot combines a wine tasting with live music and great comedy. Host Courtney Fearrington invites you to partake in a tasting led by a professional sommelier. The flavor profile of each of the three wines will be paired with a complementary style of comedy, from some of the country's hottest stand-ups. And the whole show is accompanied by Somm Like It Hot's live house band (Deacon Izzy & The Congregation). Join us for a comedy and wine experience like no other!
Price: $25 general admission (includes tasting-sized pours of three different wines)
Showtimes: Thursday 7:30
Featuring: Shalewa Sharpe, Erin Foley, Chris Alan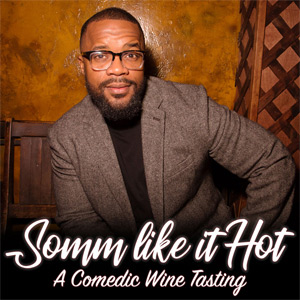 Courtney Fearrington
Courtney Fearrington grew up in Washington, DC to a military mom (Navy) and militant father. By the time he was able to walk and talk he was already performing for his parents' friends at every function possible. It was in the Marines that Courtney finally began to take his comedy from conversations and daily life to large groups of people. He has been featured at comedy clubs and festivals all over the country, including the Bentzen Ball festival. Along with touring clubs he has been heard on syndicated radio shows and has worked with comics from HBO, The Daily Show, Comedy Central, MTV, SNL, and many more.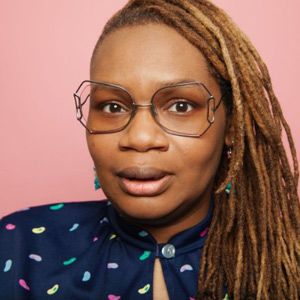 Shalewa Sharpe
Shalewa Sharpe tells jokes. She developed her sly yet goofy style in Atlanta, where she was raised. Currently in Brooklyn, New York, she has joked on the extremely popular "Night Train with Wyatt Cenac" show and the influential weekly Comedy Night at The Knitting Factory. She has joked on "You're The Expert," a public radio game show featured on Boston's WBUR. She has joked at festivals, too - at RiotLA (Los Angeles), the Eugene Mirman Comedy Festival (Brooklyn), Comedy Exposition (Chicago) and Red Clay Comedy Festival (Atlanta). She co-produces and hosts a number of shows, including "Thug Passion Presents," a lively table read and celebration of classic Black movies. In May 2016, her debut album, "Stay Eating Cookies," was released on Rotknee Presents Records; it can be found on iTunes & Amazon and heard on Spotify, Pandora, and Sirius XM radio. She tells jokes on Twitter (@silkyjumbo) and posts self portraits of varying success on Instagram (@silkyjumbo).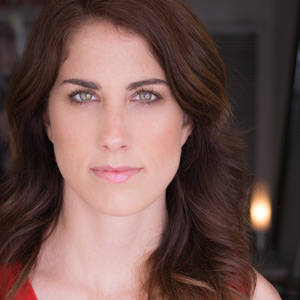 Erin Foley
Erin Foley is a comedian, writer, comedic actress and genuine talent powerhouse who continues to crush audiences nationwide with her hysterical view on life, spot-on humor, rapid-fire speech, and acerbic wit. Foley's razor-sharp observational comedy has garnered her big laughs on popular shows and networks such as Conan, Arsenio Hall, Chelsea Lately, and Comedy Central both on @midnight as well as her own Comedy Central Presents special. She's also the creator and host of the Sports Without Balls podcast which was just added to the All Things Comedy network. In each weekly episode, she channels her fervent sports obsession into a hilarious and informative exploration of every sport imaginable.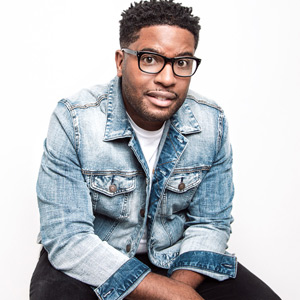 Chris Alan
Chris Alan began his comedy career in 2008 in Las Vegas. He moved to Dayton, OH in 2010 and quickly became a local favorite working the clubs. In 2012 he won Dayton's funniest comic and in 2014 he made his television debut Laughs on Fox.