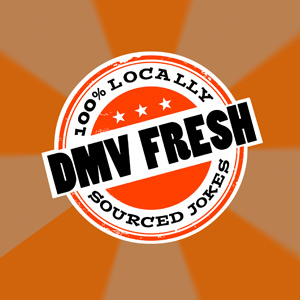 May 24 / $17
Lounge showroom. Featuring Von Mychael, Kenny DeForest, Eagle Witt, Denise Taylor, Naomi Karavani.
Spotlight
Our lounge showcases feature excellent up-and-coming performers, many of them with ties to the DC-Baltimore area. (Every now and then we also throw in some out-of-towners for fun.) This show is in our 64-seat lounge, and the comedians will perform for a total of around 90 minutes. The Improv's full food and drink menu is available.
Price: $17 general admission
Showtimes: Friday 7:30 / 9:45
Featuring: Von Mychael, Kenny DeForest, Eagle Witt, Denise Taylor, Naomi Karavani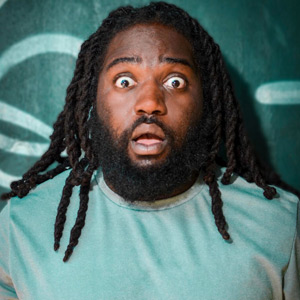 Von Mychael
Von Mychael hails from Chester, Va. He grew up influenced by popular comics like Dave Chappelle, Ellen DeGeneres, Deon Cole, and D.L. Hughley. Mychael is a 6-time winner of the Funnybone Clash of Comics, and he has opened for heavyweights in comedy such as Damon Wiliams, John Heffron, Jon Reep, Guy Torry and Tony Woods.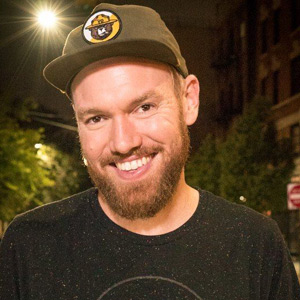 Kenny DeForest
Kenny DeForest is a New York City-based comic best known as a producer and co-host of "Comedy at the Knitting Factory", widely considered to be one of the best independently run comedy shows in the country, and is a regular presence on the New York City comedy scene at large. He has appeared on Late Night with Seth Meyers, HBO's "Crashing", and TruTV's "Friends of the People." In 2017, he recorded his debut stand-up album "B.A.D. Dreams" with Comedy Dynamics, and in 2015 he was named one of Comedy Central's "Comics to Watch." In 2018, he was invited to perform in the prestigious Just For Laughs Comedy Festival in Montreal as a "new face." Best of all, he has a great deal of fun performing and fun tends to be contagious. Come get some.
Eagle Witt
Eagle Witt can be found in any and every comedy club in New York City. In 2017 he won The Devil Cup. In 2018 he was a finalist in Comedy Madness as well as well as NY Funniest as a part of the New York Comedy Festival. His credits include MTV, Amazon Prime, Kevin Hart's LOL NETWORK, SiriusXM, Cosmopolitan, Elite Daily, CollegeHumor and FusionTV. Join his more than 20k followers on instagram or follow him on twitter. You can find him on both @eaglewitt. Not to mention he has the best hair in comedy.
Denise Taylor
Denise Taylor knew she wanted to be a comedian ever since her fourth grade teacher called her a "ringleader" for distracting the class with jokes. At the age of 25, Denise's sharp joke-writing and commanding stage presence has led her to open for several national touring headliners, including Judah Friedlander, Chris Gethard, Kamau Bell, and Tom Rhodes. Denise also appears frequently on the The Time Machine Roast. Denise just graduated from law school, where teachers were still frustrated with her. She loves two things: satire and attention.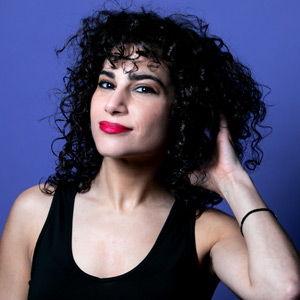 Naomi Karavani
Naomi Karavani is a comedian and currently an on-camera correspondent and writer for the weekly comedy news show "Redacted Tonight" in Washington, D.C. She featured in a number of comedy festivals such as the Women in Comedy, Cape Fear Comedy Fest, the Underground Comedy Fest, the 202 Comedy Festival, What a Joke Fest, Laugh Your Asheville Off, Rogue Island Comedy Festival, Limestone, and the District of Comedy Festival. Before joining the Redacted team she worked as a high school history teacher in Brooklyn, New York for over five years.