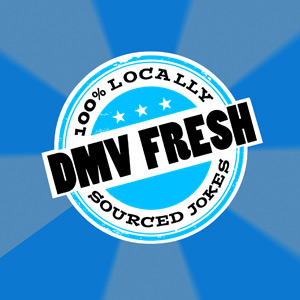 June 7 / $18
Lounge showroom. Featuring Ross Benoit, Natasha Vaynblat, Martin Amini, David Angelo, Stavros Halkias
Spotlight
Our lounge showcases feature excellent up-and-coming performers, many of them with ties to the DC-Baltimore area. (Every now and then we also throw in some out-of-towners for fun.) This show is in our 64-seat lounge, and the comedians will perform for a total of around 90 minutes. The Improv's full food and drink menu is available.
Price: $18 general admission
Showtimes: Friday 7:30 / 9:45
Featuring: Ross Benoit, Natasha Vaynblat, Martin Amini, David Angelo, Stavros Halkias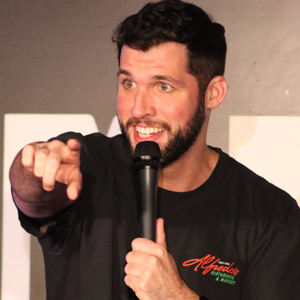 Ross Benoit
Ross Benoit is a Massachusetts native who moved to Northern Virginia at age 6. Eighteen years later, he started doing stand-up comedy. You can see him hosting shows and performing at venues all around the DMV.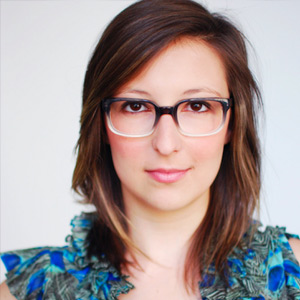 Natasha Vaynblat
Natasha Vaynblat is a New York-based actor, writer and improviser. She is currently a writer/performer for Comedy Central's Digital Creators. She's written for MTV's Guy Code vs Girl Code and was a co-creator of the IFC web series "Laurie" and "Red Autumn" and the star of Above Average's "Katie, A Lady." Natasha has performed her solo shows The United Federation of Teachers and Self Help Yourself, Help! at UCB NY and LA. And her instagram @natashawearsclothes has been featured on Bust, PureWow, and Brooklyn Magazine.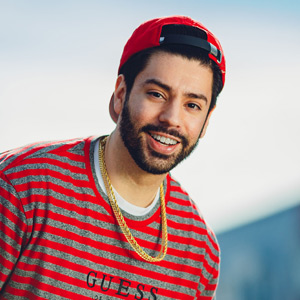 Martin Amini
Martin Amini is a stand up comic based in Washington D.C. and born and raised in Silver Spring, MD. Martin recently made Thrillist's "Best Undiscovered Stand Up Comedian list" and has opened for headliners such as Trevor Noah, Jerrod Carmichael, and Hasan Minaj. Martin's stand-up material touches on what it's like growing up mixed in America coming from an Iranian and Bolivian background. You can watch Martin on the new stand up show "Laff Tracks" on TruTV and "Unprotected Sets" premiering on Epix October 2018 produced by Wanda Sykes.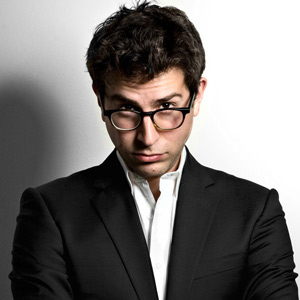 David Angelo
David Angelo was voted "New York's Funniest Comic" at the 2017 New York Comedy Festival, is a 2019 NAACP Image Award winner and 2011 Primetime Emmy nominee. He stared in his own digital series for Comedy Central, the viral sensation "Nothin's Easy," and began his stand up comedy career at the DC Improv.
Stavros Halkias
Stavros Halkias is a stand-up comedian and co-host of the popular podcast Cum Town. He is also widely known for his body-positive Instagram account. Stavros has made appearances on Adult Swim, XM Satellite radio, IFC, and the MSG Network, where he wrote and performed on the Emmy nominated "People Talking Sports and Other Stuff." He's been featured in Tig Notaro's Bentzen Ball, the New York Comedy Festival, and toured nationally with Wham City Comedy, Tom Papa, and Robert Kelly. He's very sorry that the word "Cum" was in the first sentence of this biography.