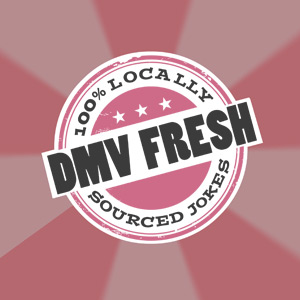 June 29 / $20
Lounge showroom. Featuring Ty Davis, Eagle Witt, Kasaun Wilson, Sami Sfeir, Wendy Wroblewski
Spotlight
Our lounge showcases feature excellent up-and-coming performers, many of them with ties to the DC-Baltimore area. (Every now and then we also throw in some out-of-towners for fun.) This show is in our 64-seat lounge, and the comedians will perform for a total of around 90 minutes. The Improv's full food and drink menu is available.
Price: $20 general admission
Showtimes: Saturday 7:30 / 9:45
Featuring: Ty Davis, Eagle Witt, Kasaun Wilson, Sami Sfeir, Wendy Wroblewski
Ty Davis
Ty Davis is based in Baltimore. Originally born in Ft. Bragg, North Carolina, she traveled often and had to adapt and make friends quickly. Her bubbly personality made her the perfect social butterfly that enjoyed making people laugh and smile. In 2001, after her mother retired, they moved to Baltimore where she started her comedic career in 2014. She has worked with some of the industry's top comedians at The Arena Players, one of the oldest historically African-American community theaters. She is the host of The Morning After Show on DTLR Radio Monday through Friday, and you can also see her bringing the funny on season three of "Hart of the City" on Comedy Central.
Eagle Witt
Eagle Witt can be found in any and every comedy club in New York City. In 2017 he won The Devil Cup. In 2018 he was a finalist in Comedy Madness as well as well as NY Funniest as a part of the New York Comedy Festival. His credits include MTV, Amazon Prime, Kevin Hart's LOL NETWORK, SiriusXM, Cosmopolitan, Elite Daily, CollegeHumor and FusionTV. Join his more than 20k followers on instagram or follow him on twitter. You can find him on both @eaglewitt. Not to mention he has the best hair in comedy.
Kasaun Wilson
Kasaun Wilson (@TheLifeofKay) is quickly becoming a household name from his appearances on NBC's Last Comic Standing, TVOne, BET, ABC, Off Broadway production of Keenan Scott's "Thoughts of a Colored Man" chereographed by Jenny Parsinen and Taye Diggs, and most recently on TRUTV's Laff Tracks. At the end of the day, he's just an Howard University artist and the same kid from Jersey City, NJ.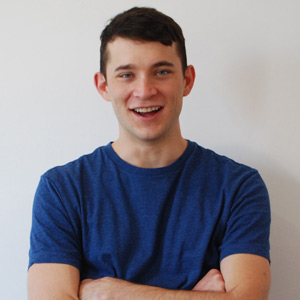 Sami Sfeir
Sami Sfeir is a comedian based in Washington, DC.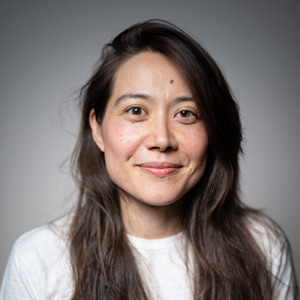 Wendy Wroblewski
Wendy Wroblewsi is a stand-up comedian and math tutor from Gaithersburg, Maryland. She performs comedy all over the Washington, DC area. She was a guest on the Cape Fear Comedy Festival, the Underground Comedy Festival, and the DC stop of the Betches of Comedy tour. You may have heard her voice as the live on-air host of the short-lived Comedy Central Radio Live on Sirius XM. She has opened for Adam Cayton-Holland, Gary Gulman, Ryan Hamilton, John Heffron, Brent Morin, Mike Recine, Chris Redd, Beth Stelling, Liza Treyger, and Bengt Washburn, and Mike E. Winfield.