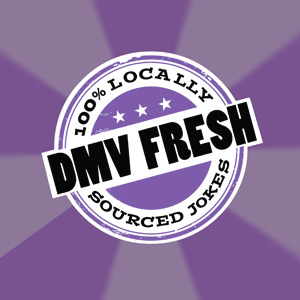 July 26 / $18
Lounge showroom. Featuring Winston Hodges, Paris Sashay, Tony Woods, Alex Scott, Ross Benoit
Spotlight
Our lounge showcases feature excellent up-and-coming performers, many of them with ties to the DC-Baltimore area. (Every now and then we also throw in some out-of-towners for fun.) This show is in our 64-seat lounge, and the comedians will perform for a total of around 90 minutes. The Improv's full food and drink menu is available.
Price: $18 general admission
Showtimes: Friday 7:30 / 9:45
Featuring: Winston Hodges, Paris Sashay, Tony Woods, Alex Scott, Ross Benoit
Winston Hodges
Winston Hodges is from a small town called Farmville (at least that is what he tells people, he is actually from a town so small he would know if you were from it!) in rural Virginia. He has spent his time working comedy clubs with his southern charm and edgy wit. His first time performing he won the competition at the Richmond Funny Bone's Clash Of Comics, and he has never looked back. You can hear him discussing growing up in a Christian home and working with children who have special needs all while providing a fun and energetic take on all the things we want to say but never do.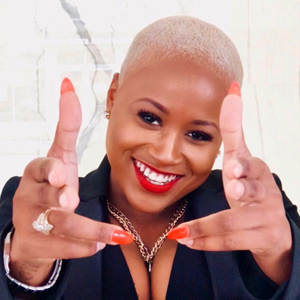 Paris Sashay
Paris Sashay is a comedienne, actor, writer and producer from Washington D.C., currently living in New York. She was featured in the New Faces showcase at the Just For Laughs comedy festival and has appeared on "50 Central" on BET. In 2018 she starred in an episode of "Unprotected Sets" on EPIX, filmed at the DC Improv.
Tony Woods
Tony Woods is a one-of-a-kind comedic legend that is always in control of his audience. A seasoned veteran in the comedy business, Tony is recognized not only by fans but by his peers as one of the best and most engaging comedians in the business. Tony has made a slew of Comedy Central appearances, including Comedy Central Presents Tony Woods, Comedy Central USO Tour, and the Comedy Central World Comedy Tour. He has also appeared on Last Comic Standing, Showtime at the Apollo and Late Night with Conan O'Brien.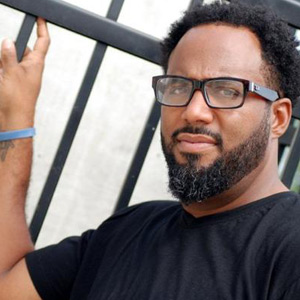 Alex Scott
Alex Scott is a 20-year comedy veteran with national television credits including HBO's Def Comedy Jam, BET Comic View, Roland Martin on TV One News Now, and Tru TV's Lafftracks. After leaving the U.S. Air Force with severe PTSD, Alex found himself homeless in New York for a time but used comedy, his faith and family to pull himself up and become a successful comic writing for shows such as The Arsenio Hall Show, George Lopez Show and acting opportunities in Los Angeles. He now travels the country selling out venues with his brash, honest and hilarious brand of comedy.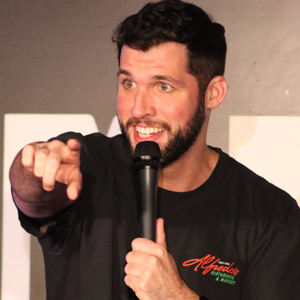 Ross Benoit
Ross Benoit is a Massachusetts native who moved to Northern Virginia at age 6. Eighteen years later, he started doing stand-up comedy. You can see him hosting shows and performing at venues all around the DMV.