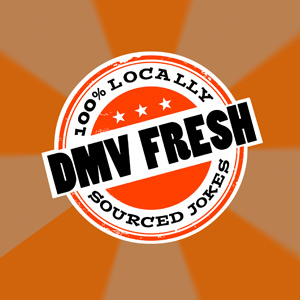 January 3-4 / $20
Lounge showroom. Featuring Nathan Luft, Larry XL, John Conroy, Mike Brown and Cerrome Russell.
Spotlight
Our lounge showcases feature excellent up-and-coming performers, many of them with ties to the DC-Baltimore area. (Every now and then we also throw in some out-of-towners for fun.) This show is in our 64-seat lounge, and the comedians will perform for a total of around 90 minutes. The Improv's full food and drink menu is available.
Price: $20 general admission
Showtimes: Friday 7:30 / 9:45, Saturday 7:30 / 9:45
Featuring: Nathan Luft, Larry XL, John Conroy, Mike Brown, Cerrome Russell
Nathan Luft
Nathan Luft has performed at bars and basements both full and empty all across the DMV. If you like any of his jokes feel free to tell them to your friends and pretend they're your own -- but Venmo donations are appreciated. Stand up grad school isn't cheap! He is honored to be performing at the Improv and dreams of the day you see him on the street and say "aren't you that one guy from that one thing?"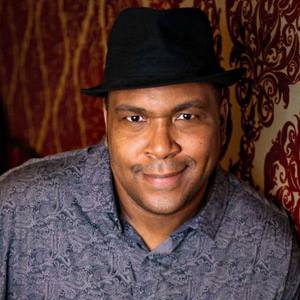 Larry XL
Since starting out in Baltimore in 2003, Larry XL has been performing in many area venues and hitting the road performing in some of the nation's best comedy clubs (and anywhere else with electricity) opening for the likes of Bobby Slayton, John Witherspoon, Jim Florentine, Don Jamieson, Roy Wood Jr., Finesse Mitchell, and Charlie Murphy. He has also been heard on XM Satellite Radio and Baltimore's 98 Rock. Larry XL is a featured performer at the Borgata Casino in Atlantic City.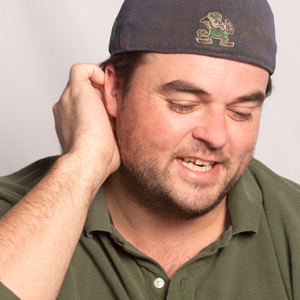 John Conroy
D.C. native John Conroy brings an everyman's attitude to smart, sharply written material that runs the gamut from shrewd observations to social satire. Conroy is a jovial iconoclast whose good-humored but aggressive act makes a lasting impression.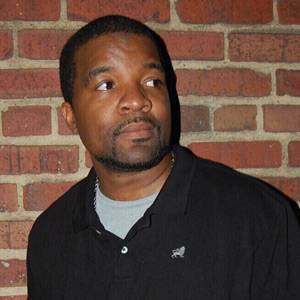 Mike Brown
Mike Brown, aka OlmikeB, first felt the nudge toward comedy in his hometown of Norfolk, Virginia. After serving in the United States Army for nine years as a soldier, he started hosting shows throughout the DC area. He launched his production company, OMBvision, in 2011, and he was a regular writer for "Da Jae Spot" and the locally produced "The Tommy Taylor Show".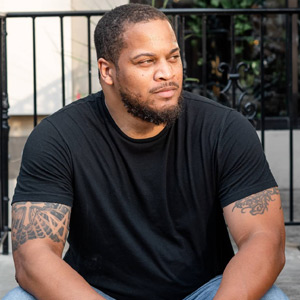 Cerrome Russell
Cerrome Russell, born and raised in Sumter County, Ga., started his comedy career 10 years ago while serving in the United States Marine Corps. He was first exposed to a broader audience as a cast member on the 2nd Season of BET's popular prank show Hell Date. He has traveled extensively, performing at college campuses and military installations worldwide, as well as opening for Hannibal Burress. Cerrome Russell's comedy comes in many varieties, including Off-Center, Truthful, and of course, Country. Follow him on Twitter at @CerromeRussell.