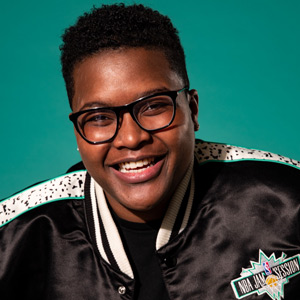 November 29-30 / $18-$20
Lounge showroom. DC Improv debut! Saturday Night Live, Netflix, This Week at the Comedy Cellar, Adult Swim
Spotlight
Things have been going awesome for Sam Jay. In 2017 she made her late-night talk-show debut and was a star of the Just for Laughs comedy festival. 2018 saw her Netflix debut and the release of her first stand-up album. She's an Emmy-nominated writer (and sometimes sketch performer) for the iconic "Saturday Night Live." And in 2019 she makes her DC Improv debut!
Price: $18 Friday, $20 Saturday
Showtimes: Friday 7:30 / 9:45, Saturday 7:30 / 9:45
Featuring: Rob Maher and Von Mychael
Official Bio
Official website | Instagram | Twitter
Originally from Boston, Sam Jay is currently a writer on "Saturday Night Live." In 2017 she was a standout performer at Just for Laughs Montreal, and she was the host of "Ricking Morty," the "Rick and Morty" post-show on Adult Swim. That year she also made her late-night television debut on ABC's "Late Night with Jimmy Kimmel."
Sam's half-hour stand-up special premiered fall 2017 on Comedy Central. Sam was named to the Comedy Central "Comics to Watch" list in 2015, and has since performed at the New York Comedy Festival, Just For Laughs, the Melbourne International Comedy Festival, Portland's Bridgetown Festival, The Laugh Your Asheville Off Comedy Festival and Boston's Women in Comedy Festival. Her standup album "Donna's Daughter" was listed as #2 in Vulture's Top 10 Albums of the Year as "one of the most fascinating listens of 2018."
Her credits also include Comedy Central's "Broad City," "White Flight" and "The Meltdown with Jonah & Kumail," MTV's "Safeword," and Viceland's "Party Legends."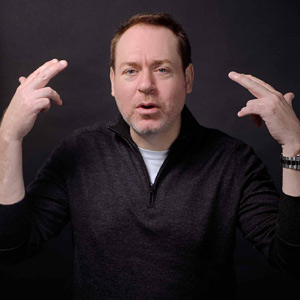 Rob Maher
Rob Maher is a two time finalist in Comedy Central's Laugh Riot competition, and in 2017 he was featured on "Hart of the City.". He is a recurring guest on Baltimore's 98 Rock and is a regular performer at the DC Improv, the Richmond and Virginia Beach Funny Bones and Magooby's Joke House. Rob is also one of Armed Forces Entertainment's featured comedians. He's had the great honor of performing shows for our troops all over Italy, Kyrgyzstan, Turkey, Japan and Egypt. Under the banner of Die Laughing Productions he produces murder mystery comedy shows.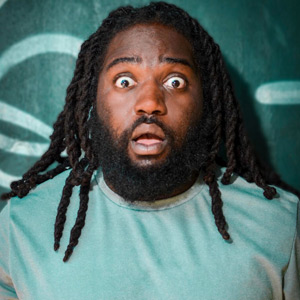 Von Mychael
Von Mychael hails from Chester, Va. He grew up influenced by popular comics like Dave Chappelle, Ellen DeGeneres, Deon Cole, and D.L. Hughley. Mychael is a 6-time winner of the Funnybone Clash of Comics, and he has opened for heavyweights in comedy such as Damon Wiliams, John Heffron, Jon Reep, Guy Torry and Tony Woods.